the weekend was good.. i watched
sense and sensibility
with my
roommate
. what can i say? i'm a big jane austen fan. reached 500
etsy sales
, hurray! took some
pics
with photo booth on my comp, it's a little bit addicting, there are so many fun filters! said
goodbye
to a dear apple friend,
jamielowry
since he's leaving us for san francisco. went to disneyland, again...with my little 11-year old friend naseem, though i suppose she is not so little since she's as tall as me. ;) waited in line for 30 minutes to a
pineapple whip float
, yum! it was well worth it. had a meeting for a
magazine
that my friend is starting up.
(this is the group below. i love animated gifs! mye is supposed to teach me how to make them.)
talked with nicholas about possibly going to this
school
in germany for a few months..which would be amazing.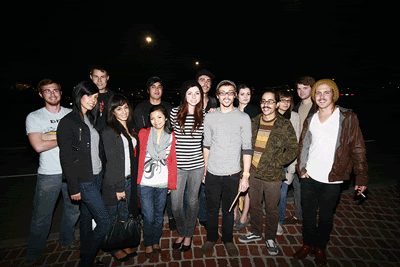 and that's all. sorry for the lack of posts today. lots of things to do. see you tomorrow friends!