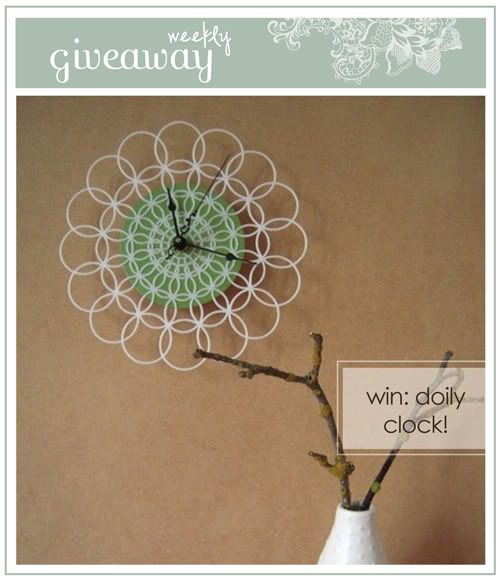 hello friends! happy monday. this week our giveaway is from
and furthermore
- a simply lovely etsy shop with the most adorable doily clocks. this week you have a chance to win one of her
lovely doily wall clocks
: your choice! brenda also is a talented artist and you can see her artwork here at her other etsy shop,
brendarose
.
hello! please tell us a little about yourself and your lovely shop:
my name is brenda rose and i live with my husband, 3-year-old son and incredibly large bump (just weeks away from being a baby in my arms) in Vancouver, WA . my shop, "and furthermore" was actually started as a side business a year ago, to supplement my income from my first etsy shop where i sell my artwork and prints (www.brendarose.etsy.com). "and furthermore" was intended to be a venue for me to make and sell the things i come up with that don't quite fit with my artwork shop, and with a focus on using reclaimed materials.
how did you get started making your beautiful clocks?
at first i had the idea to make a clock or two with starched doilies. i started searching for used doilies and ran across the plastic doilies i currently use. i thought they had just the right amount of kitsch, and were the perfect balance of retro and modern. they've been successful enough for me that I haven't had much of a chance to come up with and make other creations as consistently, but I'm certainly not complaining!
where do you gather inspiration from?
most of my creations are inspired by the materials themselves. i'm fortunate to live in a town that loves its reclaimed materials, and is full of shops specializing in selling piles of scrap fabric, rusty hardware, and discarded wood.
can you offer any helpful advice for people who want to start a business?
first appearances really are crucial, and so i think you shouldn't underestimate the power of good design. make sure your logo or website or banner (if an online shop) is top notch. and set work boundaries for yourself. (i need to listen to my own advice here so that i'm not at home in my basement studio on a beautiful weekend, or up too late at night working away.) the most successful self-employed people i know are strict about this, and i'm determined to learn from them.
favorite inspiration blogs/shop/website links:
designspongeonline.com
,
etsy.com
,
apartmenttherapy.com
,
designformankind.com
Visit and furthermore and leave a comment
with your favorite item from brenda's shop.
( EXTRA CHANCE TO ENTER! )
wait! there is an opportunity to gain one extra entry: simply twitter, facebook, or blog about this giveaway and come back and comment with the link :)


Be sure to leave your email address in your entry!
come back next and check the blog to see if you are the lucky winner!


giveaway ends on monday, november 16 at 8am, pst.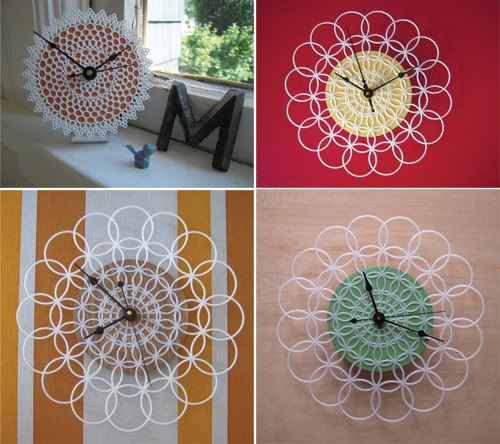 ps: the giveaway winner for
hettle's ruffle
pillow giveaway
was #118 - lindsey!!
(please email me with your mailing info!)
thanks to
gina
for donating to our giveaway!