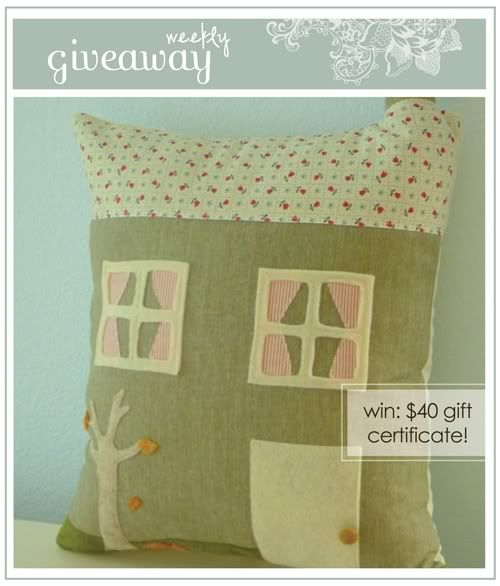 fallon from olive is such an inspiring creative. you may have seen some of
her packages
from the
lovely package
exchange. well, she has a shop filled with the most lovely goods. she has generously donated a $40 gift certificate to spend on anything in her
shop
. good luck :)
win: $40 gift certificate
!
Hello! Please tell us a little about yourself and how you started your lovely shop/How did you learn how to sew?:
Hello! My name is Fallon. In 2007 I had a sudden interest in sewing. Maybe it was my love of decorating or rather my love of Anthropologie pillows that I couldn't afford! Without any knowledge of the craft I went out and and purchased a sewing machine. Within a month I had sewn dozens of items and without any planning I turned my Etsy buyer account into a seller account. At first I thought it would be great if I could sell 2 or 3 items in a month. Little did I know I would be selling that much each week from the start. I was stunned and forever changed. You could say I'm a self taught sewer but I think it was a God giving talent that was in me all along.
Places you go for inspiration:
My favorite designs seem to come at very uninspiring times like when I'm in line at the grocery store or stuck in traffic. When it's time to cut and sew new ideas I find inspiration in the suns glow, a cracked window letting in a cool breeze, a new stack of fabric, music and a fresh cup of coffee.
Advice for aspiring shop owners:
You'll never know what may be if you don't at least try! Put your worries aside and just dive in. Opening a shop on Etsy is super easy and very afforadable. You'll learn all you need to know as you go along. Be sure to give yourself a fair amount of time the make your shop grow. Don't forget that customer service is as important as the quality of the items you sell. So treat your buyers good and hopefully they will tell a friend or two about you :)
Visit
olive shop
and leave a comment
with your favorite item from the
shop
.
( EXTRA CHANCE TO ENTER! )
wait! there is an opportunity to gain one extra entry:
simply twitter, facebook, or blog about this giveaway
and come back and comment with the link :)




please check back next week

to see if you are the lucky winner!


giveaway ends on monday, february 1 at 8am, pst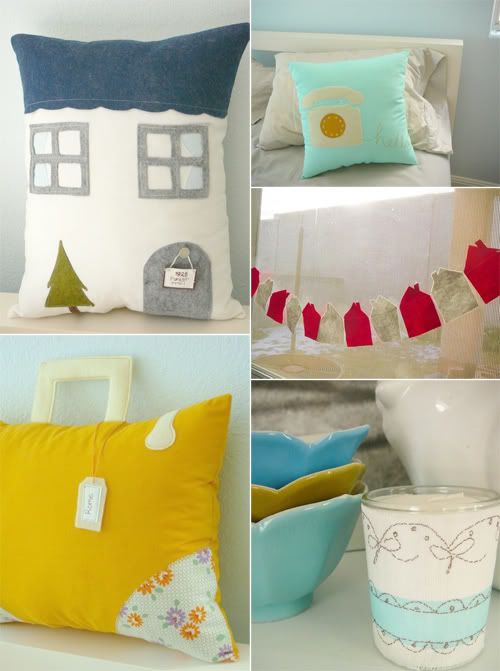 ---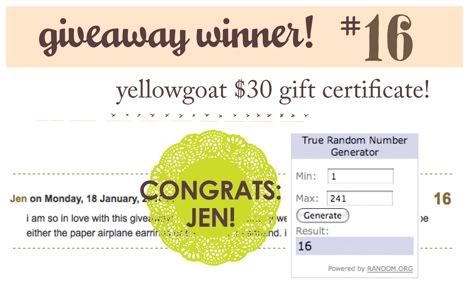 congrats to #
16 - JEN
who won the
$30 certificate
from
yellowgoat
!