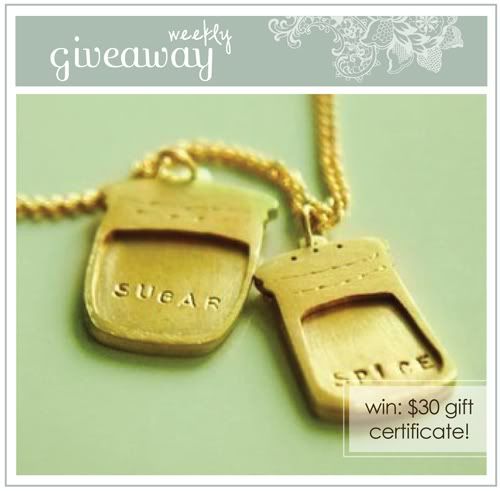 i love everything from yellowgoat. how can anyone not? everything is so unique and special and one of a kind. this week you have a chance to win a $30 gift certificate to spend on anything in the
shop
. good luck :)
win: $30 gift certificate
!
Hello! Please tell us a little about yourself!
Hello back. ;D I am Yellowgoat aka Petula. Yellowgoat is my shop and blog, it's the translation of my Chinese name. I live in a tiny apartment in Hong Kong with my silly husband who only wants to be identified as Mr. Fung and my feline friend Annie the naughty kitten.
How did you get started making your amazing unique jewelry?
I went to take a class about jewelry making since I wasn't quite sure what I want to do job wise after I got married. It was my husband's idea to utilize my time better to learn something I've always interested in but hard to find time to do so while holding a full time job, then I started getting really into it, and bought some tools to practice at home. That's pretty much how I started.
Any advice for friends who are wanting to start their own shop:
Pick something you really enjoy doing and be prepared to work hard. ;D Remember not everything is measured in financial reward, sometimes the love and cheer you get from unknown strangers are just priceless in the process.
Favorite blogs:
There are so many, my top 5 inspirational blogs are:
Creature Comforts | Design*Sponge | Bloesem | A Cup of Jo | and of course, oh hello friend. ;D
Visit
yellowgoat
and leave a comment
with your favorite item from the
shop
.
( EXTRA CHANCE TO ENTER! )
wait! there is an opportunity to gain one extra entry:
simply twitter, facebook, or blog about this giveaway
and come back and comment with the link :)




please check back next week

to see if you are the lucky winner!


giveaway ends on monday, january 25 at 8am, pst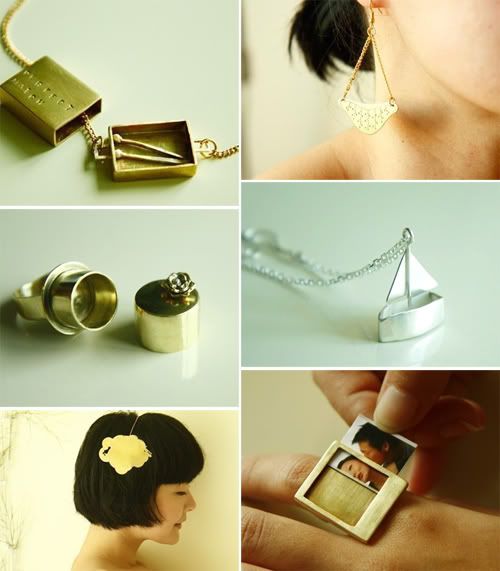 ---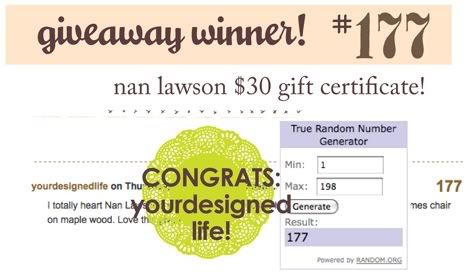 ps: congrats to MONICA from yourdesignedlife who is the
winner of the $30 gift certificate from
nan lawson
!
please email me to claim your prize :)