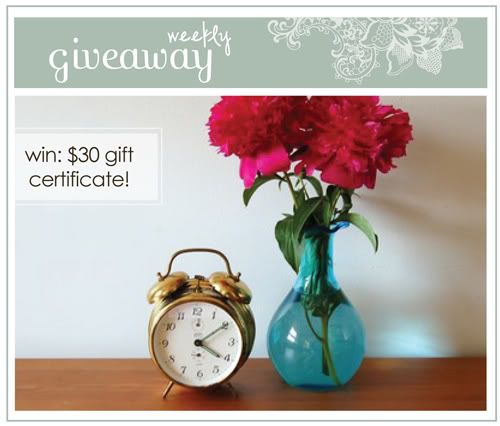 the vintageholic frog givaway!
this week we have a super giveaway from the vintageholic frog -- i just love all things vintage and i'm excited to have this shop featured this week.

blog
|
shop
win: $30 gift certificate
!
Hello! Please tell us a little about yourself!
My name is Maria. I am 26 years old and I live in Chicago. I am obsessed with all things vintage. I opened my Etsy shop, The Vintageholic Frog, to share my finds with the world. I'm married to a tall, dark and handsome man and there is always coffee and chocolate in my house. Life is good.
What started your love for vintage?
My mother is the reason I am obsessed with vintage. When I was little, she would take me with her to the thrift store at least twice a week. I looked forward to these trips because she would give me money to spend on anything I wanted and in the thrift store $5 could get me 10 books, a bag of plastic jewelry, and a board game- all this and I would still have some leftover pocket money!
As I grew up, I became aware of the beautiful Pyrex, the clip on earrings, the paint by numbers, and the books with worn covers. I started seeing thrift stores through my mom's eyes and I was in love. My mom is still my favorite thrift store shopping companion- and I try to shop with her at least every other week.
What inspires you from day to day?
Blogs! I honestly don't know how I lived without them for so long. And pretty nail polish. I always feel more creative when my nails are bright and colorful.
You've had great success with your shop! Any advice for friends who are thinking of starting up their own shop:
Do what you love. I think when you are passionate about your shop and products it motivates you to work harder and I'm a firm believer that hard work will always lead to success.
Visit
the
the vintageholic frog
and leave a comment
with your favorite item from the
shop
.
( EXTRA CHANCE TO ENTER! )
wait! there is an opportunity to gain one extra entry:
use this short link on twitter:
http://bit.ly/dbdkVz
simply twitter, facebook, or blog about this giveaway
and come back and comment with the link :)



please check back next week

to see if you are the lucky winner!


giveaway ends on monday, february 15 at 8am, pst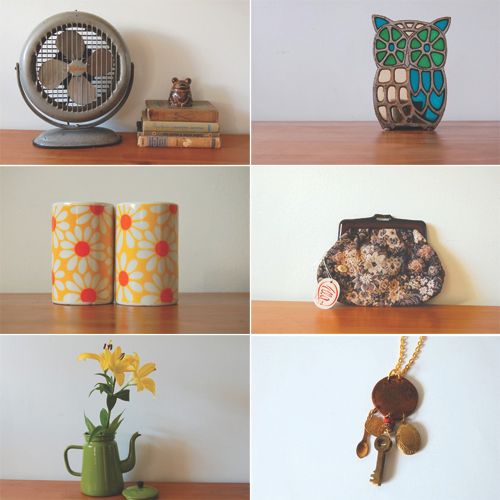 ---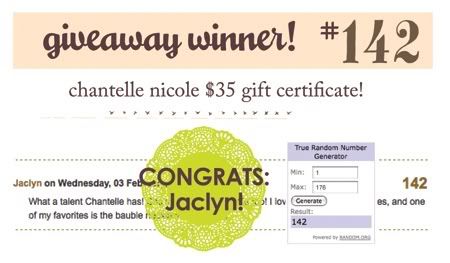 congrats to #142 -
Jaclyn
who was the winner of the
nicole chantelle giveaway
!
please email me to claim your prize!