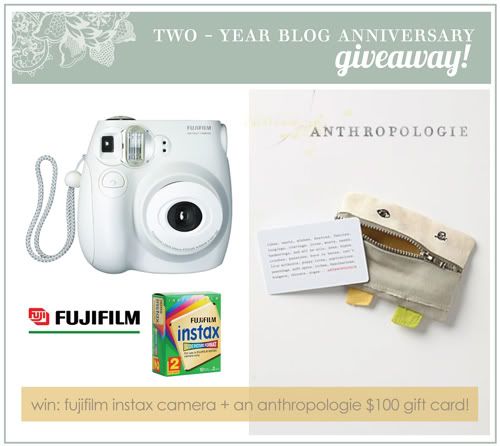 hello there! wow! so my 2 year blog anniversary almost passed, but i couldn't let it without a big lovely giveaway :) oh, hello friend was started in july of 2008, i can't believe it's been 2 years already. i hope to be blogging for many more years to come.
so originally i wanted to do a giveaway for some other things, but they both fell through. so that's why it took so long for this giveaway to go up, sorry about that. i don't know why i didn't think of these things sooner, it's a 2 year giveaway and what's more appropriate than giving away two of my favorite things?
so this is your opportunity to win your very own
fuji instax instant camera
! and i can't very well send you without any film so i'm including a pack of
20 films
too! but there's more! i'm pretty sure most of you like
anthropologie
, so i decided to throw in a $100
anthropologie gift card
, to treat yourself to something nice! which brings the total value of prizes to
$260
! hope you like this giveaway as much as i do. ;)
just look at these sweet pictures the fuji instax takes:
excited? i hope so.. read on to enter!
please be sure to read all the information + details on entering!
this giveaway is a little different: it's for followers and supporters of oh, hello friend! (this is a blog-related giveaway) therefore, i will be checking your entries if you're a follower so please be honest :) there are 5 possible chances to win, be sure to take advantage of all of them! please be sure to leave separate comments for each entry to count!
( BLOGGER FOLLOWER )
if you're a follower of oh, hello friend, simply leave a
comment letting me know and you'll be entered!
(
FACEBOOK FAN
)
usually I don't allow for multiple follower comments, but
since this is a blog-related giveaway - if you're a facebook
fan, leave a comment for an entry!
( TWITTER FOLLOWER )
leave a comment if you're
a twitter follower for an extra entry!
( COMMENT TO WIN )
if you don't use facebook or twitter, this one's for you!
leave a comment about something you like about the blog
or something you feel that needs improvement. maybe suggest
a new feature you'd like to see blogged about.
and that will count for another entry!
giveaway ends on monday, august 2nd at 8am, pst
please check back next week to see if you are the lucky winner!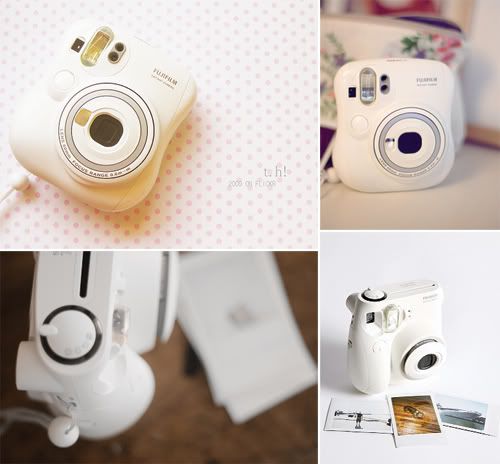 ---
was #144,
evelyn
of sumiko shop!