so i mentioned i finally printed something on my c&p pilot press a couple weeks ago. it was really simple, i just used some wood type + red ink. but it was so much fun! i thought i'd share a few pictures: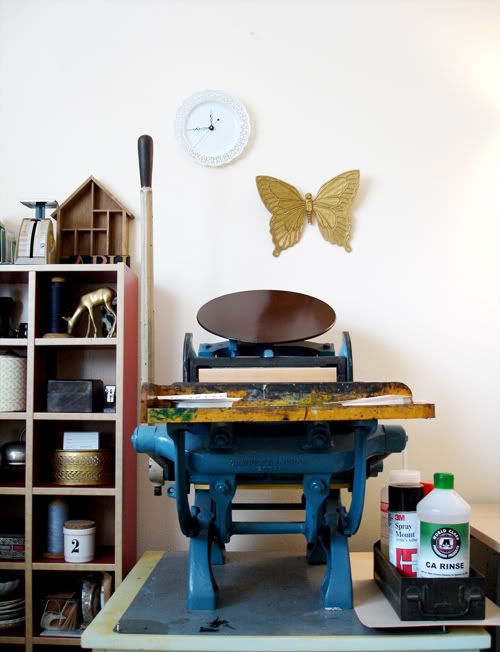 this is where my sweet little pilot press sits.
it's well used and a sweet shade of dusty blue.
(clock is from
fairehoure
+ butterfly is thrifted)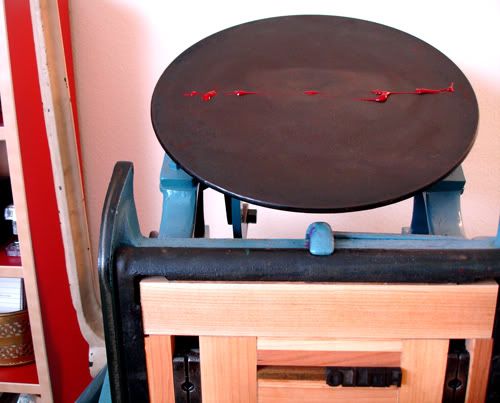 inking up: a little ink goes a long way!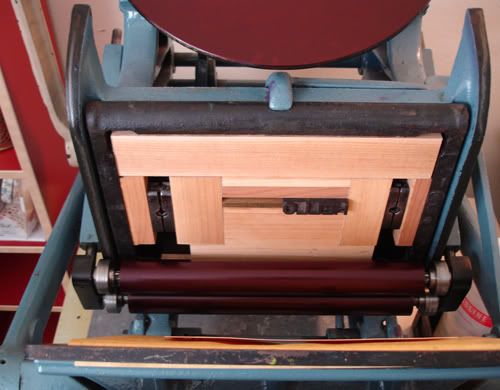 getting the rollers all inked.
aligning the print.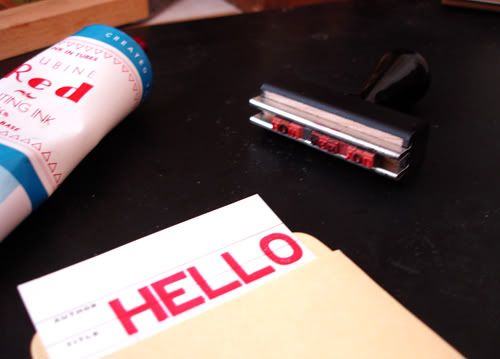 library 'hello' cards all printed.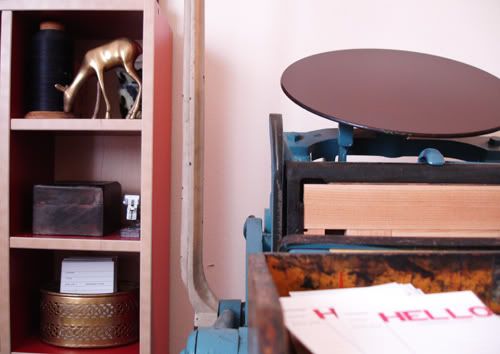 all done.
hope you enjoyed the photos! :)