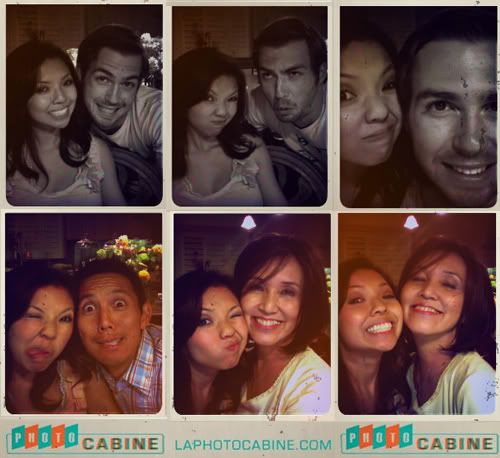 nicholas, my big bro, and my mom!
i have been having way too much fun with
photo cabine
, found through
rj's blog
. (
ruby's
little sis!) it's free, as long as you have a webcam on your computer. the software at
laphotocabine.com
is super cool, it makes the photo booth noises and the lady speaks in french. you can photo-computer-booth to your heart's content! and it let's you download them in strips and color or b+w! so fun :)
not many plans for us this weekend, what are you up to? we're going shopping for nick's outfit today. i pray we find something so we can get this done and move on to the next thing on our list. right now i am trying to find shoes for the wedding -- do you have any shoe recommendations? we'll be on the grass all day so i was hoping to a find a cute wedge, but i wasn't so successful. i really like these, what do you think?
shoe 1
,
shoe 2
,
shoe 3
. happy labor day weekend!! xo.