So here are our inspiration boards for the wedding decor - what do you think? We wanted a sort of curious object/science/harry potter feel, if those things can possibly relate or go together ;) Actually, what really started it was I got this stand for the wedding and asked my little brother what he thought of it and he goes, "It's awesome! It reminds me of harry potter!" Which is where some of the inspiration came.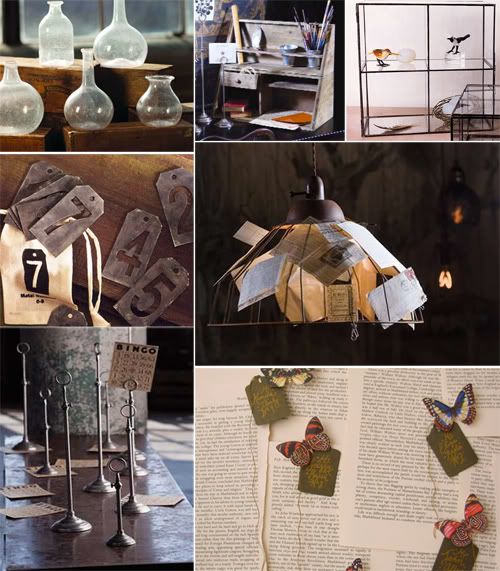 These images have a bit of a different feel to them but I put them
together for the concepts. Hopefully we can pull these off in time :)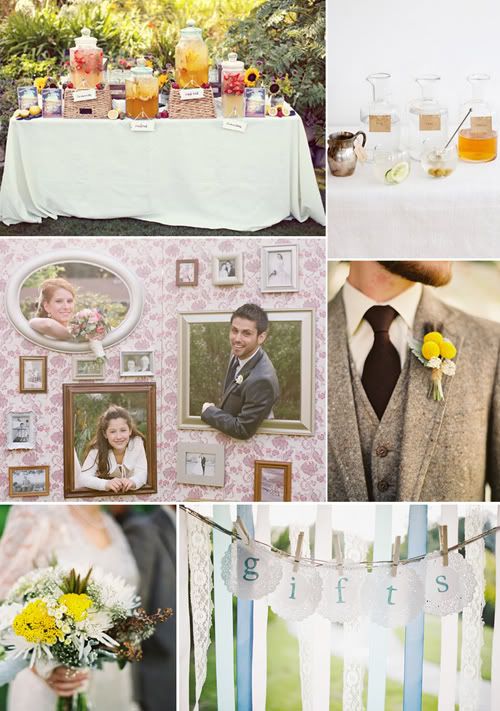 Love the drink table, these simple flowers, the frame wall,
and the lace/ribbon/streamer backdrop!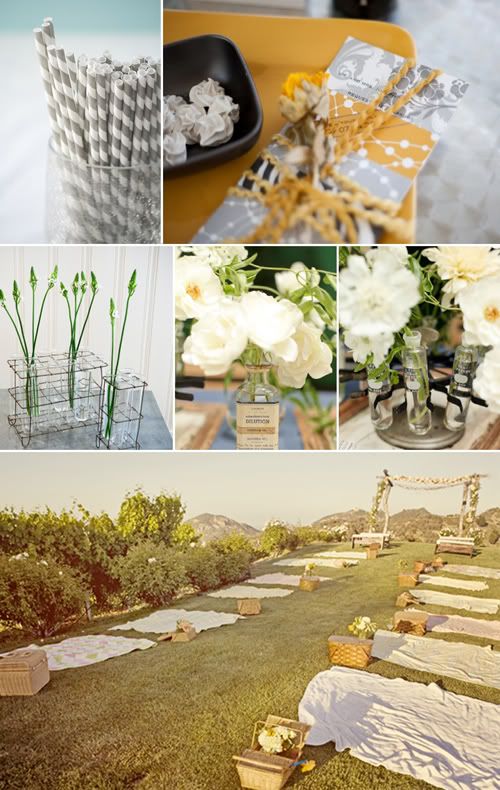 We're actually doing a picnic blanket reception,
so excited to see how it turns out! :)
So what do you think of our decor and ideas for the wedding?