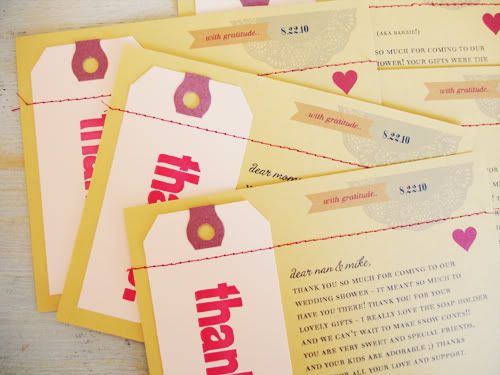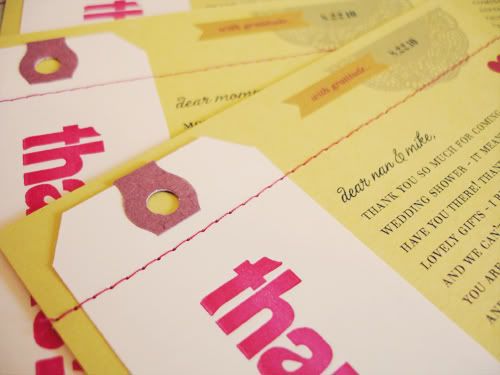 I've been making quite a lot of paper goods lately. From wedding shower and actual wedding invitations to thank you cards -- it's a lot of fun and I really enjoy it! I thought I'd share some diy thank you cards with you..
So I printed the tags on my
c&p pilot press
, using wood type and red ink. Then I printed a design and the message on a card (I was going to hand write the card but I have terrible penmanship) and sew the tag across the card. All done!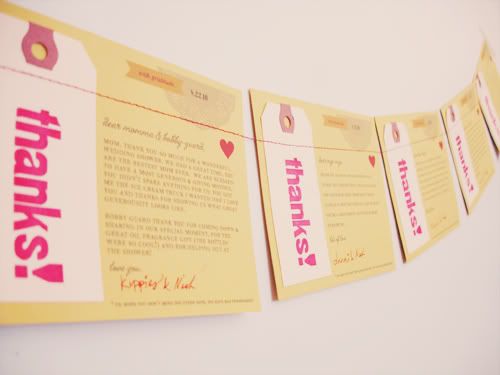 I sew the the tags on them, I thought it looked cool all hung up together.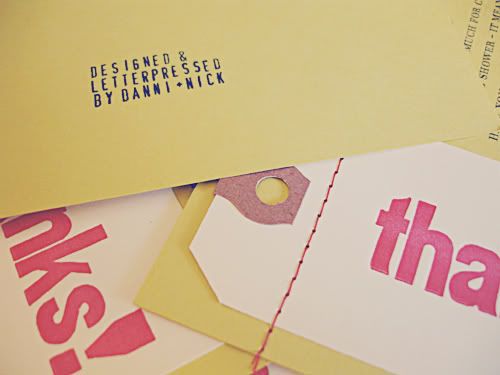 A custom stamp, Nick helped me letterpress the tags :)
Custom mailing label + pretty postage stamps.
Now if only I could figure out how to print bleeds... :)