I am a big fan of Katrina from
Pugly Pixel
. She blogs great content and offers
free downloads
, and she's offering
free
e-courses
on all about our favorite thing that brings us together - BLOGGING! :) Here's a look into her studio where all her lovely work happens! Oh, Katrina's space was also featured at Jen's blog,
i art u!
Be sure and stop by and check it out!
---
Hello and welcome to PuglyPixel headquarters. This is where I spend most of my time. This little room is where I blog, craft, package orders, brainstorm, read, take naps, and do most of my product photography for the shop.
My beloved iMac: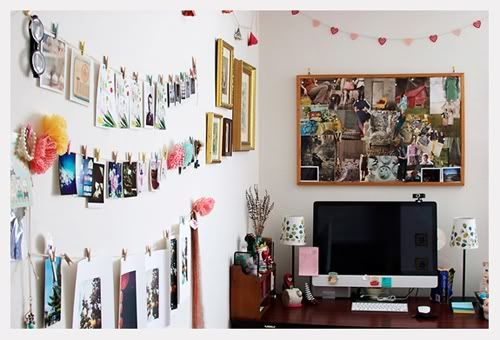 ...with reminders of my cardinal rules for blogging:
I'm a Japanophile and Japantown mall rat. When I'm not at home, you can find me chillin' at Kinokuniya Bookstore. I usually come home with lots of craft books and style magazines: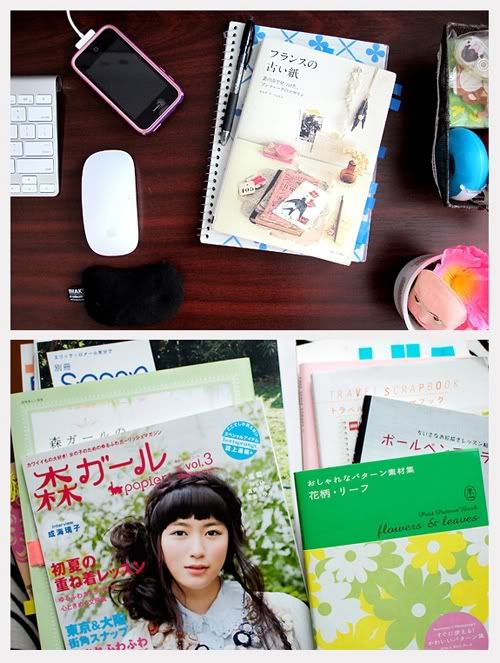 My favorite fragrance is lavender. I bought a huge bunch of fresh lavender at the farmer's market at the Ferry Building in San Francisco over the summer. They still look good and have a little life in them!
As you can see, I've maximized my wall space...
...with prints from Amanda Atkins and some thrift store finds.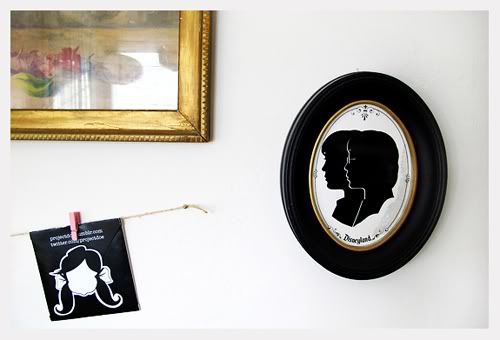 More wall hangings here. Can you see the photos
I bought from Elle Moss and Cassia Beck?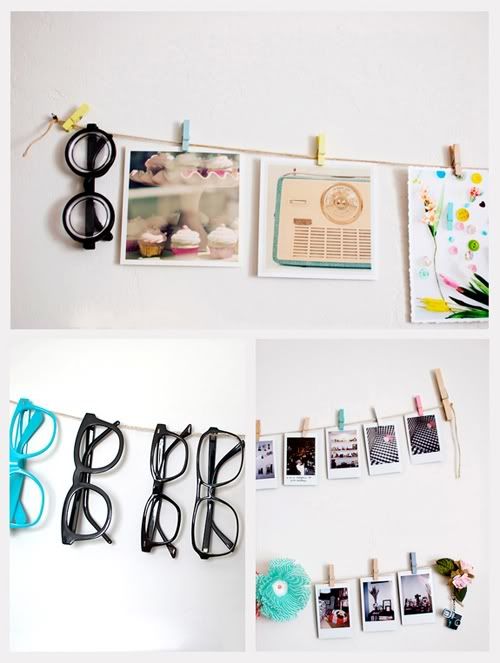 Found these cute porcelain figurines in a small
dilapidated shop on 9th and Irving in SF. I love dogs.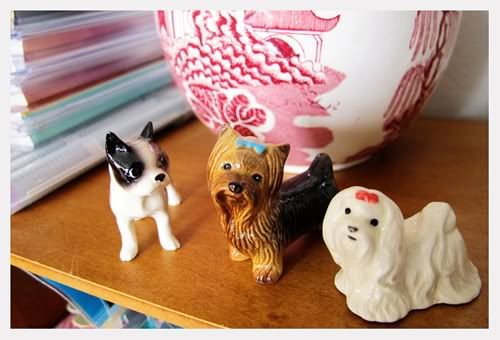 Here's a glimpse at some of my knickknacks: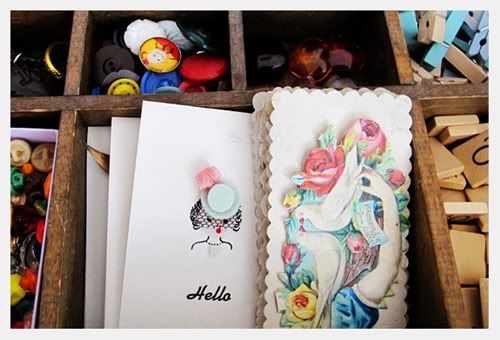 I hope you enjoyed this studio tour of my little office.
Thanks for having me over, Danni! :)