Well, I figured it's been
a
while
since I've shared my adventures at the flea market with you so here's another post :) I learned my lesson in buying stuff for the wedding (my place is over-flowing with decor from the wedding) So I didn't buy much this trip, but it's just fun to walk around and see all the treasures.
Oh how I would have loved to take home this yellow bike.
You know yellow is my favorite color? Yep, I suppose it's bound to happen
when I have a mother whose closet is full of nothing but yellow. ;)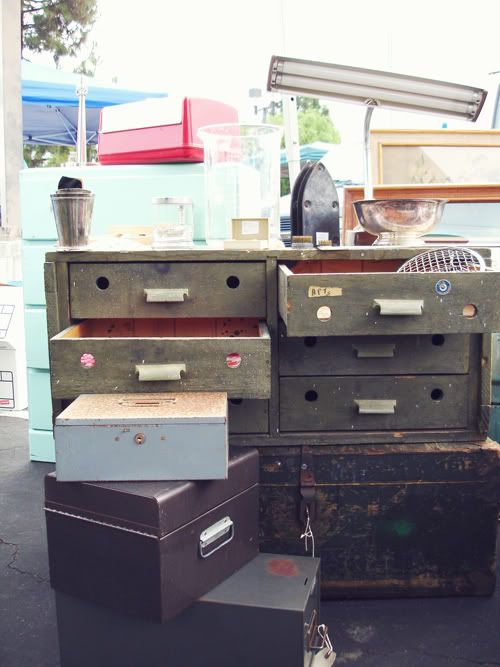 Wouldn't have minded taking home these industrial drawers + boxes too.
Nick probably would have minded though. Just a little :)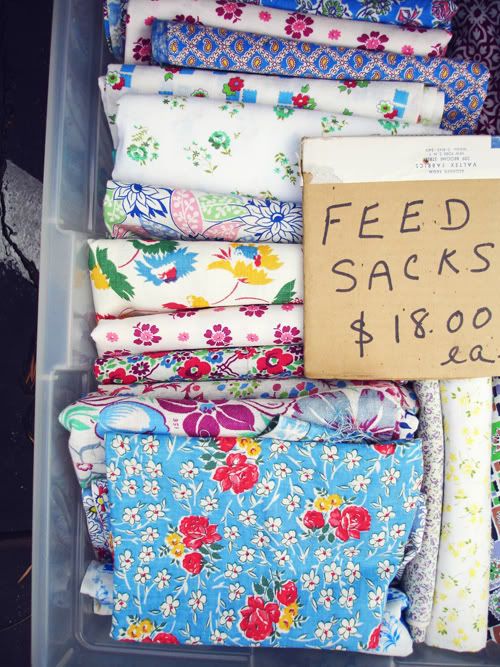 I wish I had
ruby's
sewing skills so I could buy
this lovely fabric and make something pretty.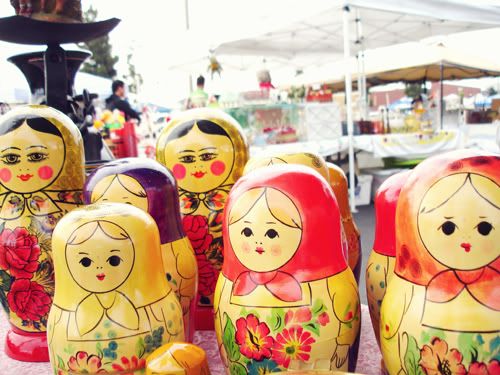 Really sweet Matryoshka doll collection. Come to
think of it, I think my mom has a few of these.
Maybe I'll take them and start a collection!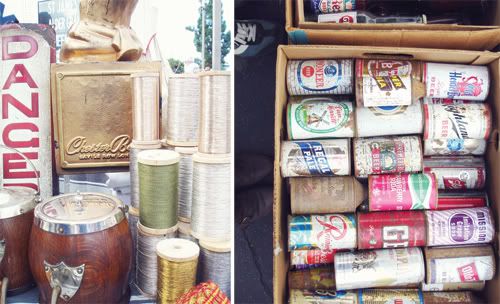 Bottles, printing blocks, pretty spools and old soda cans.
Love the can designs from back in the day.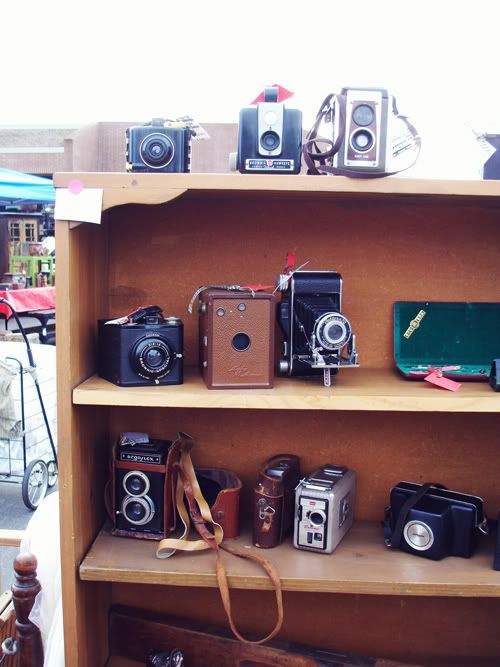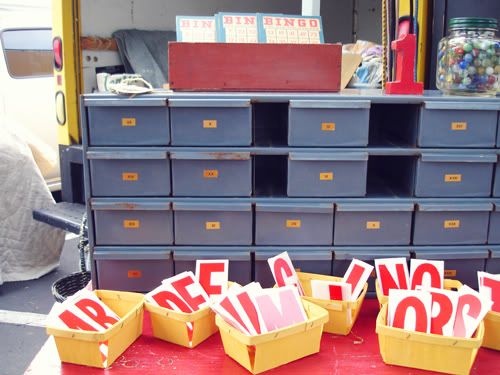 I have a thing about drawers and cubby's. I love them! But I have lots of drawers + storage in my studio already.. Only, a lot of the drawers are empty, ha! Or I'll put something in a drawer and forget about it. Maybe it's the idea of having all the storage spaces or something. Anyway, these drawers were $140. What do you think? Reasonable? Or overpriced? I should have got them, they're cool!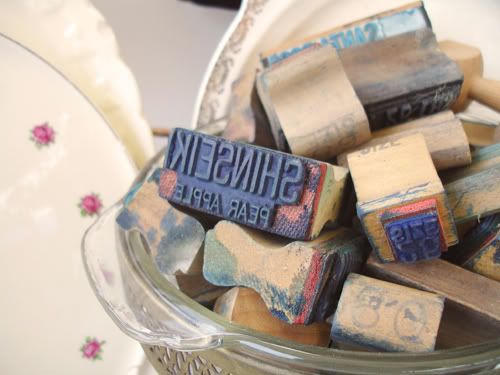 Well, that's all for this trip. I got a great shelf I'll be using at my craft shows for only $30. I love useful finds. Do you have any good antique market stories to share?