Hello Dears! I am
so
excited to share this studio tour with you today - I know many of you are familiar with the pretty vintage shop:
Sadie Olive
! Sara is here today sharing her space and her amazing studio filled to the max with vintage goodness. She also
blogs
with lots of daily photos and inspiration.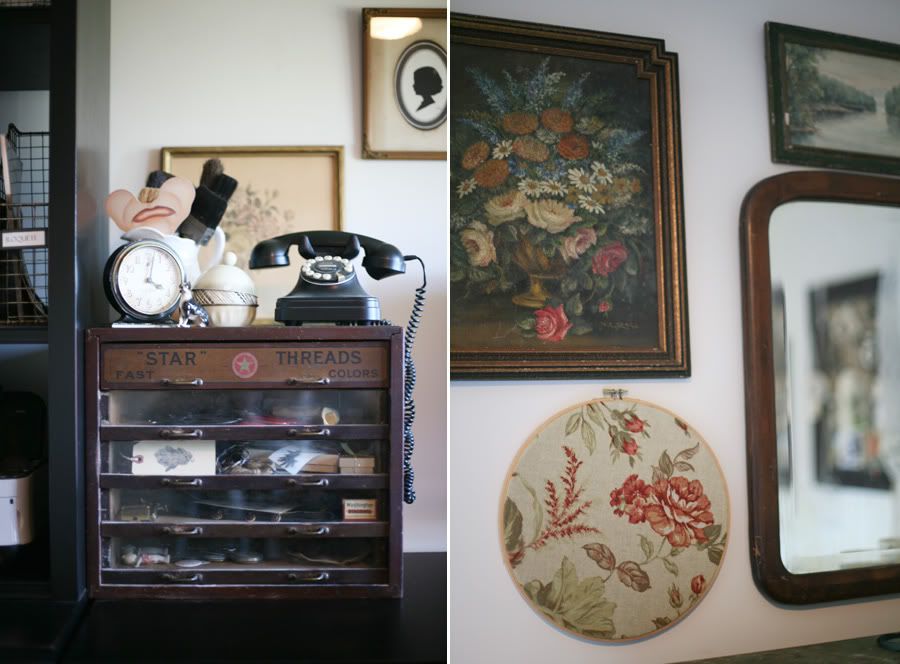 I feel my office changes the most out of any space in my home. I am constantly finding new objects to adorn the space. I go treasure hunting for the shop at least twice a week, most weeks, and I almost always find a few things for myself while I'm on the hunt. At the moment, I'm drawn to old clocks and cameras, worn wood storage, and aged parchment floral prints. I love to add to and edit my collections as I go. That's one of the good things about selling vintage items... I can enjoy them for a bit before they find a new home.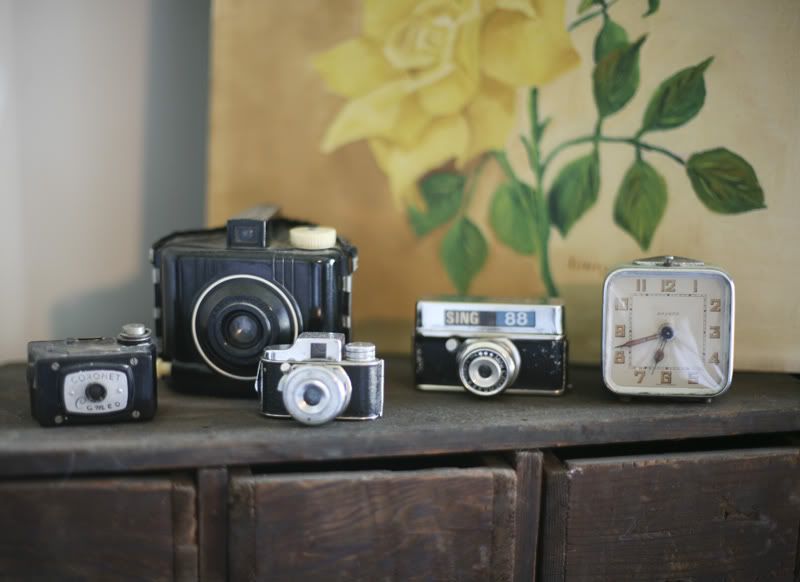 My tiny camera collection is a current favorite among my collections. I've found each one at a different estate, and I'm not sure I'll be parting with them anytime soon. They sit right next to my computer, so I can see them while I work.
If I had to pick a favorite item in my space, it would probably be the black Machinist's Chest I picked up a few years ago. It's solid wood, and has the best patina to it's black paint, and those rusty drawer pulls I just love. I keep a ton of small treasures tucked away inside, including a drawer full of antique photographs.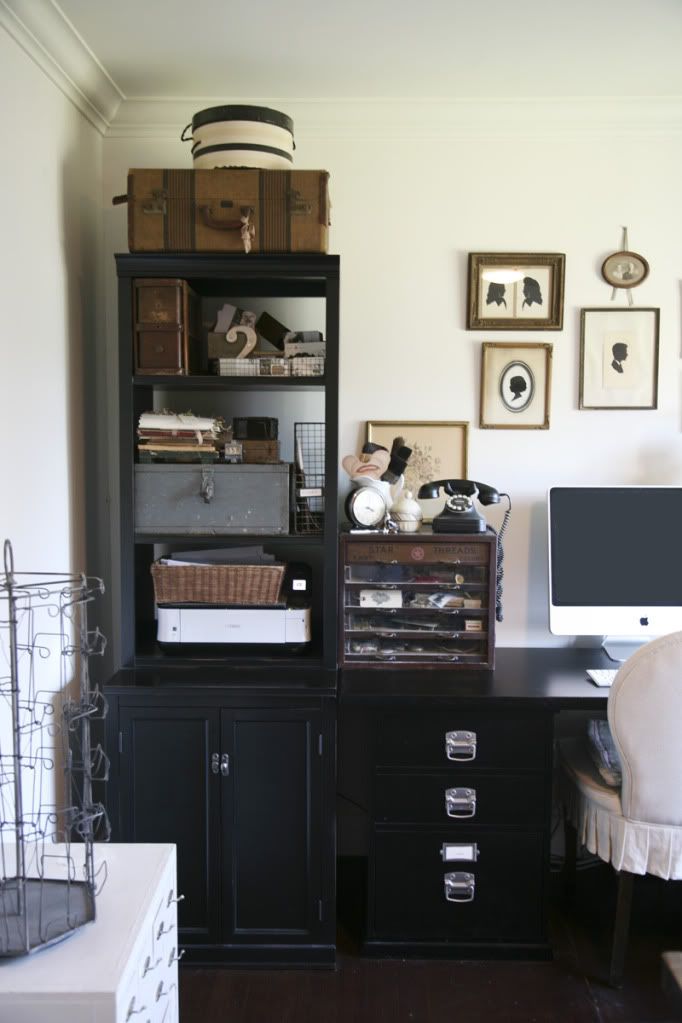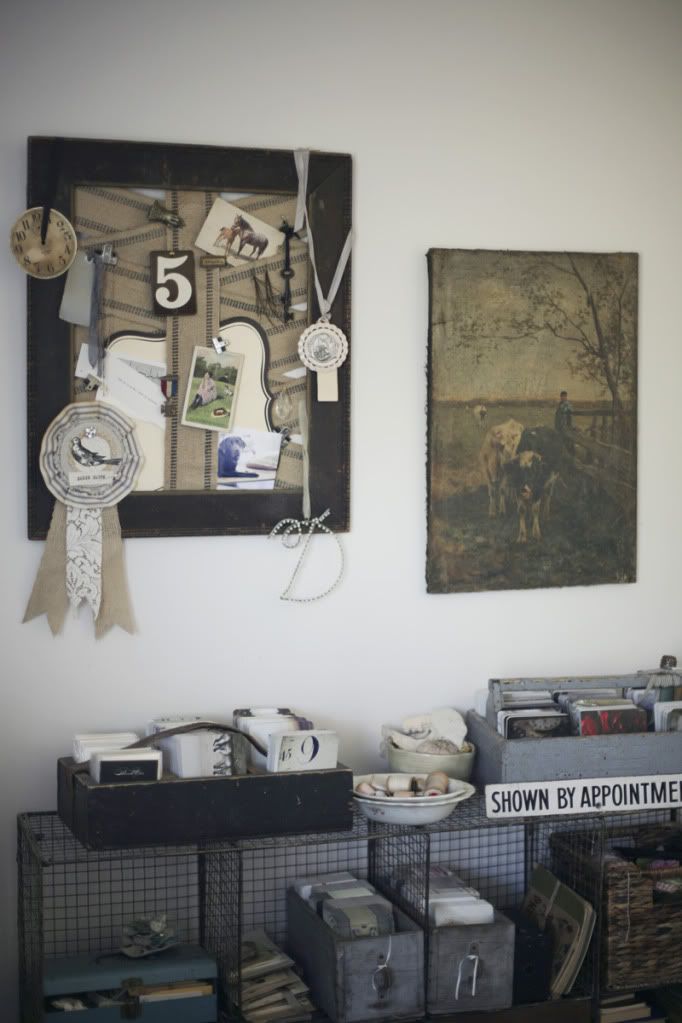 I've also had fun coming up with clever storage solutions to keep my space functional, like the two rolls of bubble wrap you see on the wall, which are hung on wooden dowels that fold flat against the wall when not in use. Old suitcases and tool boxes hide many of the not so pretty, but needed items that we use to ship and pack orders.