For today's feature, we have my sweet husband, Nicholas! I got to marry this awesome guy in September of 2010 and I have been loving every day of it. I've been meaning to have Nick guest post over the past few months but we never got around to it, so I'm excited to have him featured here today.
Last week's interview
with Ryan was a success, thanks for all your great comments showing Ryan some love. Hope you enjoy this week's interview for
the handsome
, friends! ... and thanks again to
Melanie
for coming up with the name for this feature!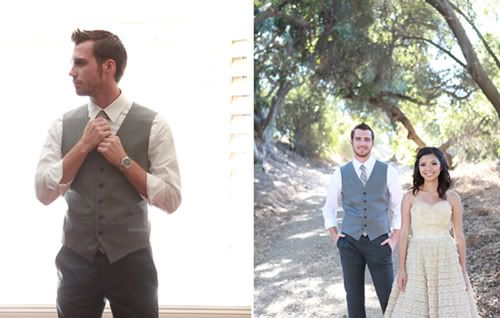 What are your thoughts about blogs + blogging?
Blogging is awesome, it brings people together who share the same interests from around the world. The blogging community is very encouraging and uplifting, I see how close everyone is and how they support a each other, it truly does reminds me of a family.
How many hours a day does your wife spend blogging?
I would say anywhere between 2-10 hours a day. The blog is a huge part of Mrs Keith's life and every day she is looking for ways to make it better for her readers.
What do you do during this time?
Mrs Keith is really good about getting her blogging done when I'm at work, so when I get home we can spend time together. However even if I do find myself at home while she's blogging, that's ok. You see a man needs his own time as well to, well, play video games. I call it Game Time. While Mrs. Keith blogs its a perfect time to get my Game on.
Any silly/crazy/funny stories or experiences related to blogging you'd like to share with the readers:
Well when ever Mrs Keith and I go out, we always try to remember to bring a camera just in case there is something blog worthy we come across, and when we take pictures, we sometimes might have to retake them to get the "perfect shot" for the blog. One one of my favorite experiences is when a friend of mine from high school contacted me recently on FB saying that she had been reading Mrs Keith's blog for a while and had just made the connection that she was my wife. Crazy small world!
How do you feel being blogged about?
I like when Mrs. Keith includes me in a post. She always finds away to paint me in the best light for which i am very thankful. I do find it quite funny when a stranger comes up to Mrs. Keith and I and knows all about our engagement and our wedding and our little adventures that we go on. I am just glad Mrs. Keith doesn't blog about my not so flattering features, thanks babe! :)
What is one thing that annoys you most about having a blogger wife?
I'd say really the only issue i have about Mrs. Keith blogging is that sometimes Mrs. Keith really gets focused when she blogs, so much to the point that it can be hard to get her full attention. But I can relate to this since I get the same way when playing games, I turn into zombie Nick, no bueno.
---
Thanks for your interview Nicholas! PS: If you have a request or there's someone you'd love to see up here on
the handsome
, leave a comment and let me know! Also, if you think there's a question we should add to the interview, leave your thoughts here too!