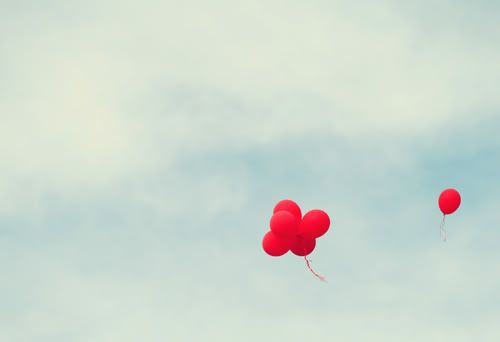 How was your week? My older brother said to me the other day, "1 quarter of this year is already over!" and it makes it sound crazy when you put it that way. But time is flying.
This weekend I am crafting like crazy to get ready for my big
craft show season
coming up! Really excited but just want to get lots of work done so I feel ready. What are your weekend plans?
We had some red balloons and took some pics. What do you think of Nick's hair? He hasn't cut it since the
wedding
. I like this look.. but I've forgotten how he looks under it all. Some people don't even recognize him with his hair this long. I like him either way, he's always handsome to me ;)