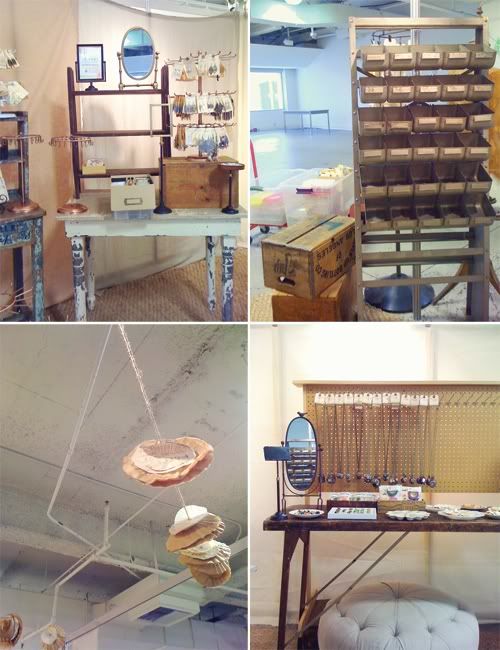 Sorry I've been slacking in posts friends - it's been a busy week! This morning we got up and got to
the CMC
at 8:45 so we could get a head start on setting up our space for
Unique LA
. We made lots of trips to load all the amazing furniture we rented from
Found Rentals
! It is seriously amazing how much some pretty furniture can spruce up a space and give it a completely different vibe.
Jeni
& Allison over at
Found
are so incredibly amazing, I am really fortunate to know them. So these are just some rough pics I took with Nick's iphone. I'm so excited for this weekend! If you're in the area, I hope you can stop by.
Anyway, more follow up to come about the show this weekend. We get to go to dinner with my mom tomorrow night so I'm also excited about that. We're going to
this restaurant
cause my little brother is seriously insistent on trying it. Have a lovely weekend dear friends, whatever your plans are!