For my Grandma's 85th birthday a couple weeks ago, our entire family went to
The Kitchen
, in Sacramento. It was this intense 5/6 course dinner. It was really fun! The food was tasty and it was just a really good time. Took some pictures & thought I'd share it with you!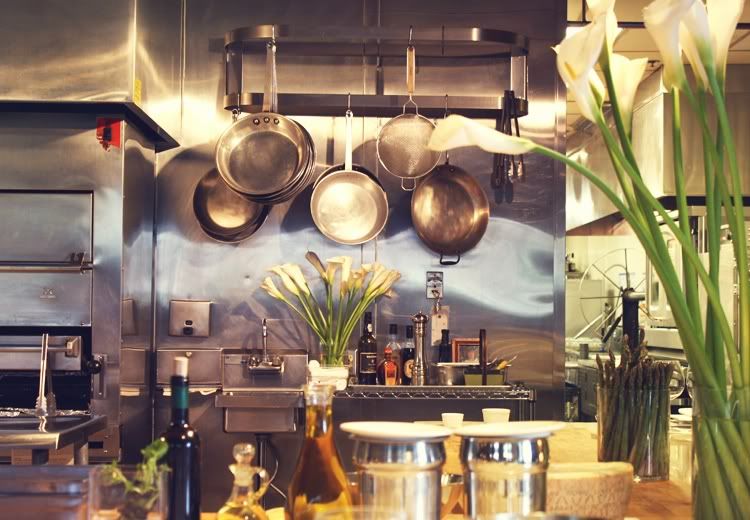 So I didn't get a good picture of the layout but basically the kitchen is surrounded by a bar that everyone sits around. It's a fun atmosphere. They also let us walk around the back of the kitchen and watch them prepare the food. The staff was so so friendly and nice.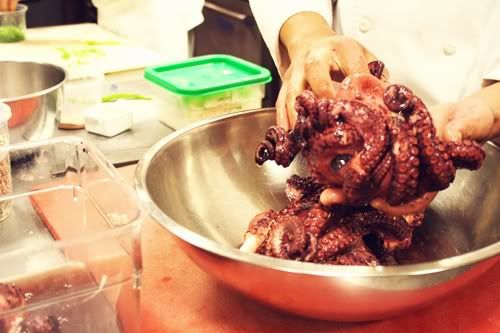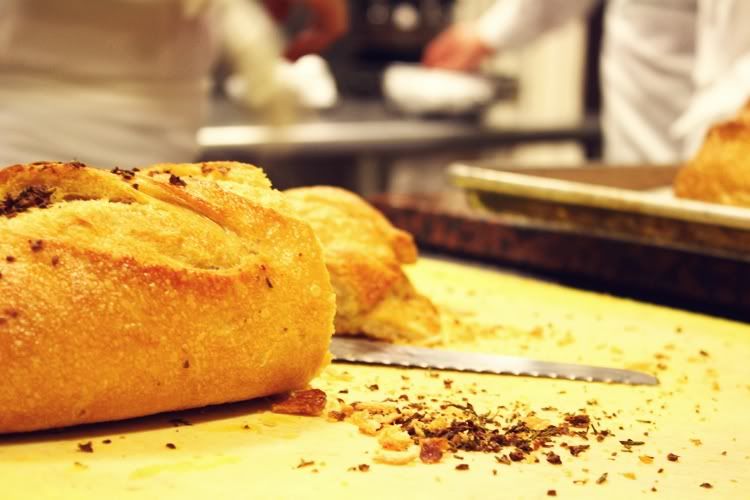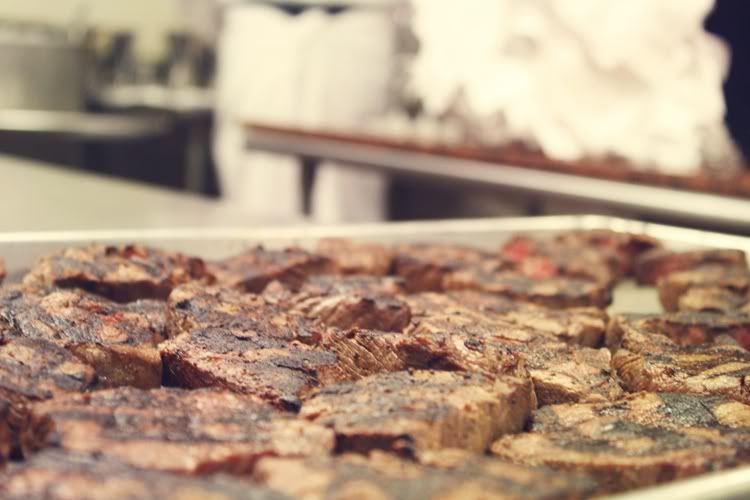 We didn't get to sit around the bar because our party was so big, so we had tables in the back. They are so accommodating though, they told us we could have as many servings as we wanted.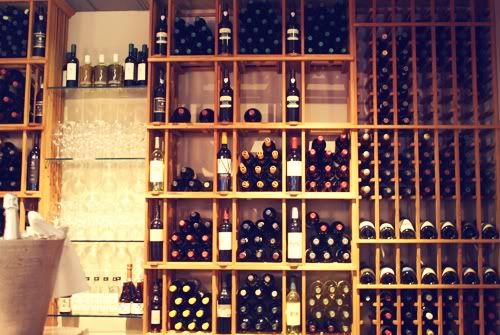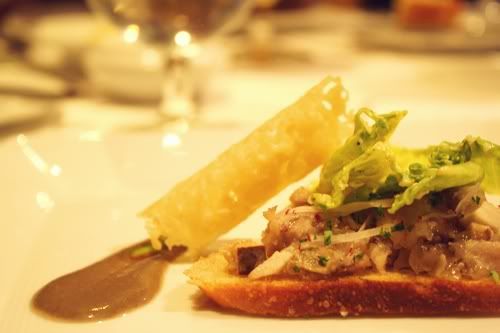 This was the second plate, Rabbit, Sweetbreads and Foie Gras Terrine. Not sure what those even are but it was good!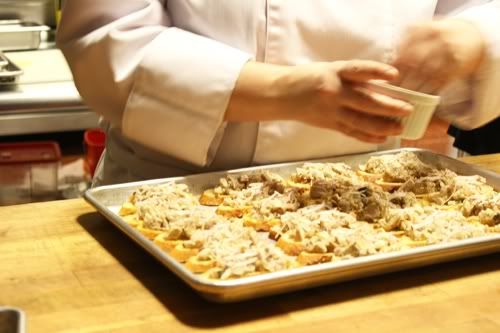 This place & the concept of the meal is actually pretty smart. It's a 2+ hour event and they serve you small portions over a longer period of time. By the time you get to "Act VI" - you're completely stuffed! Even if we wanted another serving of one of our favorite's of the night - we couldn't even fit more food in our stomach.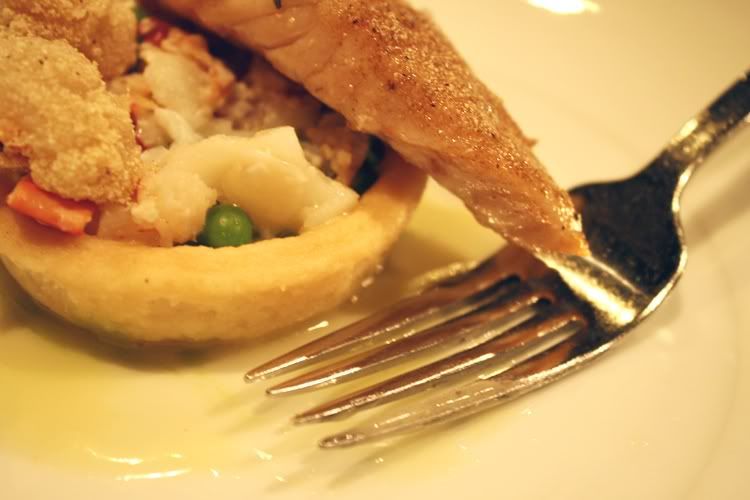 This one was my favorite, but it was course 5 so I could barely eat it. It was this mini chicken/fish pie with crust, yum! - Okay, actually the description said: "Local Halibut and Pastry with a Maine Lobster Ragout Lemon and Tarragon."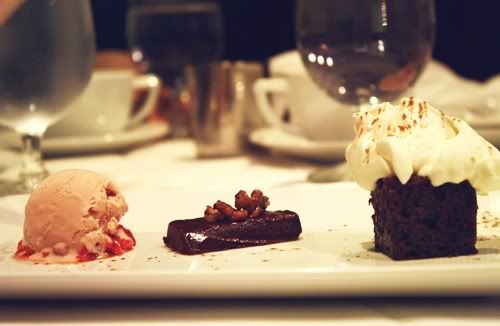 Warmed German chocolate cake, strawberry-creme fraiche
ice cream and candied pecans.
I would recommend this "dining experience" but it's really something I'd do only once. At the $$$$ (4-dollar signs
on Yelp
) I really could never justify spending that much money on a meal. But it was really fun and so nice to be able to all get together for my Grandma's birthday :)