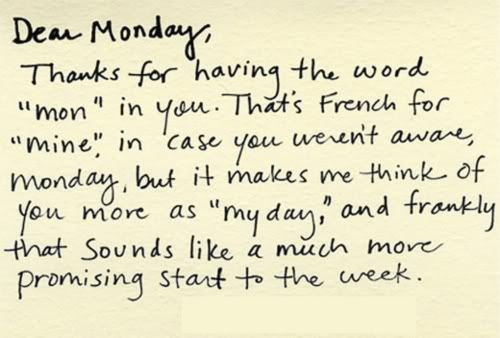 Whew. Yesterday was a hard day. A 3+ hour tear down & packing up after the show, I was really on edge, worn, and tired. Have you ever had one small thing happen to you and you feel like the world is ending? During the show yesterday, I found out that someone I thought was my friend, someone who I've known in the craft world for a couple years now, never really thought of me as a friend at all. I'll admit, I'm a dumb little kid when it comes to things like this. I have some serious acceptance issues and went home and cried about it. They also called/accused me of something pretty harsh which is a little unfair if I don't even know what I did to cause such severe thing to be said. I won't get into details. It just felt like high school all over again. But then I got into a fight with my husband and it was just such a sad day.
Okay, so all that to say: Today is my day! I need to get out of this funk. Pray. Do some cleaning. Do some relationship mending with my husband, who is nothing but supportive and amazing. Accept that not everyone is the world is going to like me and stop being a child about it. Maybe try to figure out where this need for acceptance is coming from. Maybe because I was teased big time when I was younger. I don't know. I just wish I could let things roll off my back & not affect me, you know? I want to step outside of my head, get some perspective, and just shake myself and say, "DANNI! It's not the end of the world - get over it!!"
Sorry to be such a debbie-downer today, and to get into such drama, and at the start of the week too! I'm sure we all have enough 'drama' in our life, you should be able to come here and have it be a drama-free zone ;) Well, here's to a lovely week and moving on. See you tomorrow with something more inspiring & most-definitely-drama-free. xo.