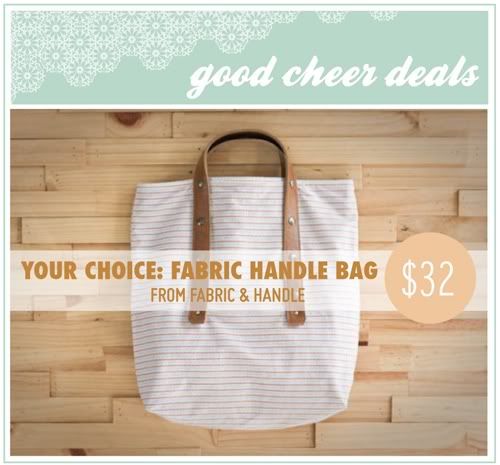 I'm sure you've all seen the beautiful
fabric and handle
bags around. This week's deal can get you your choice from 6 of their beautiful tote bags - I love the concept of these totes and how the straps are adjustable: brilliant! See images below of bags to choose from!
Retail Price: $49
Good Cheer Price: $32 w/ free shipping!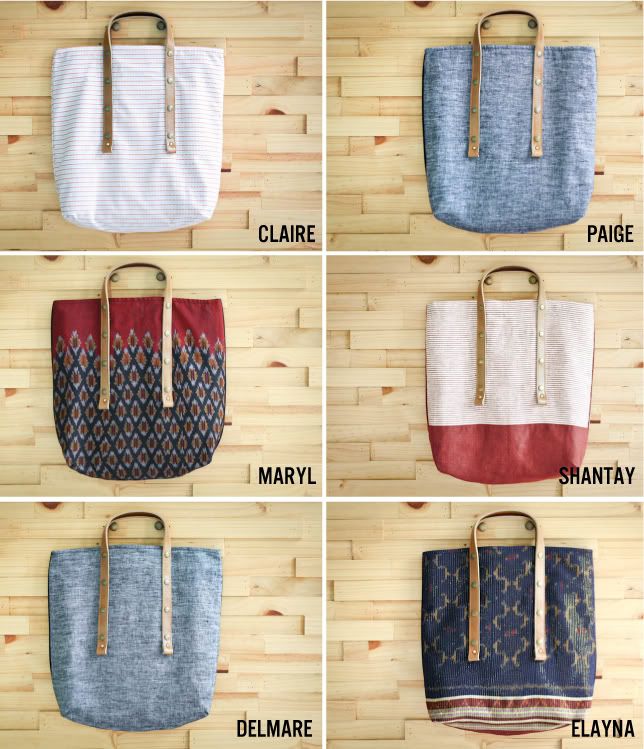 To purchase this deal, click the PAYPAL - BUY IT NOW button below!
(Note: If you are using google reader, button may not appear)

- 80 bags available!
- This deal is open to all countries! Free shipping is offered on this deal!

- Delivery will take around 10-15 days to all countries.
The bag will ship within 24 hours after purchase.

- The tote bag will come with thin size leather straps.


- Click the 'buy now' button to purchase this deal. Use your paypal
account to make payment directly to seller and enter your shipping
information. Then your good cheer will be on it's way!
- If the 'buy now' button is no longer working, it means the item is sold out.