Happy weekend! This week I posted some collections of 4 items over at
four for the day
blog. Head over and check it out, lots of fun things! Okay, so I have a few announcements for today's Friday post..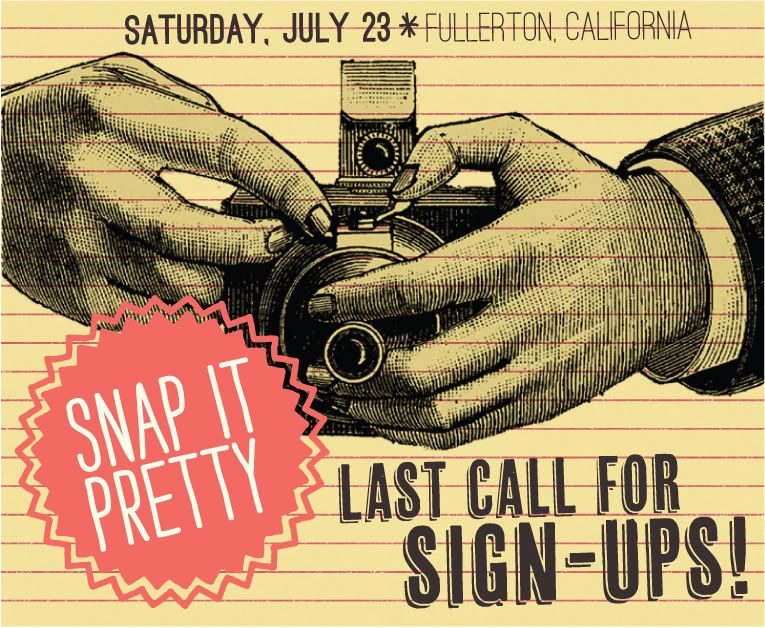 Last call for
sign ups
for friends in Southern California! Hopefully you saw
our announcement
for our beginner photography workshop --
Ruby
& I are so excited to host our very first workshop! We're excited to hang out with
Jen
and have her show us how to properly use our cameras. We're excited to meet some fellow blogger friends and talk about blogging all day long ;) We really hope you can join us, it's going to be lots of fun! We need your RSVP so be sure to
sign up
here!
Nicholas & I will be at
Renegade Los Angeles
all weekend long, so if you can stop by and visit, it'd be so awesome to see you! A certain part of the 405 fwy will be closed the entire weekend and they're calling it
Carmageddon
, haha. But depending on where you're coming from, maybe it won't affect you? I
mapped it out here
, Point A-B is where it's closed and Point C is where the fair will be at! So really not too bad ;) I'm
really
curious to see how the 405 closure will affect the freeways. Nick says we need to leave for the fair at 6am! Yikes!
(image via warner bros)
.
By the way - did anyone see the
Harry Potter
midnight showing?! How was it?? Wait, don't tell me! Okay, just tell me! ;) Nick & I are dying to see it. It's so bittersweet. I almost don't want to see it so I can have something to hold out on. Once we see it, that's it, it's the end of an era!
Whew, that was a lot of stuff to say. Sorry to anyone who doesn't live in SoCal, I know those were pretty boring announcements if you can't attend these things. Well, I have some things in the works (
related to fashion/clothing & a reader appreciation week
) coming up soon so get ready! Hope you have a super duper lovely weekend!
xo
.