Another wonderful deal from the lovely Olive Manna! Your choice of 3 items:

Item #1: Goodie Bag - Small
Retail Price: $20
Good Cheer Price: $12 w/free domestic shipping (international: $5)


Small good bag contents: 5ea Shipping Tags, 5ea Kraft Tags, 5ea White Coin Envelopes, Assorted Clothespins, Small Doilies, Assorted Seals, Jute Mini Spool, 20 Twist Ties in Kraft and Stripes, Cedar Pointe Pencil




Item #2: Goodie Bag - Large
Retail Price: $70
Good Cheer Price: $40 w/free domestic shipping (international: $5)


Large goodie bag contents: Fruit of the Spirit Print (5x7), 5ea SM+MD Brown Paper Bags, 5 SM Newsprint Bags, 5ea Glassine Bags, 1ea Cloth Bags, Assorted Seals + Holes, Kraft Masking Tape, Muslin Fabric Ribbon, Jute Mini Spool, Air Mail Mini Spool, Assorted Vintage Buttons, Small + Medium Doilies, "This little light" Pencil Set, 5 assorted Wood Tags

Item #3: Single Iron Hook or Iron "S" Hooks
Retail Price: $2.25– $9.50
Good Cheer Price: 50% off whichever hooks you choose!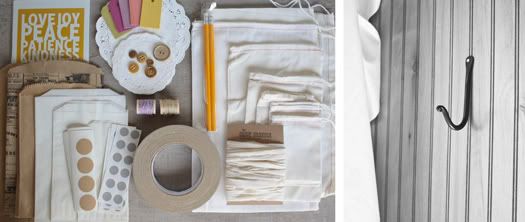 Pictured above: Large Goodie Bag & Single Iron Hook




To purchase this deal, click the PAYPAL - BUY IT NOW button below!
(Note: If you are using google reader, button may not appear)







- 15 large packs and 20 small packs available.

- Ready to ship immediately!

- This deal is open to all countries! Domestic shipping is free and
international shipping is only $5!

- Please be sure to visit Olive Manna and support!

- Click the 'buy now' button to purchase this deal. Use your paypal
account to make payment directly to seller and enter your shipping
information. Then your good cheer will be on it's way!

- If the 'buy now' button is no longer working, it means the item is sold out.