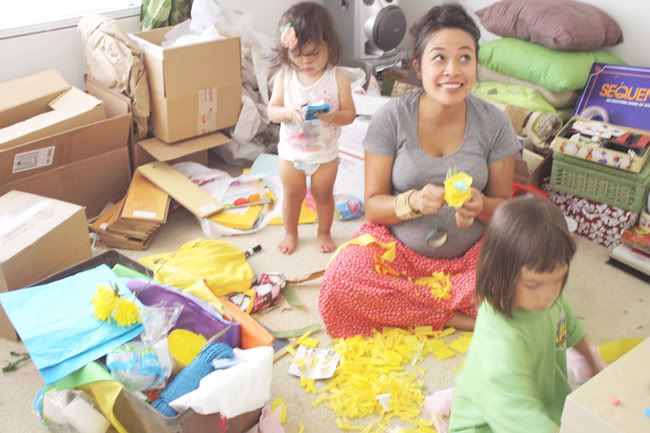 So this is really old but I forgot I had these pics! These were some behind the scene pictures for our
photo workshop
.
Ruby
came over to my place and since we are getting the carpet's replaced soon, I said they could just make a mess all over because it won't matter soon! So
Ruby
made the name tags,
Linda
cut out programs and tied up the gift packs, and I took the girls on a little walk. I gave them little leftover containers I had from succulents and we went flower picking!
or as True so cleverly named it, "flower trick or treating" ;)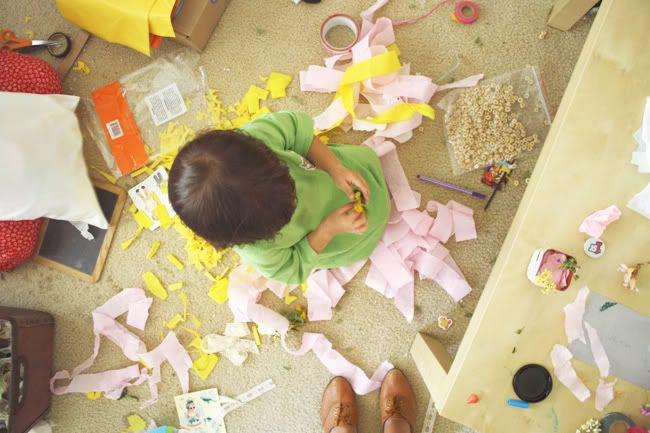 Soul got a hold of the stamp pad (actually captured it in that first photo)
and her fingers were covered in blue!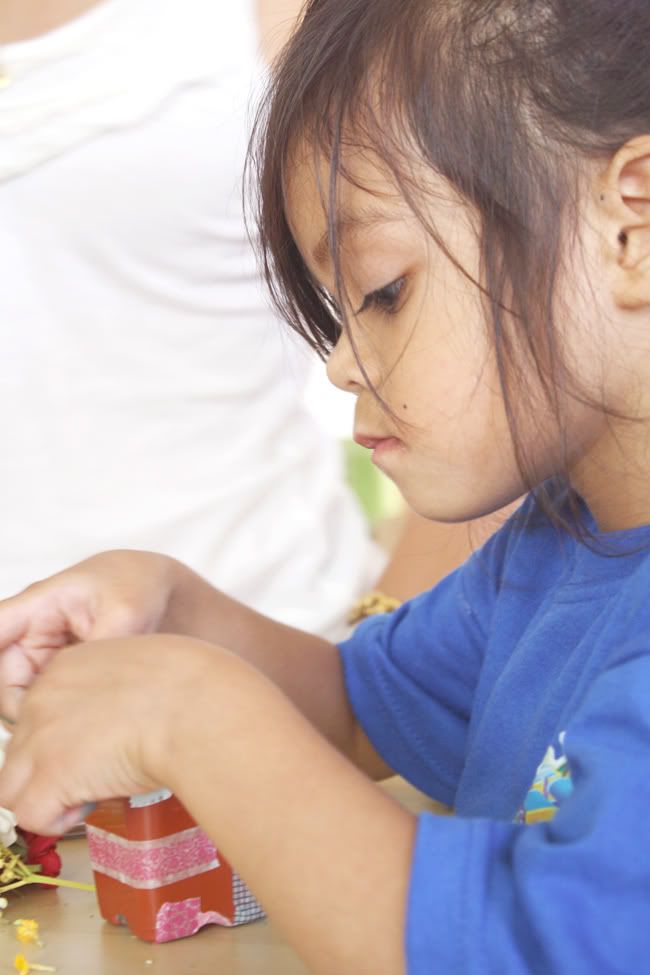 So we got back and then decorated the little flower pots. We used washi tape, streamers, lace, colored pens - it was a lot of fun!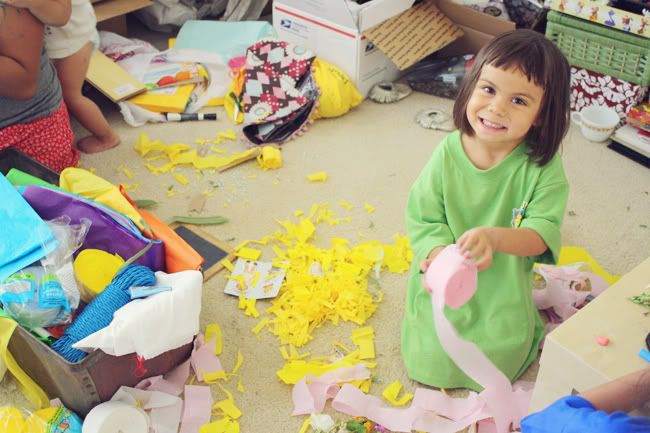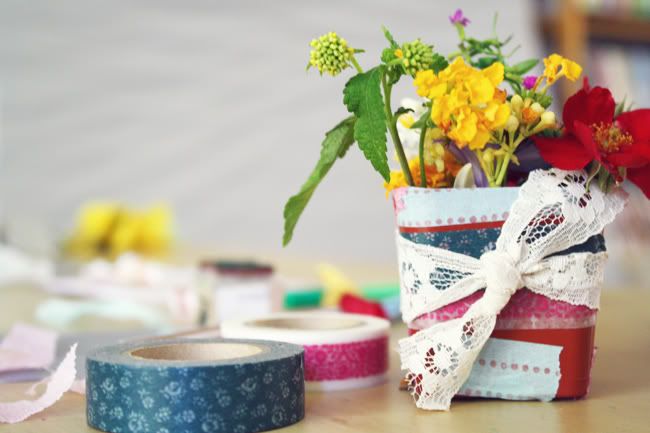 Ruby's girls are just so precious. Sometimes when I am around Ruby and her girls, I'm think, "I really want kids!!" but then when I talk to Nick, I come back to reality and realize I am really not ready. But is anyone ever really ready to have kids? Plus Ruby is like a super-human-mom and manages it all, it's inspiring.