There are lots of fun possibilities with jars, so I made up a few quick jar crafts. While I love crafting, I'm definitely all about quick & easy to do crafts. Time is important and seems to be flying by before my eyes, I can't really afford to spend 3 hours on a diy craft, you know what I mean? Hope you like these ;)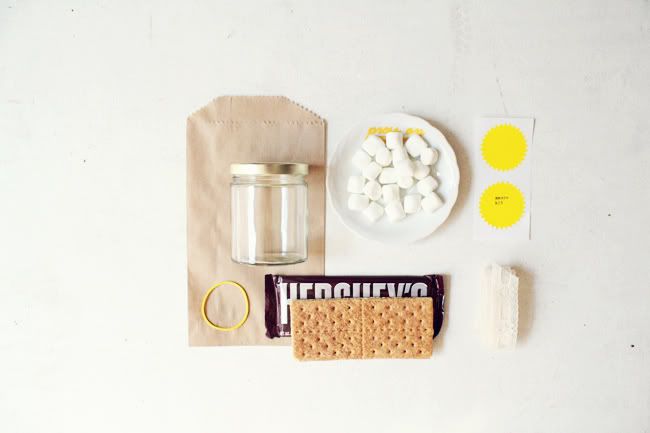 For S'mores-in-a-jar you'll need:
- kraft paper (I used a paper bag)
- smore ingredients: graham crackers, marshmallows, chocolate
- ribbon & rubberband
Place s'more items in jar.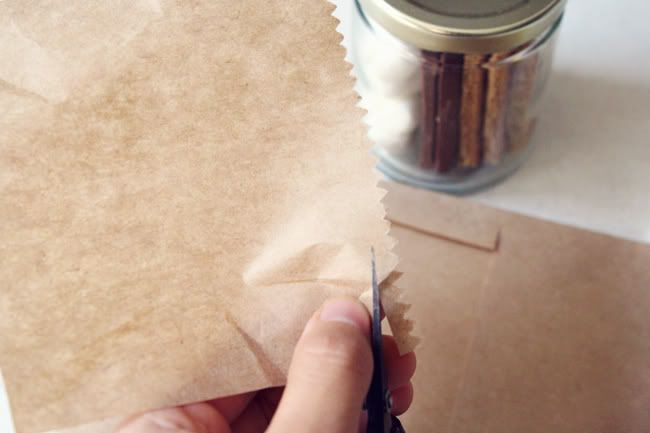 Cut kraft paper into a square and place over the lid of the jar.
Use rubber band to hold paper over the cover.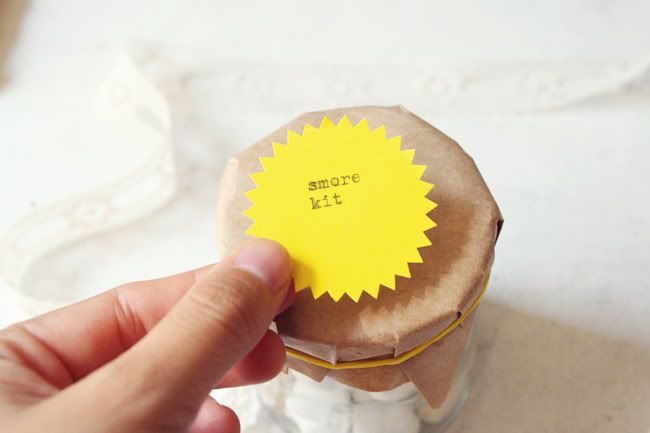 I placed a little label on the top.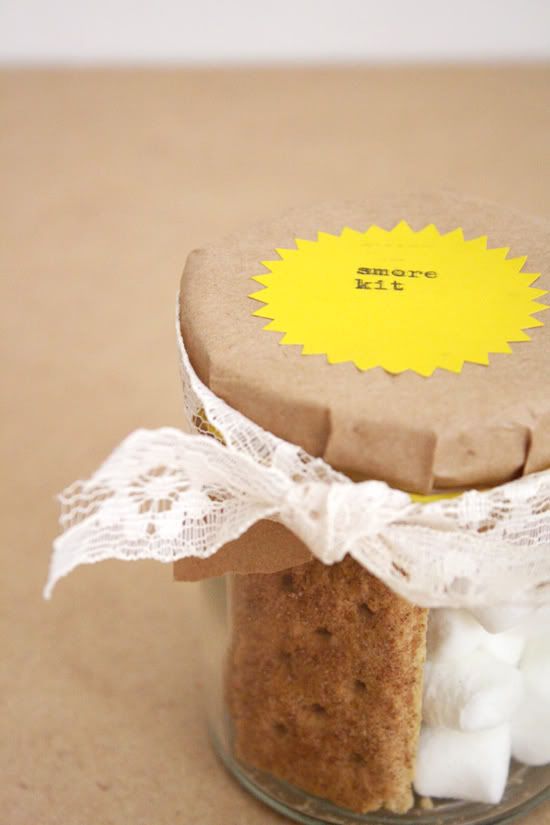 Tie with ribbon/lace/twine. Or you could just leave the rubber band!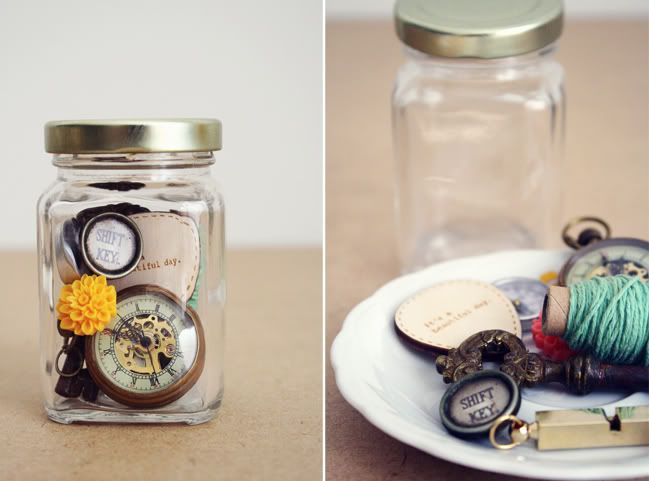 I thought this jar idea was fun: just gather some various treasures and make a little gift!
(I used: whistle charm, typewriter key, old key, spool of twine, pocket watch, magnets)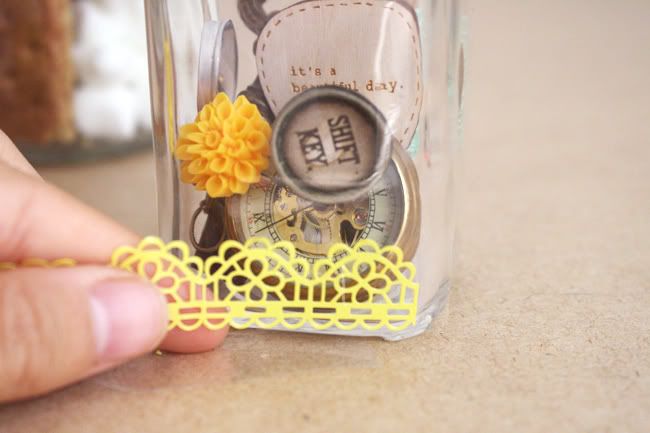 Placed some paper lace adhesive on the bottom of the findings jar.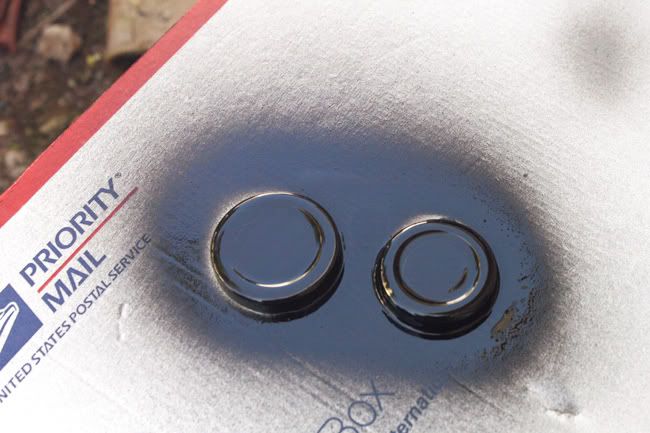 Then spray painted the jar top with chalkboard paint..
For this jar, I found some alphabet stamps and placed a yellow decal on the jar.
You can also use yarn and just wrap it around the jar.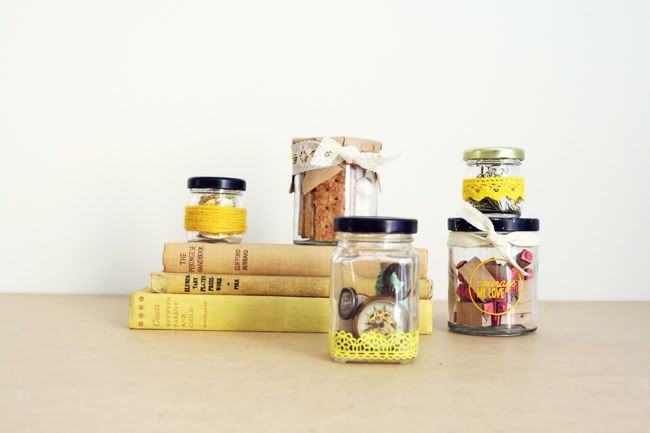 That's it! :) Any other ideas for things you can put in jars?