Packaging with yellow is really a lot of fun because it involves such a happy and sunny color! Who else out there likes packaging? I know there are a lot of you ;) This packaging is all very simple - I just used lace, twine, stickers, tags, kraft bags, and vintage wallpaper!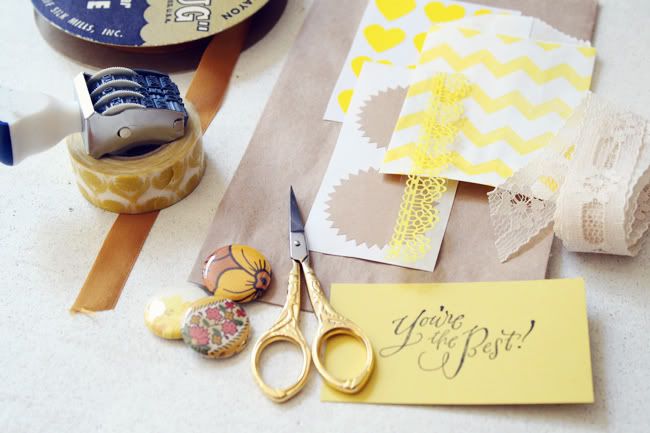 All the packaging goods, ready to go.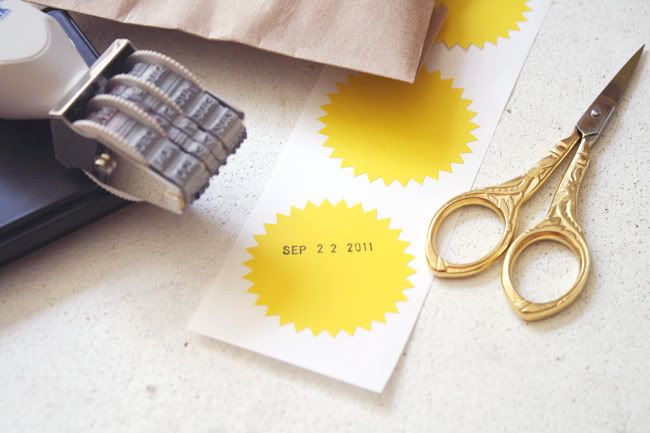 Stamped a star burst sticker with the date.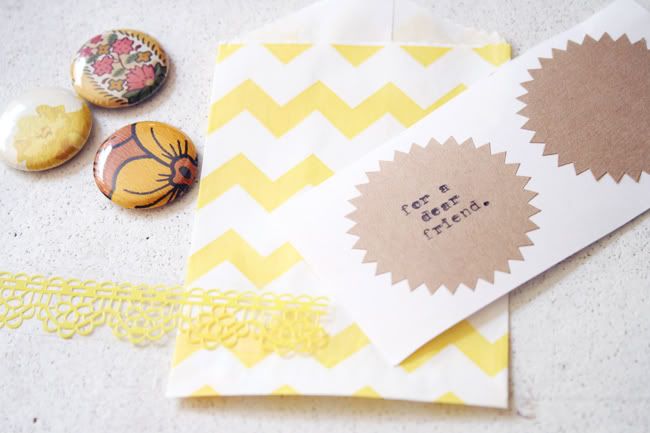 Typed a little message on the kraft star burst..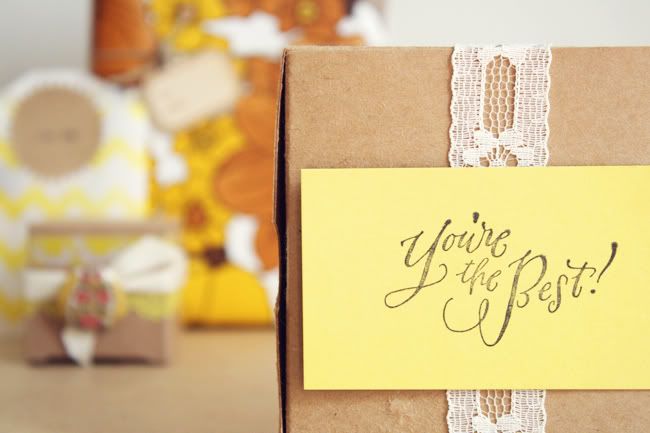 Used a little button to add on the ribbon.
Just used a starburst label and layered different sheets of paper.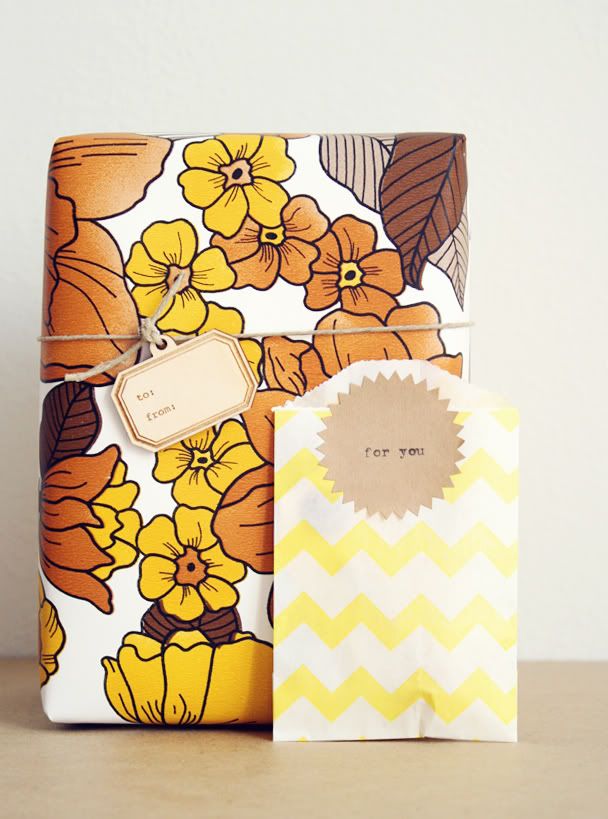 Used vintage wallpaper to wrap the box.
Tied it with kraft jute string and attached a wood gift tag!
That's it! Super fun, super easy! :)