Got this email from a blog reader,
Emma
, who suggested: "I think it'd be great to see how yellow can be styled with other colours." -- Emma, I totally agree! I hope this is what you meant ;) After doing some research for this post, I have decided that I love yellow even
more
now! Why you ask? Because yellow really does look good with everything! For example: love how good Emma Stone looks (even with red hair) in a
yellow dress
! What do you think? I've never done color inspiration like this at the blog so I had a lot of fun! Hope you enjoy today's yellow inspiration!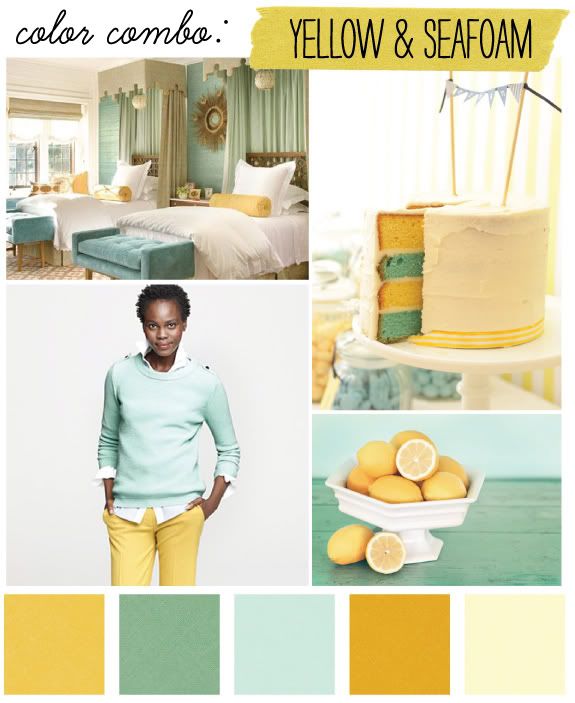 I think seafoam mint/green is definitely up there with yellow on my list of favorite colors. So when put together, it makes for a pretty amazing combo!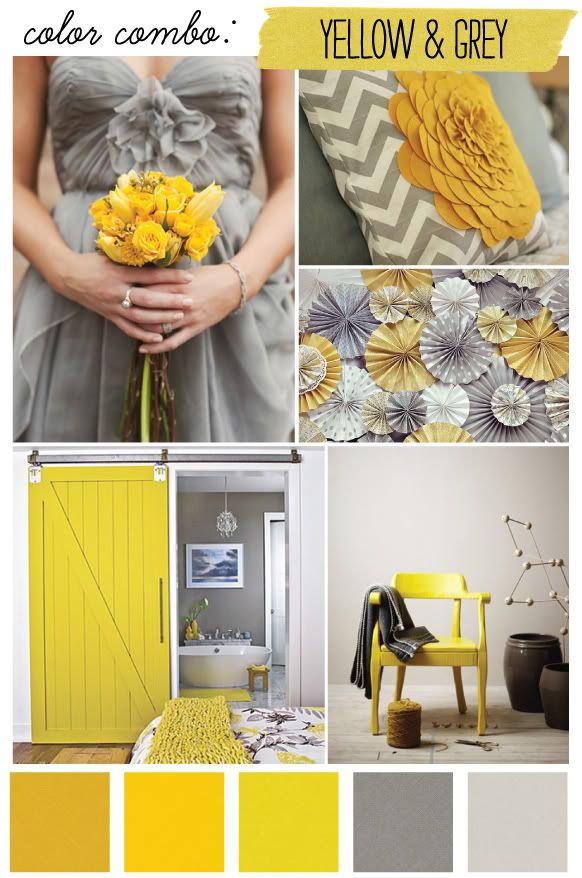 The yellow & grey combo can never get old.. these were our wedding colors!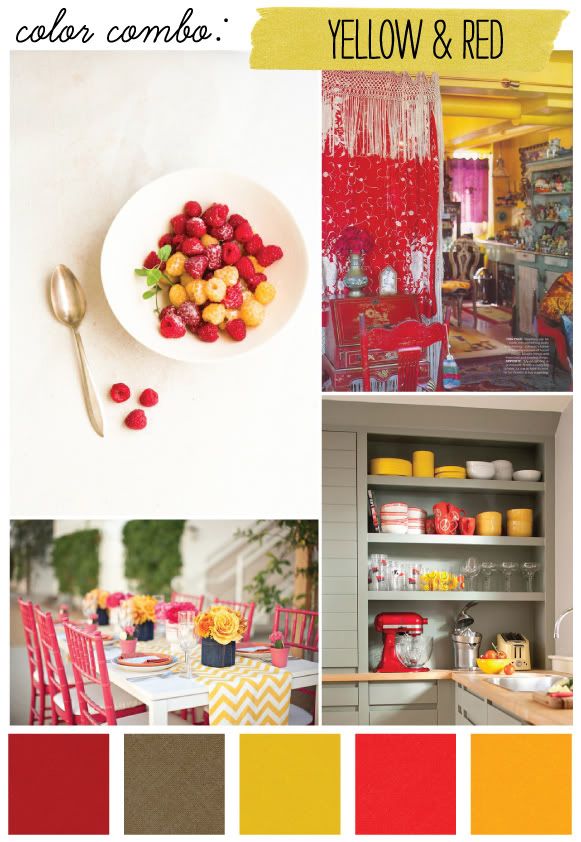 I'm not a huge fan of red, but I love how it can be with yellow here, without looking like McDonalds or something!
Image credits
:
berries: desserts for breakfast
,
apartment: inspirationsdeco
,
table setting: i do crafts
,
kitchen: better homes and gardens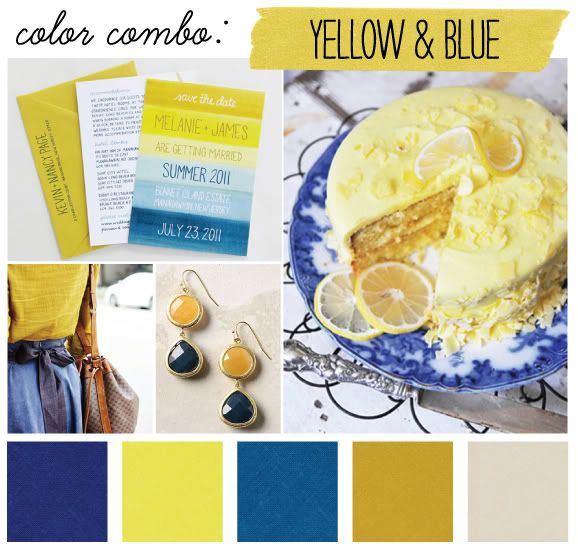 There is something so soothing and tranquil about yellow & blue. It makes me want to go sit by the seashore and read a book.
Image credits
:
invitation: 100 layer cake
,
outfit: how does she
,
earrings via ksarah designs
,
cake on platter: Heather Bullard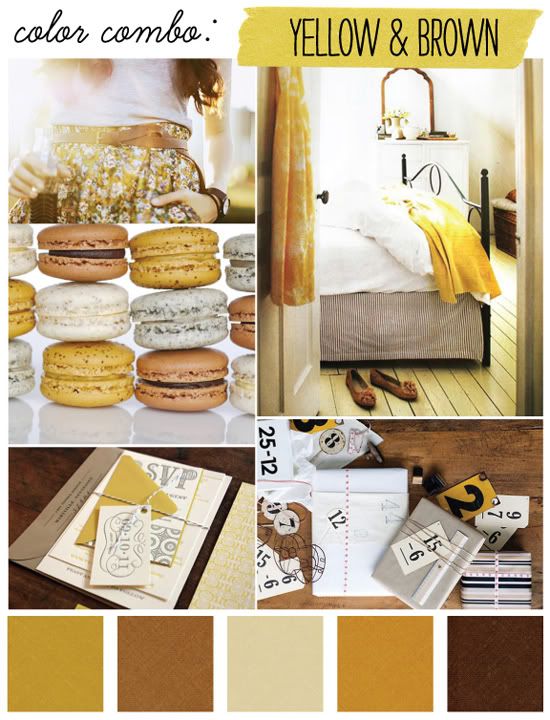 Yellow & Brown .. Kind of a cool combo? Like a honey bee! There is something really vintage about yellow & brown. I'm a fan!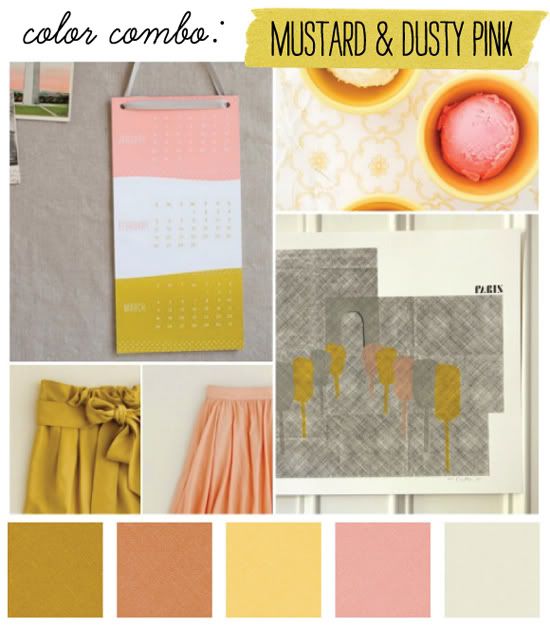 Now I'm not the biggest fan of pink.. infact, I never buy or wear pink.. anything! But leave it to yellow to make this color somewhat appealing for me ;) ps: I took the fabulous collage of images directly from
you are my fave
!