I came home with these pants the other week and Nick wasn't crazy about the color. They're yellow, my favorite. I guess they look sort of orange in the photos. What do you think of the pants? Sure, they're bright, but I like them ;) It was hot over the weekend, but it's starting to cool down now so time to pull out the sweaters + coats.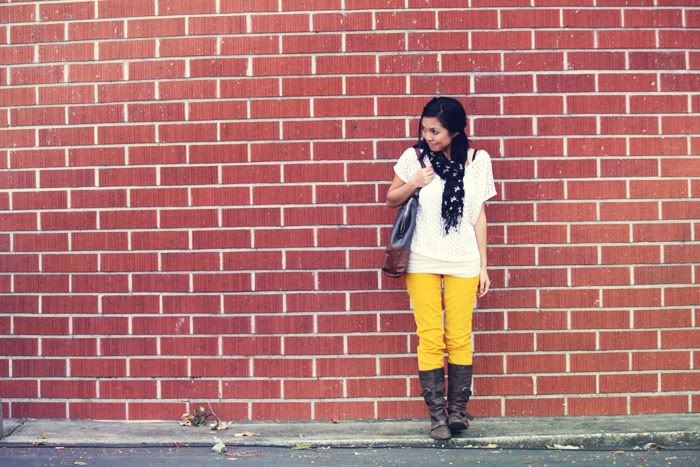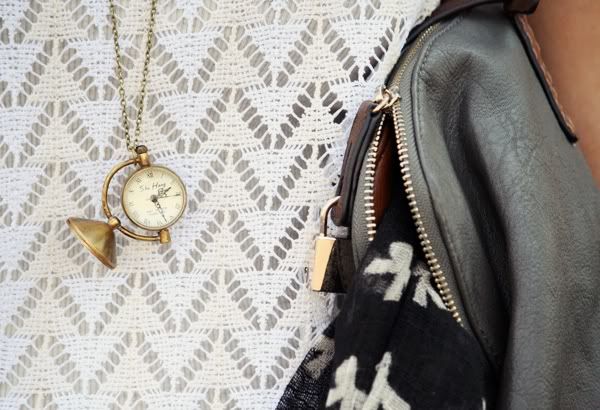 My latest favorite necklace - a globe watch!
Globes, love. Functional? Even better ;)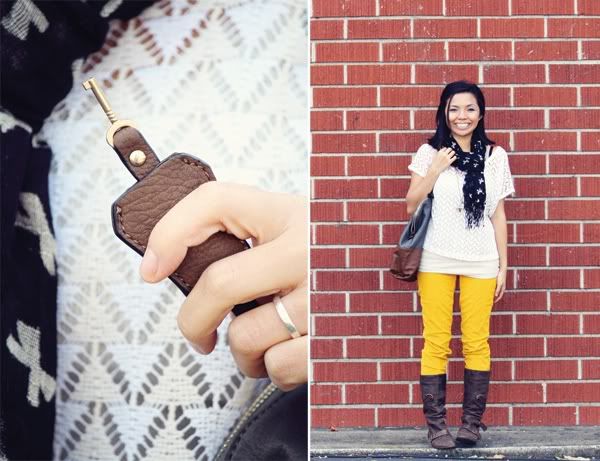 This bag has a little lock and key, love! It's all in the little details.