This is a bit of a random post but I always see such interesting baskets around the flea market so I thought I'd take some pictures to share with you. Some cute, some vintage, some practical, some funny, some random. It's almost like each one reveals the owner's personality in a sense.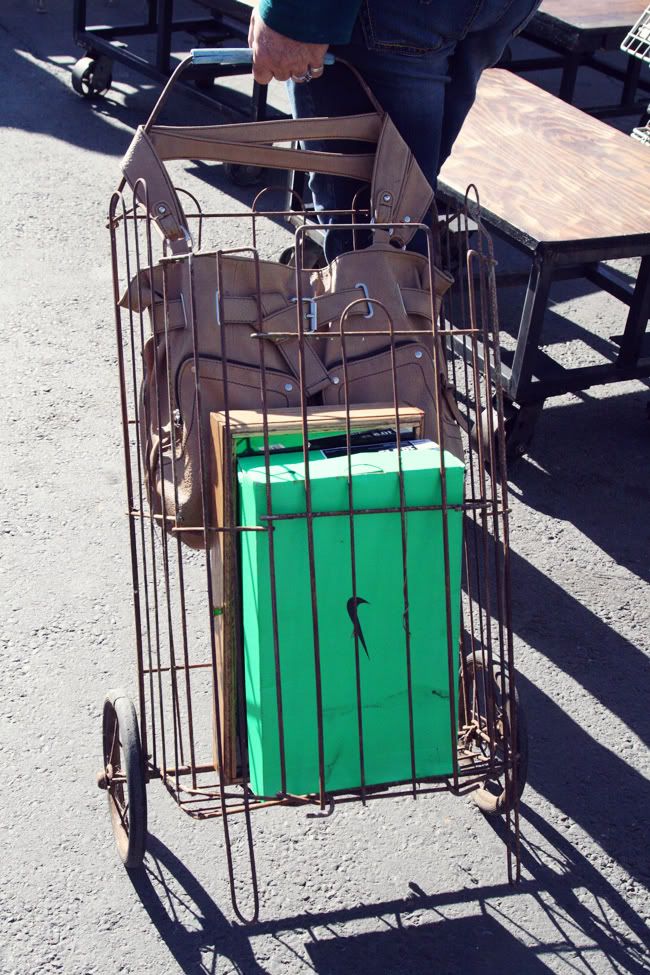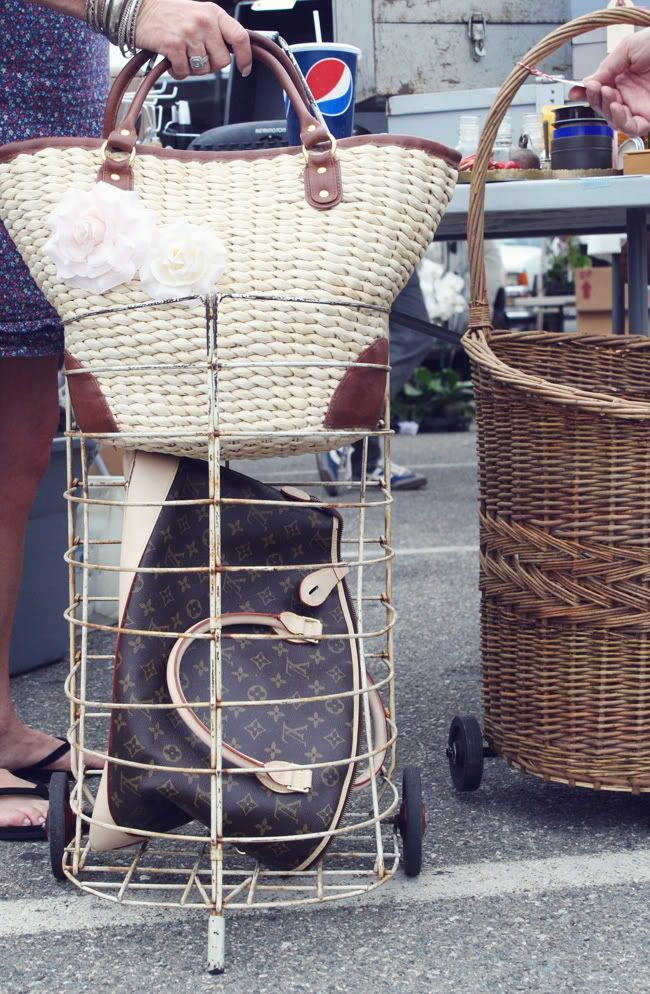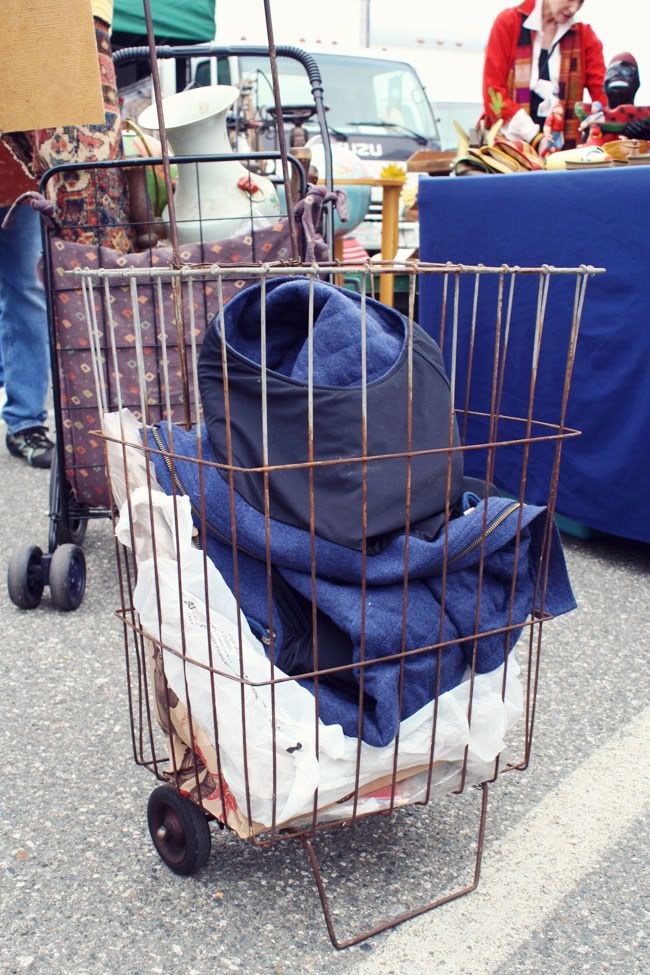 The always very cute wire baskets..
Love the wicker basket.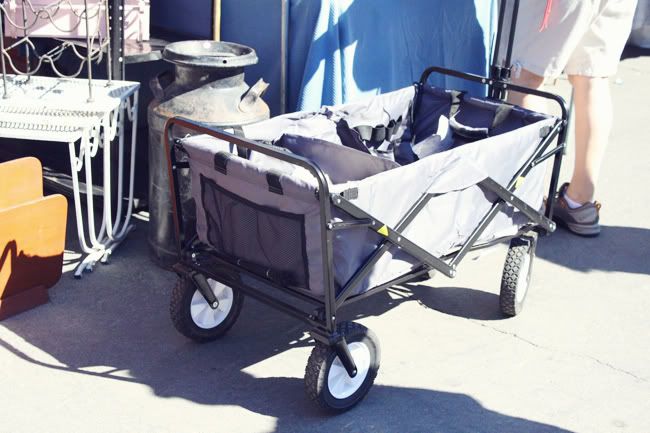 I want to sit in this one and be pushed around ;)
A mini shopping-cart basket, so cool!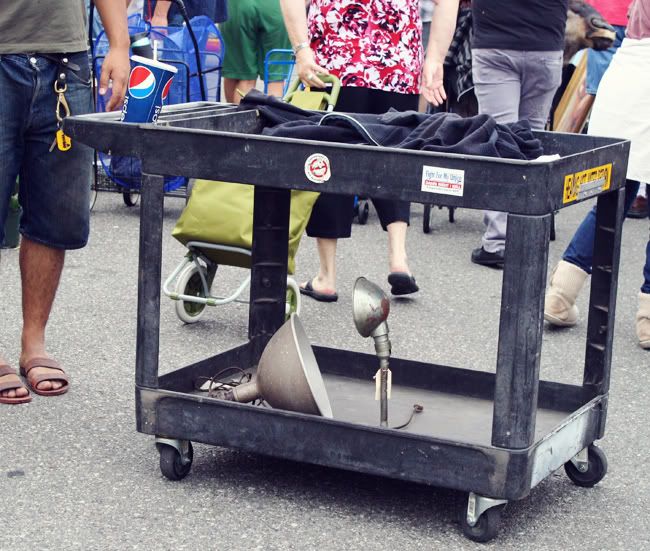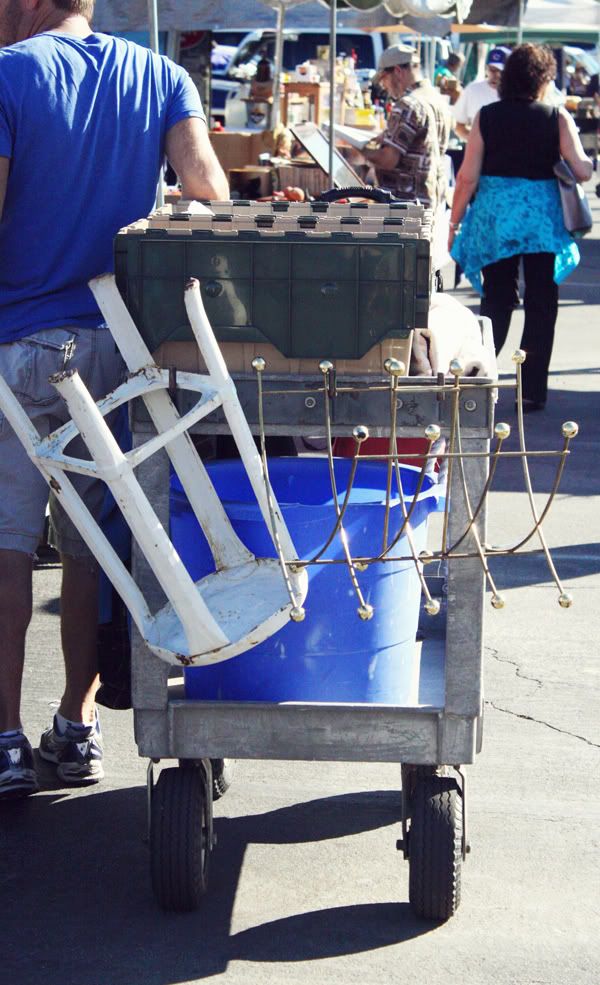 Huge industrial carts, this works too.
Would be pretty big to load in the car since they don't collapse.
Stacked high with vintage goodness. I think these are my favorite. Lots of open room w/options to tie things down. Pretty nifty.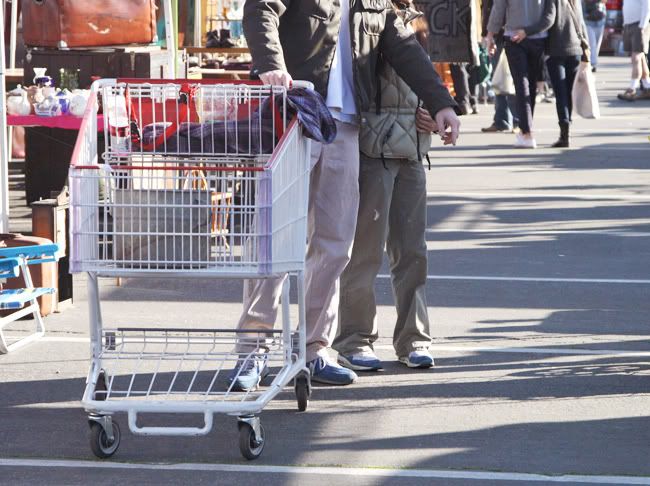 Shopping carts work too.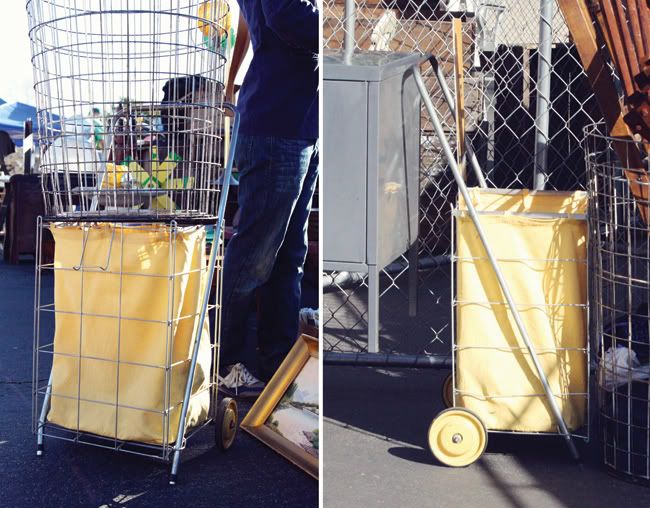 This is my cart. Simple and small. Nick asked why we even bring this cart to the market, the stuff we get never really even fits. But you know why I got it. Yellow! Couldn't resist those yellow wheels ;)
Hope you enjoyed this post all these fun baskets and carts!