Goodness, there are so many fantastic business cards out there. and certainly in the craft scene because people are so creative - these were all collected at the various holiday craft shows - just had to share them with you!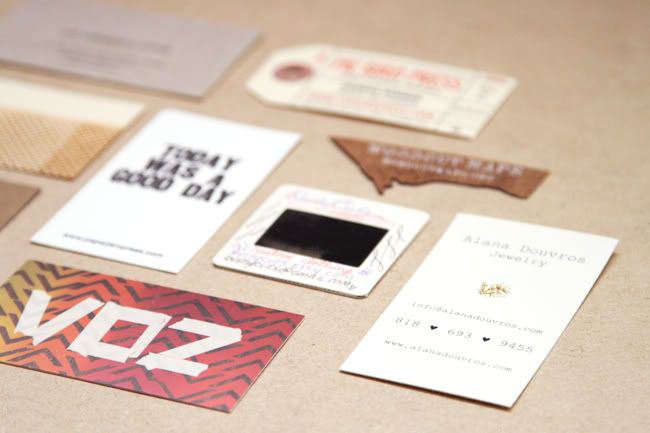 Love the pattern on Voz.
Gold sparkle on Alana Douvros Jewelry.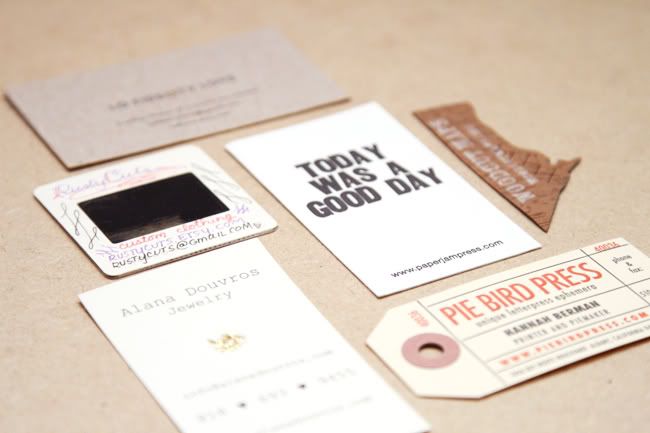 Recycled cards like wood cut maps using wood scraps are so cool.
Love rusty cuts using vintage slides for her cards.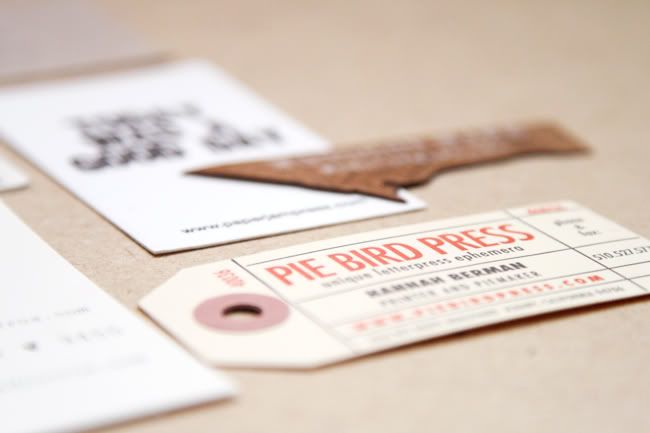 beautifully designed letterpress tag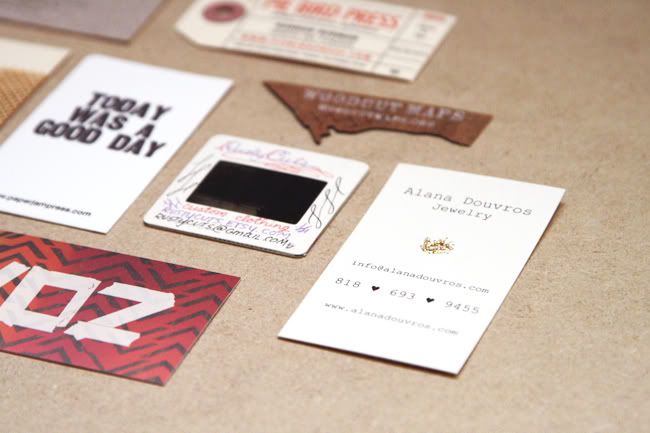 Cards pictured:
lo fidelity love
pie bird press
paper jam press
woodcut maps
panorama press
with love xox
stitch & hammer
rusty cuts
alana douvros jewelry
voz clothing and art
gamma folk
manvsink