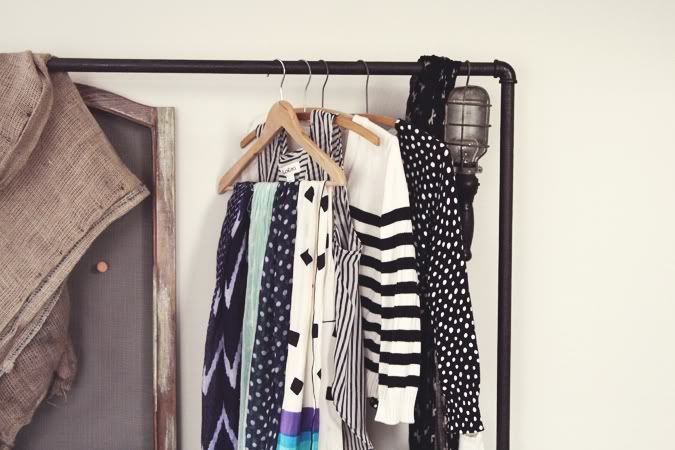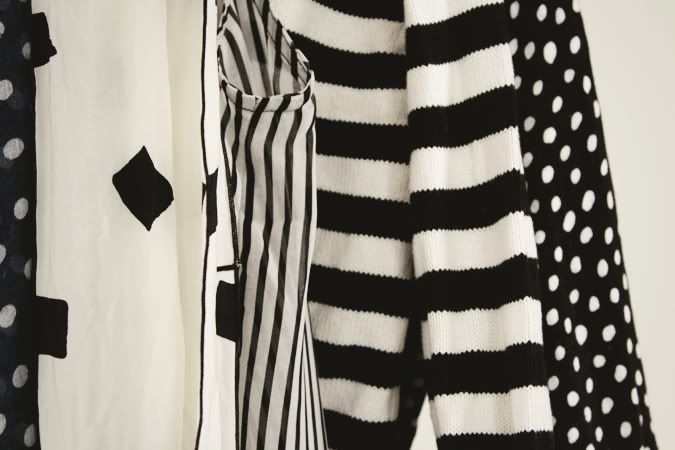 It's Friday ... and just like that, the first month of 2012 is over! Crazy! How was January for you? I hope the year is off to a great start for you all. I picked up some new (well, used but new to me) clothing items and realized I ended up with a lot of black and white! I really have never been a big fan of black.. or white. But these 2 colors together are so classic.
We have this industrial clothing rack furniture piece downstairs in our living room.. I don't really intend to use it to hang clothes - I want to get a cool light/frame installation going but we'll see. Do you have any fun weekend plans? I really hope to get a home tour up soon, but need to get a couple more things all set in our place before it happens.
Thank you all for all your comments and thoughts this week. I loved all the comments about the Downtown Abby post - such a good show and so good to know fellow fans ;)
Anyway, I'm going to launch a blog-comment project next week to encourage more community in this awesome blog-world we get to be a part of.
Hope you have a terrific weekend sweet friends. xo.