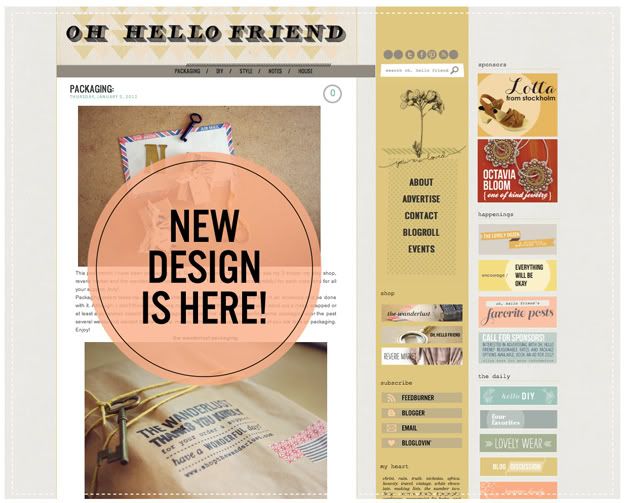 Welcome to the all new 2012 oh, hello friend design! I am so fortunate to know
Ana
from
Blog Milk
, who helped me do all the coding and make my design even possible. It is a lot of fun to design blog layouts, and I realized I've pretty much had a new design every year. Shall we take a look at all the previous oh, hello friend looks?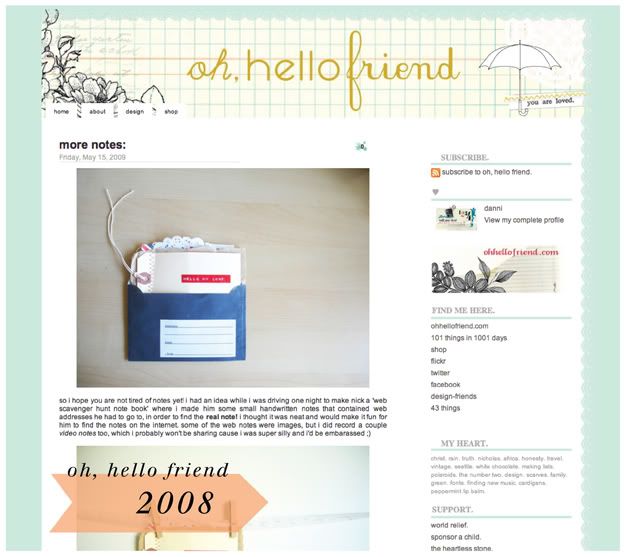 2008: has anyone been reading the blog for this long?
This seems like such a long time ago. My first blogging days, good times!
Loved this mint green back in the day, before I loved mustard yellow ;)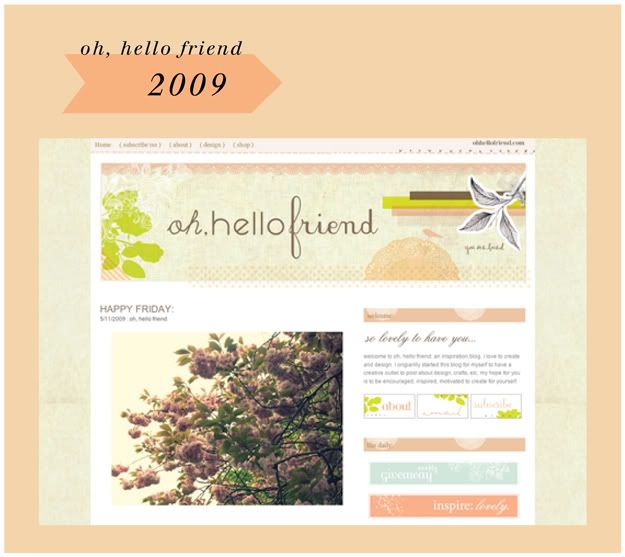 2009: Saw a complete redesign.. This is when I started "the daily"
which were daily columns and features for the blog.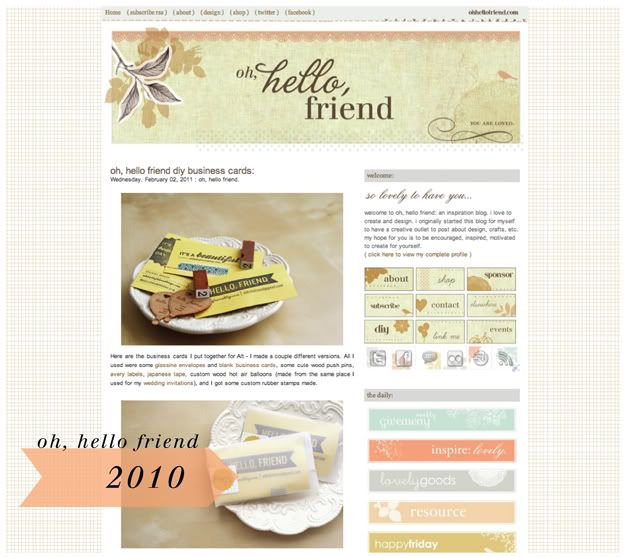 2010: kept a lot of similar features, changed the logo fonts.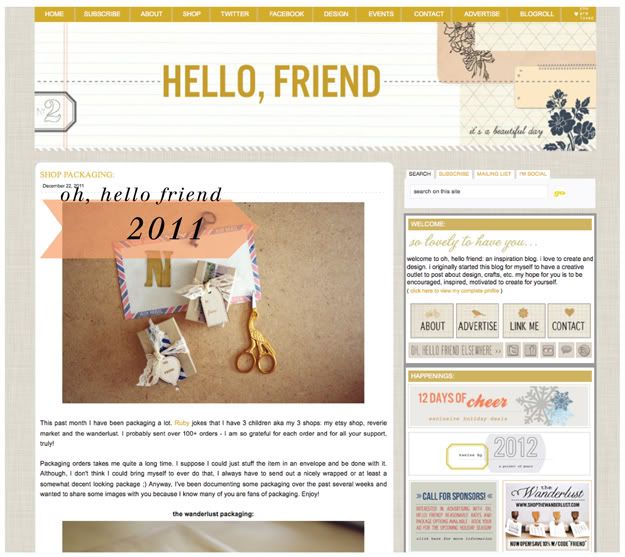 2011: Thought I'd get rid of the "oh" in oh, hello friend but decided I can't take away from the brand and the "oh" is back! ;)
and now we're in 2012 with a new 2-column design. I really hope you like it! I tried to simplify things (it's hard for me to simplify sometimes) but get rid of the blog clutter. There are some new links at the top of features I think is this blog's speciality: packaging/notes/vintage. One thing I did keep and have had since the original design is the "my heart" list. and you may notice a couple new "daily" buttons - I'm going to start doing weekly diy's and resources. Hope you like all the new changes!
Thought I'd also offer a little giveaway to go along with the new blog design launch. Win $50 from each of my 3 shops: the wanderlust, reverie market, and oh, hello friend for a total of
$150
worth of credit! Simply leave a comment to enter with the year you started reading the blog (if you remember)
For an additional entry
:
Tweet
or post about the giveaway on
facebook
! (Up to 2 extra entries if you do both!) A winner will be chosen at random on Monday, January 23rd. Good luck :)