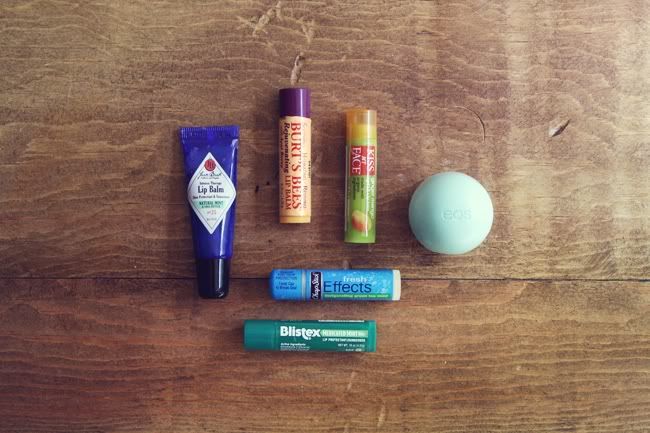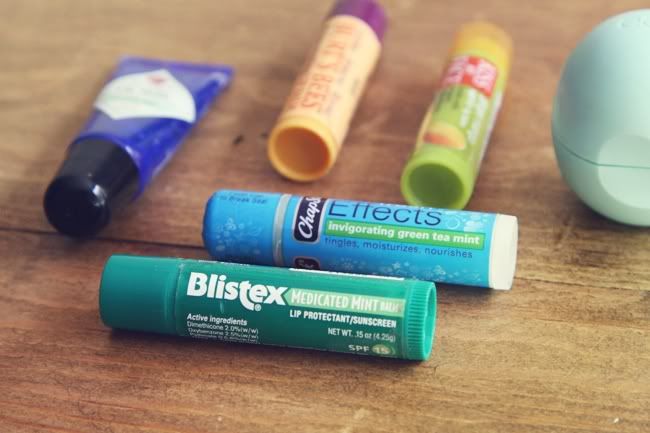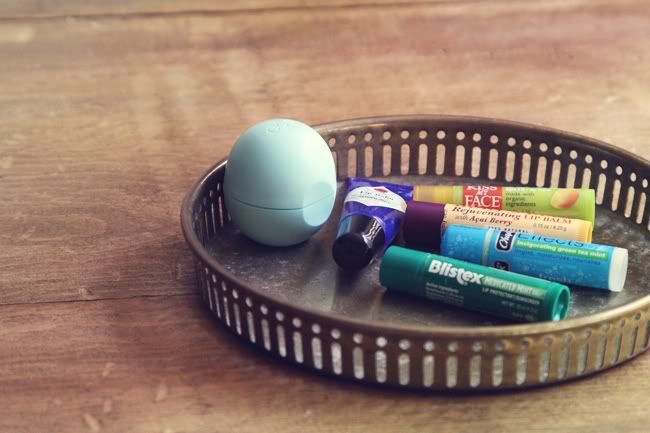 Hi Friends! Happy Friday :) Anyone excited the weekend is here? I am! We're gonna look at some houses, go to the flea market and hopefully get some cleaning done... and my mom is in town for the weekend so I'm excited to see her.
Anyway, today I am sharing some photos of my lip balm - I am always on the search for good lip balm - do you have any recommendations? I am definitely a lip balm person, not so much into gloss or lipstick. I think I liked gloss before but it was windy one time so my hair got all sticky from getting in my face and I quickly became an un-fan of it ;) What about you? lip balm or lipgloss?
Here are the lip-balms pictured here:
Blistex
- medicated mint (
top fave, I like minty lip balms
),
Jack Black
- Intense Therapy Lip Balm SPF 25 (
this is my favorite one
!),
kiss my face
- mango ginger (didn't like the ginger part but I like their
cranberry orange
),
Burt's Bees
- Rejuvenating Lip Balm with Açaí Berry (this sounded so nice but I was not a big fan of it),
Chapstick
- green tea mint, &
Eos
- Sweet Mint Lip Balm (the weird egg shaped one - this one was okay..)
Hope you have a great weekend friends.
ps: this post is not sponsored by any of these brands.
I just really like to try new lip balms! :)