I found these images in my archive and just had to post them! They're pretty old. Jessica will probably laugh at how long ago this was. But anyway. I headed down to San Diego to bake with my dear friend. We decided to go for it and make Macarons! (not to be confused with macaroons) Here's how it turned out :)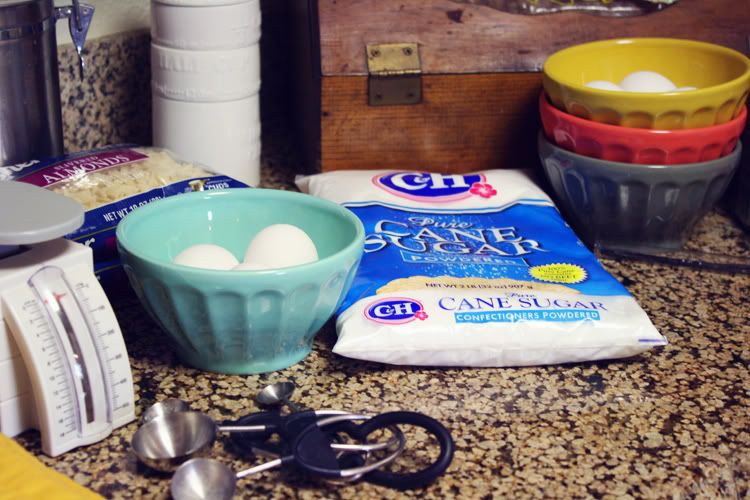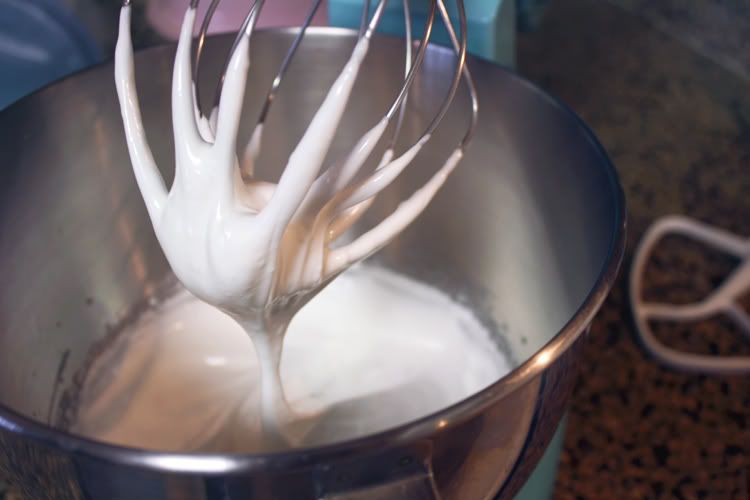 Mixed up all the ingredients. She has a really pretty kitchenaid mixer. I need one.
But I wouldn't even know what to do with it ;) I need to take a cooking class.
We didn't have the proper bag so we used a ziplock and cut the tip.
It ended up making a little tip at the top of the cookies but oh well!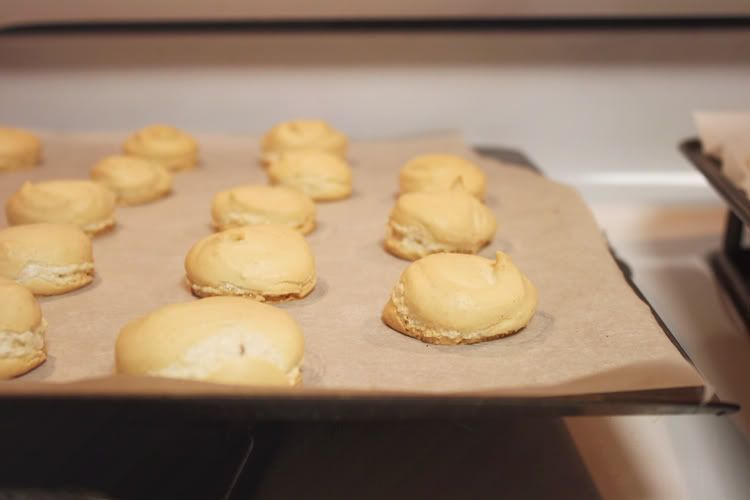 They ended up looking more like

meringues!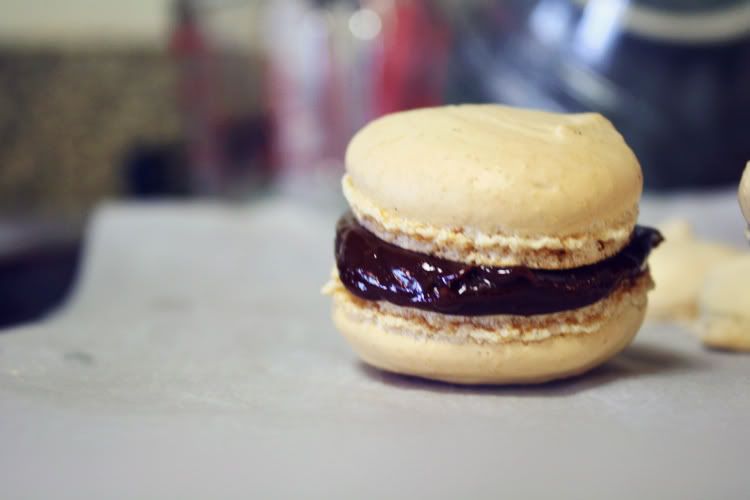 I had heard and read stories about how
making macarons is
really hard, etc. But I think ours turned out well.
Even though they don't look picture perfect like normal macarons, I really like how they turned out. and they were quite

delicious

too! I give all the credit to Jess, she's a great baker ;)
We had some fun and made a

jumbo macaron :)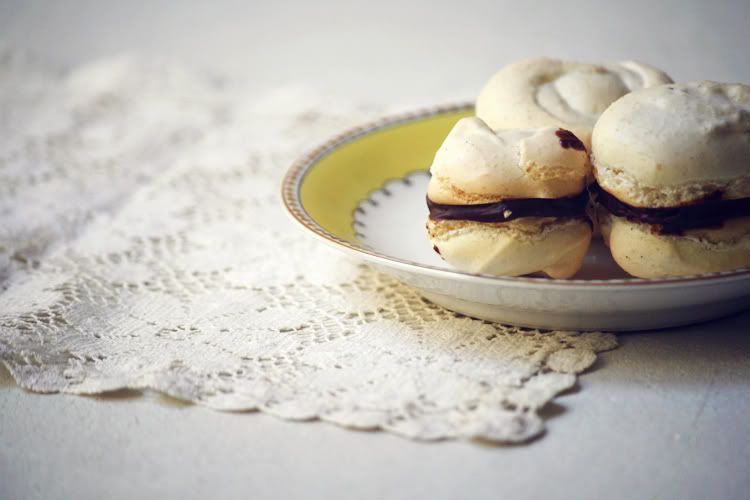 I wish I had the recipe to share with you, but it was so long ago I forgot! The middle was
chocolate-ganache
and that's all I remember ;)
All in all, even though they don't look like these, I almost like that ours
weren't
perfect, sort of like an anti-macaron or something ;) They were mis-shaped and not very smooth at the top, but unique and yummy and had the texture of a store bought macaron.
Gosh, I am craving macaron's now!
Anyway! What are your weekend plans? This weekend we are headed to a couples retreat through
Biola
that some
friends
invited us to. It's just down in Costa Mesa, I am

definitely looking forward to it! On Sunday we're going to try to fit in a date day and then a meeting with this lady to have a final wedding meeting to discuss the schedule and delegate jobs and everything - it's going to be great to get everything finalized. Excited to see Ruby & Linda too! Hope you have fun, lovely, wonderful, awesome weekends friends! Thanks for reading this week. xo.