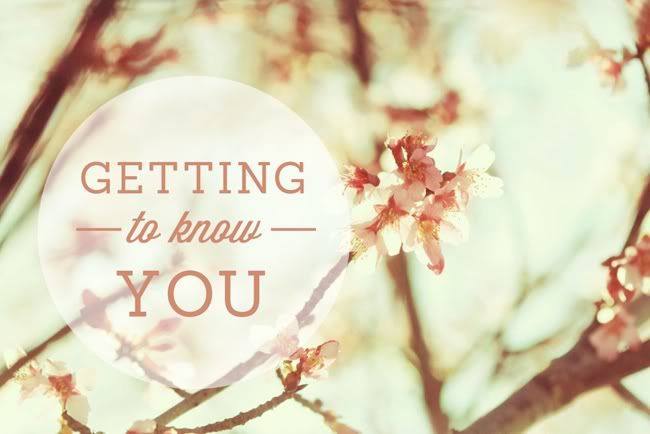 image from Dawn Smith Designs
So I got this idea from Glamour - a reader random questionnaire. I'd love to "get you know you" guys a little more, simply fill out the questions and leave them in the comment box. It'll be so nice to see who reads this blog and possibly even find some new blogs! If you have a blog - I'll be sure to visit & leave a comment at your blog as well, letting you know I stopped by :) Thanks for reading everyone, hope you are enjoying reader appreciation week.
NAME:
BLOG URL:
TEA OR COFFEE:
TIME I WOKE UP TODAY:
FAVORITE GUILTY PLEASURE TV SHOW:
MY DREAM VACATION WOULD BE:
and as a bonus to this post - the beautiful image used above is available for a free download! Click here to download the print. Print it out, set it as a desktop background - it's gorgeous! Courtesy of Dawn Smith Designs, thank you Dawn!
oh, and here are my answers to the questions ;)
NAME: Danni
BLOG URL: http://ohhellofriendblog.com
TEA OR COFFEE: Tea - hot only, not iced.
TIME I WOKE UP TODAY: 9:00. eek, I've been so tired lately..
FAVORITE GUILTY PLEASURE TV SHOW: Vampire Diaries
MY DREAM VACATION WOULD BE: A tour of Israel & Egypt