Today we have some fun deal's from Olive Manna - I love Natalie's shop. It's filled with the prettiest things. Here are the deals offered today:



Voucher Deal:

$35 for $50, $60 for $100, or $100 for $200 store credit voucher to be used on anything at

Olive Manna note: very limited amounts available so if you want one, get it now! Gift Box Deal:

Olive Giving Gift Set - A large kraft gift box full of assorted goodies,

valued at $50-75

Retails for $35 at Olive Manna but available exclusively for oh, hello friend readers at only $25 with free shipping! Sets are all packaged randomly but will include an assortment of about 80% of the following items:
- Paper doilies
- Small kraft gift box
- kraft gift tags
- wood gift tags, stained or natural
- small clothespins, natural or stained
- mini clothespins, natural or stained
- 2" bulldog clip
- 3 colors of twill tape, 1yd each
- 3 colors of solid baker's twine, 8-10yds each
- FRUIT OF THE SPIRIT mini print
- kraft pennant flag gift tags, strung
- kraft pennant flag stickers
- mini glassine envelopes
- brown paper gift bags
- graph paper or lined paper
- sparkle twine mini set
- tea stained flat note cards
- MERCI rubber stamp
- wood buttons
- cloth bags
- tin bird ornament
- white mini coin envelopes
- two pencils, white or mint

Available in 4 color schemes: blue/green, purple/gray, neutrals, red/orange.
Only 4 packs of each color available so get yours now!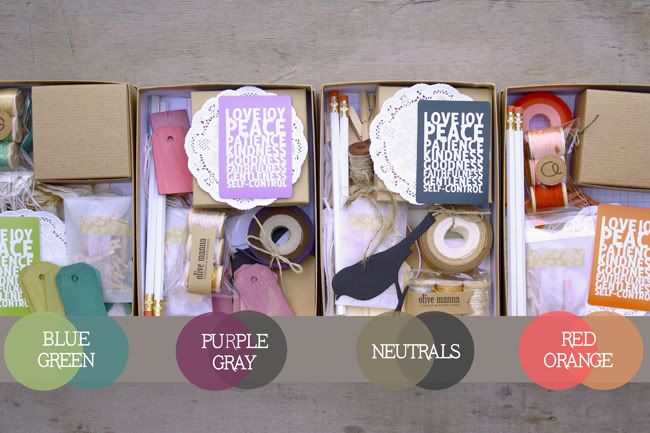 To purchase this deal, click the Paypal "buy now" button below!
(Note: If you are using google reader, button may not appear)

Voucher Deal:

Gift Box Deal:


- Deal is open to US/Canada residents only

- Voucher redemption information will be emailed to you upon purchase.

- Limited vouchers available.

- Voucher are good for 1 month. If it is not used in time, it will become good for
the price you paid for the voucher amount.



- Click the 'buy now' button to purchase this deal. Simply use your paypal account to make payment directly to seller. If the 'buy now' button is no longer working, it means the item is sold out.