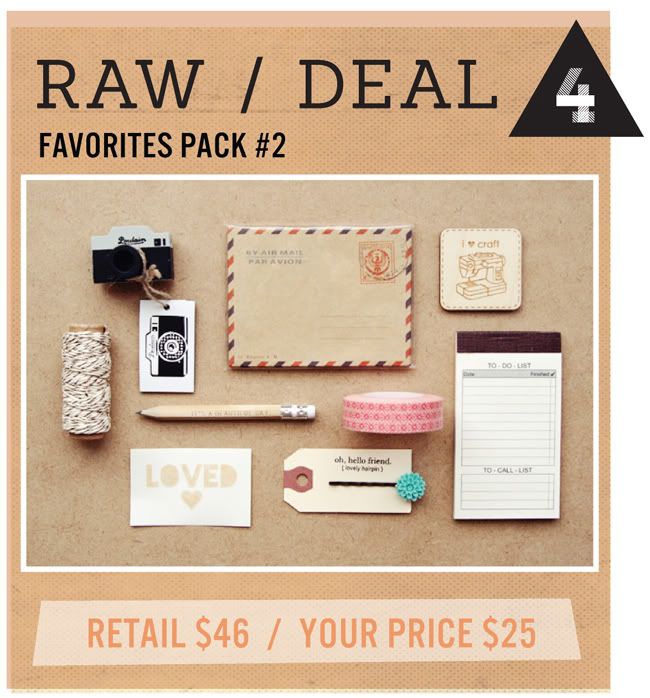 For today's deal, we have another favorite's pack from oh, hello friend & the wanderlust. This pack is filled with some of our most popular items, as well as some of my own favorite items ;) Here's a list of what you'll receive in this favorite's #2 pack:
- 1 Camera Stamp
- 1 Spool of Twine
- 1 "you are beautiful" pencil
- 1 airmail envelope pack (package contains 10 envelopes)
- 1 wood magnet
- 1 floral hair pin
- 1 roll of washi tape
- 1 vinyl decal
- 1 "my to-do list" notepad
Retail: $46
RAW Price: $25 w/free shipping!
Extra Info: Deal will remain open until Friday, May 4th. Offer is open to International residents but please note there is a small additional fee for shipping! Limit 2 packs per person. Orders will ship next Monday, May 7th. Any other questions, feel free to email me!
Simply click the "buy now" button below to purchase!