So Nick & I celebrated our birthdays last month, our birthdays are about a week apart which is nice because we get both of them out of the way ;) I'll be honest - I don't get super excited when my birthday rolls around each year and the fact that I'm getting older, does anyone? But anyway, this year I signed up for a couple mailing lists for companies that give birthday perks. I'm not a huge coupon person, but birthdays only comes once a year so why not get something for free on your birthday? I think it's really cool that companies even offer freebies for birthdays, don't you? I totally want to do that if I ever open a shop. Well, here are a few of them that Nick & I stopped at, along with links for you to sign up too!

First you can start your day off with breakfast at ihop
They give you a free meal (up to $10) I got the crepes, my favorite :)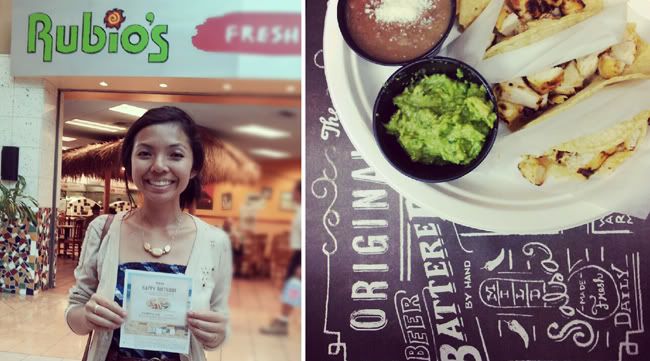 Then you can stop for lunch or dinner at rubios for a free meal (up to $7)



For dessert, get a free scoop of ice cream from baskin robbins!



and buy 1 get 1 free pretzel at auntie anne's.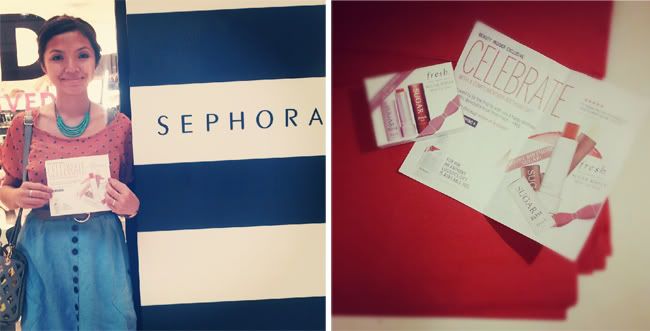 Last stop - free birthday gift from sephora, how generous!
The nice thing about these coupons are that they are good for a period about 1-2 weeks so you don't have to go on your actual birth-day. Some very extensive lists of birthday freebies can be found here and here :) If you have any to share, feel free to do so in the comments below!