Hi friends! While I am away in Asia, we'll be having some friends joining us this week. Today we have Chelsea from Lovely Indeed with this fabulous diy post. I met Chelsea and her husband Ryan at Alt Summit - they were so super sweet and are now LA locals which I'm pretty excited about having a fellow creative near. Thank you Chelsea for being here today!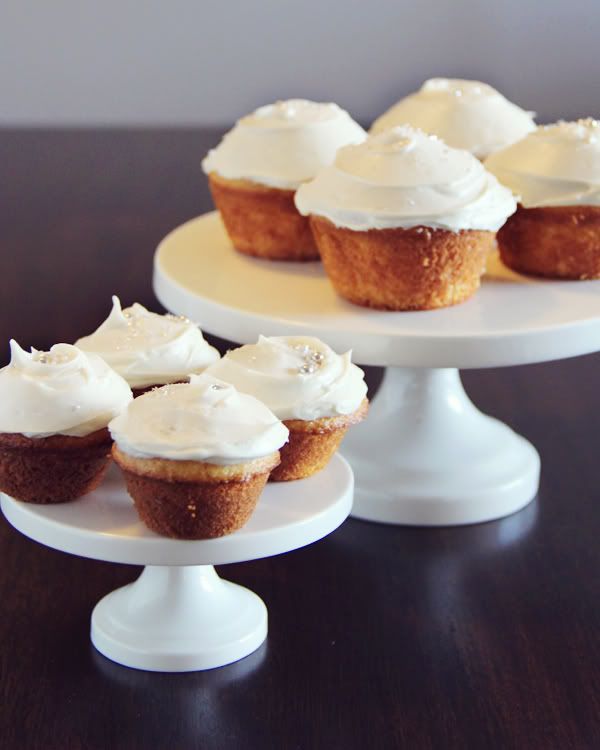 Hi friends! I'm Chelsea from
Lovely Indeed
, and I'm so excited to be guest posting today -- Danni's blog is one of my very faves! Now let's get crackin'. I'm sure you've all had a fortune cookie once or twice, right? Well, have you ever had a fortune cupcake? Me neither, until now.
We have an awesome little printable that you can download for free, and make your own fortune cupcakes! It's a super-simple project that will definitely add some sweetness to your next batch of goodies. Here's what you'll do.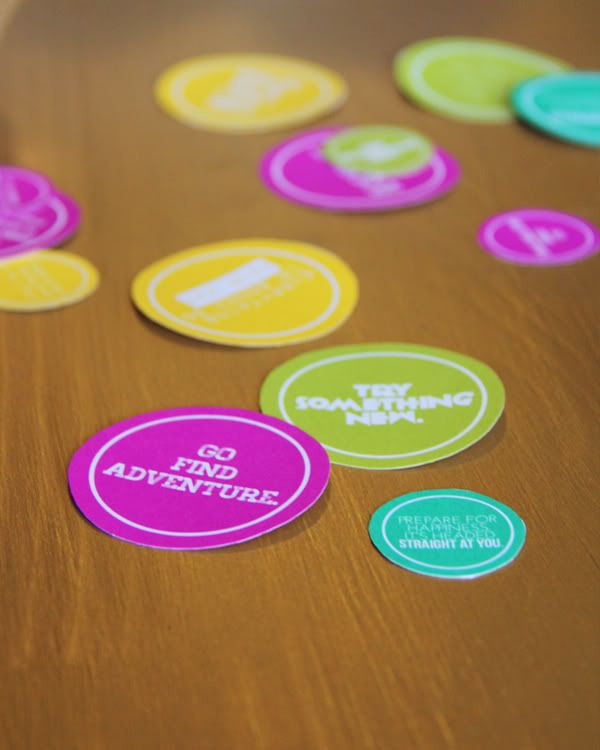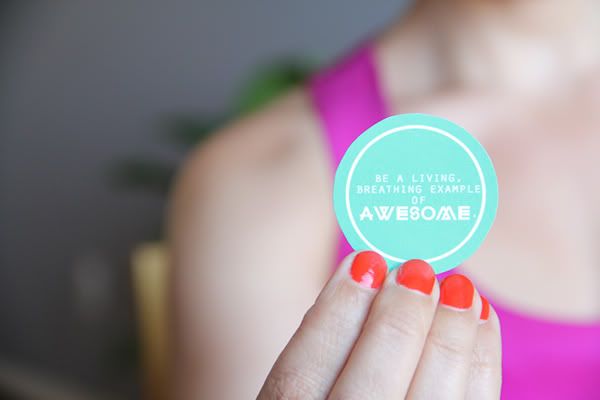 First,
download and print this template
on white cardstock. Cut out each circular fortune. Next, whip up a batch of your favorite cupcakes (no shame if that means buying a box!). When you bake them, don't use cupcake liners just yet. Spritz the pan with nonstick spray and bake without the liners.
Bake, frost, and decorate your cupcakes. While they're setting, get your cupcake liners and fortunes ready. I like to stack two cupcake liners together for a fuller look. Drop a fortune into your liners, and put your cupcakes right on top.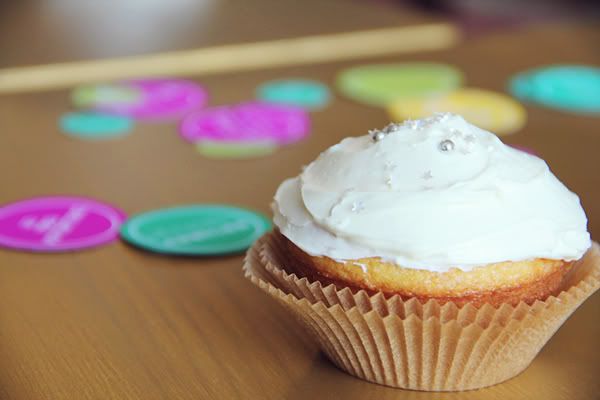 Then when you serve them to your friends, you can tell them to keep an eye out for a special little surprise! Thanks so much again to Danni for having me -- what an honor! Hope you all have a blast with this sweet little DIY. xoxo