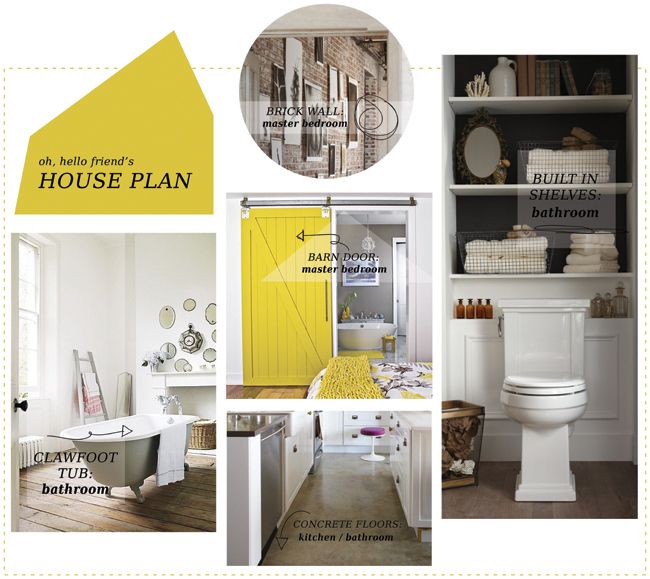 Well, our house is hopefully close to being done and I don't think I've ever been so anxious for anything in my life! Well, I guess when we got married - that was intense. Anyway, I thought I'd share some of the fun elements we have planned for our home. Would love to hear your thoughts about it!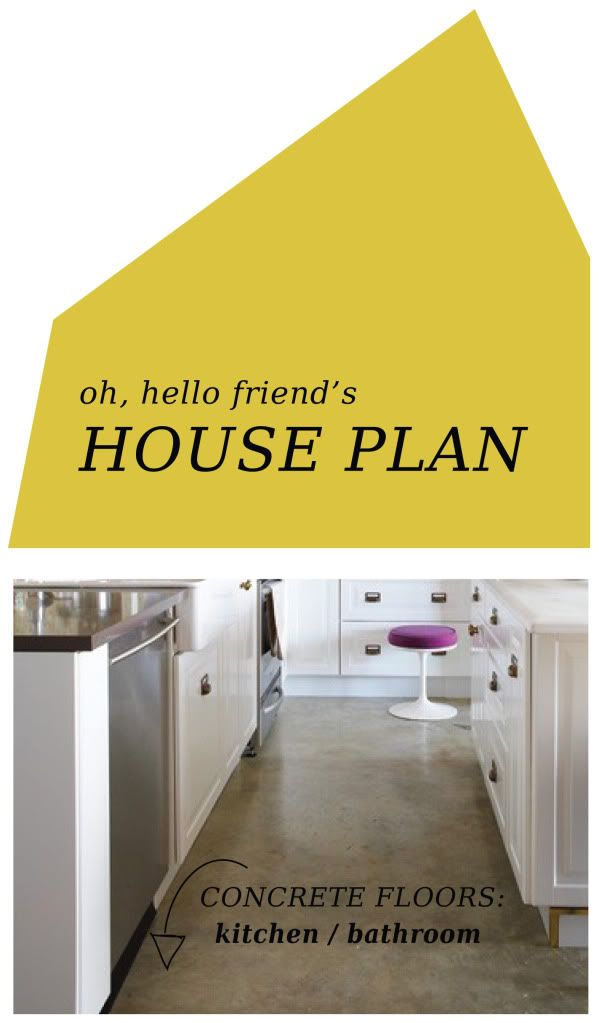 So the first thing we are doing is concrete floors in the kitchen & bathrooms. There was some gross tile and laminate in the kitchen & bathrooms so it was an easy choice to tear it out. Tile is so hard for me to choose - I'm not very good at envisioning what something will look like based on a little 4x4 swatch or something. Is anyone else like this? I'm definitely a visual person - I need to see it installed or in a picture.
The master had a claw-foot tub which was pretty cool. We decided to keep it and just move it downstairs to one of the bathrooms. Really excited about these built-in shelves that are going in the master bedroom!
We're putting in a brick wall & barn door in the master bedroom. When we told our contractor, his response seemed like it was a little far out. But I think once it's done, it's going to be really cool and complete the vision and look we are going for.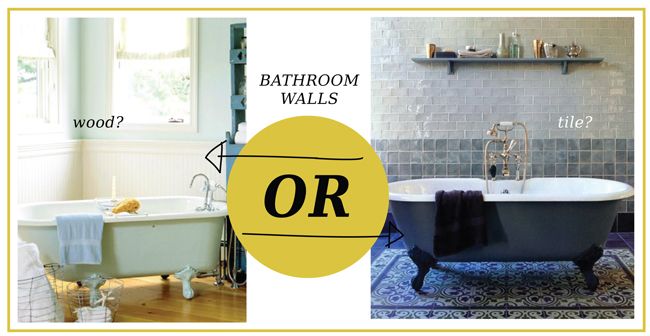 Question: For the bathroom - do you think we should go with wood wainscoting or tile on the walls? This is for the bathroom with the claw-foot rub. Putting tile on the wall seemed weird to me, I guess I've just never noticed it before. But thank goodness for pinterest, I was able to find some images of nice looking tile on the walls. Seriously, I think pinterest has been my #1 source for figuring out the home design. We went to Home Depot to pick out some tile and about 15 minutes in, Nick goes, "let's just go home and look at Pinterest" lol. :)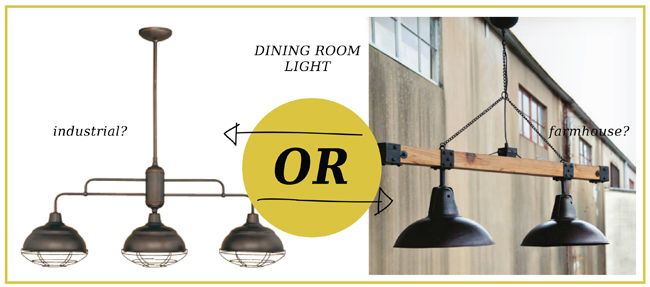 Which light do you like better? This is going in our kitchen. I think one is definitely more industrial and the other is kind of farm house.. If you have a different suggestion, feel free to leave a link in the comments!