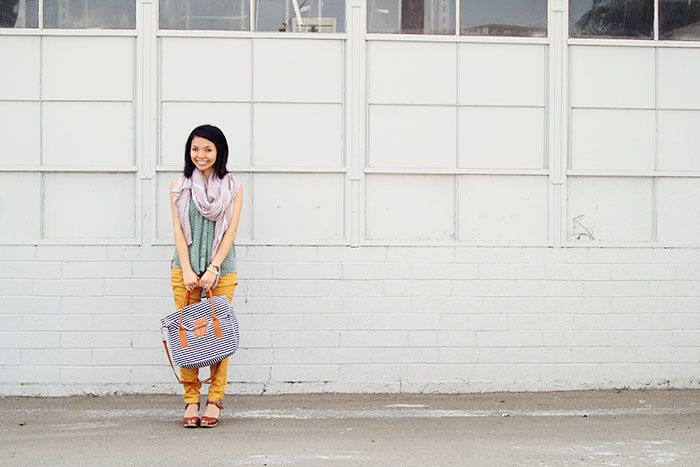 These mustard pants from Target were an instant buy. I really like this pairing of dusty mint and mustard. It's been sort of cold in the morning but warms up so I just throw on a scarf in the morning. I love scarves too though, I'd wear them year round if it didn't get so hot in the summer.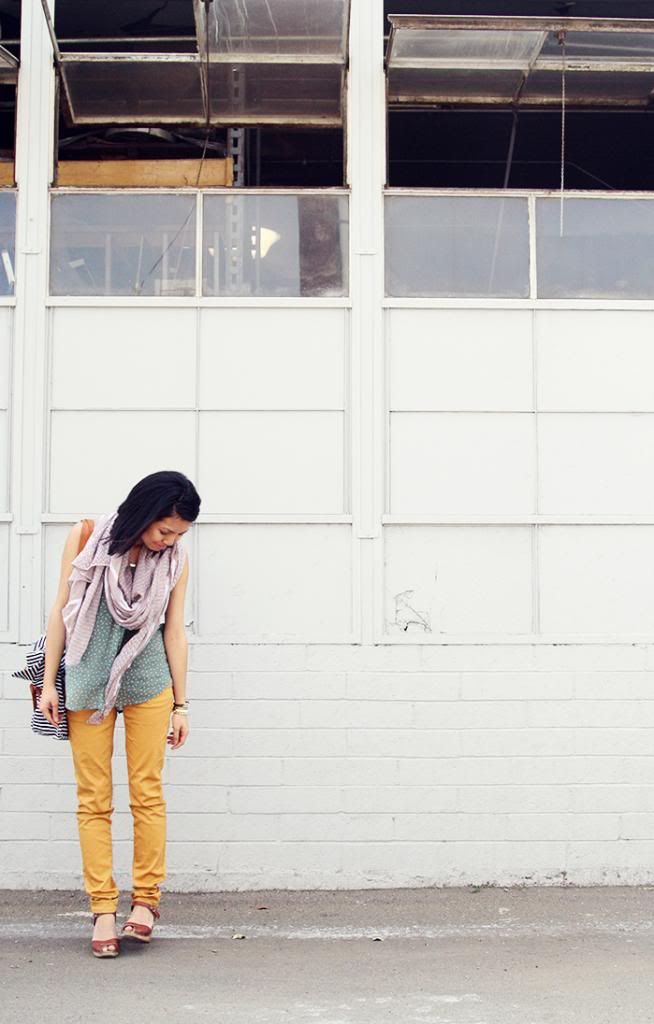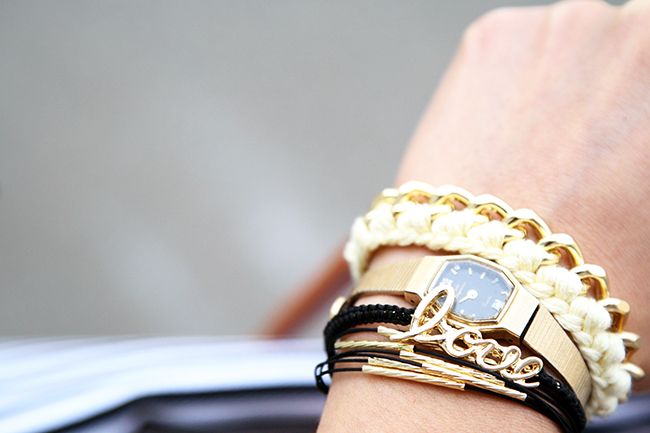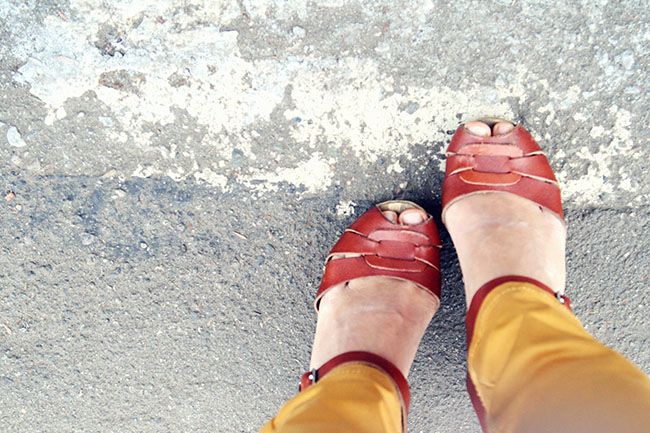 My shoes are by
Swedish Hasbeens
, I was introduced to this brand by
Ruby
. I had never heard of them before! I can't actually afford them and don't own any pairs besides these, which I scored these at the
flea market
for only $25 bucks! They were pretty worn but I was pretty excited I found some in my size! (Tip: Sometimes I watch
Ebay
for less expensive options)
Pants: Target
Blouse: Forever 21
Bracelets/Scarf: Available at our shop!
Purse/Watch: Thrifted
Shoes: Swedish Hasbeens