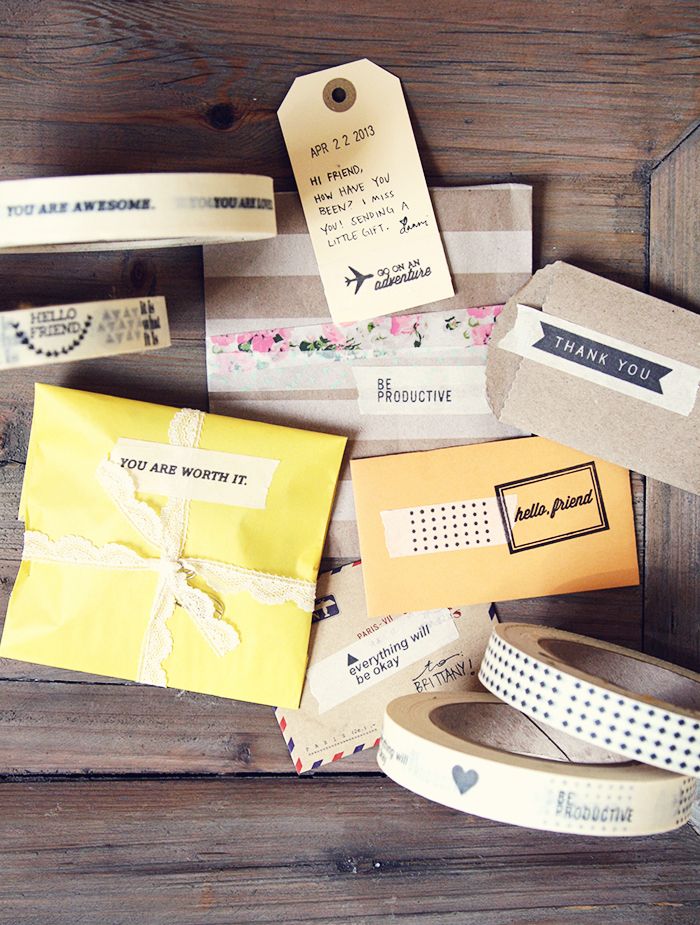 I've had this idea for a while and tried to get it made with
washi tape
but I had to order some huge amount like 10,000 rolls or something. Which was kind of a lot ;) So I was super excited to get this tape printed with our designs. I figured you guys would really appreciate this because you like packaging and nifty things! Rolls of message tape are
available here
in the shop!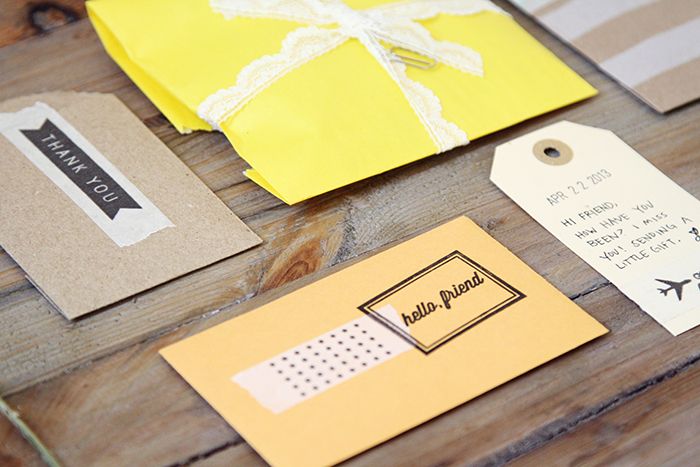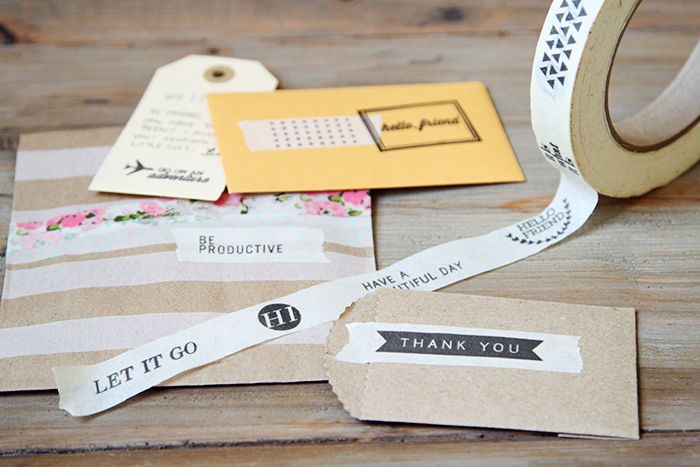 The tape is simple - you just tear at each message and place on your package/envelopes/whatever! Rolls are just $10 each and a roll will last you quite a while with hundreds of little messages per roll! (haven't actually counted how many there are but it's a lot!)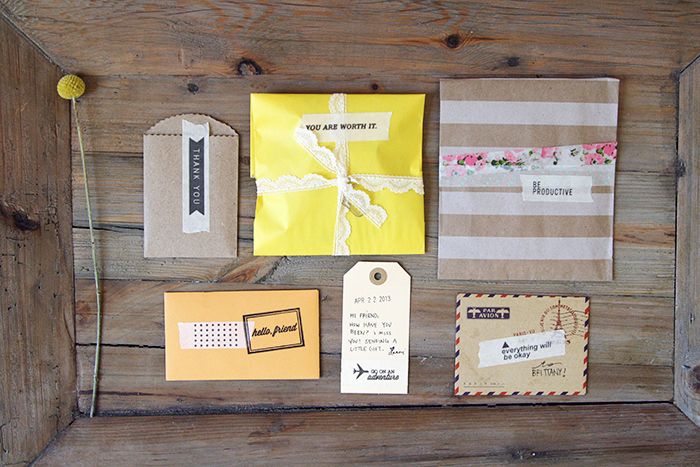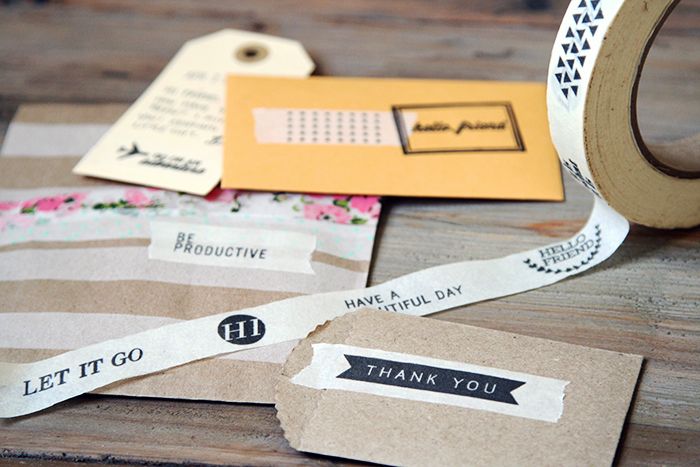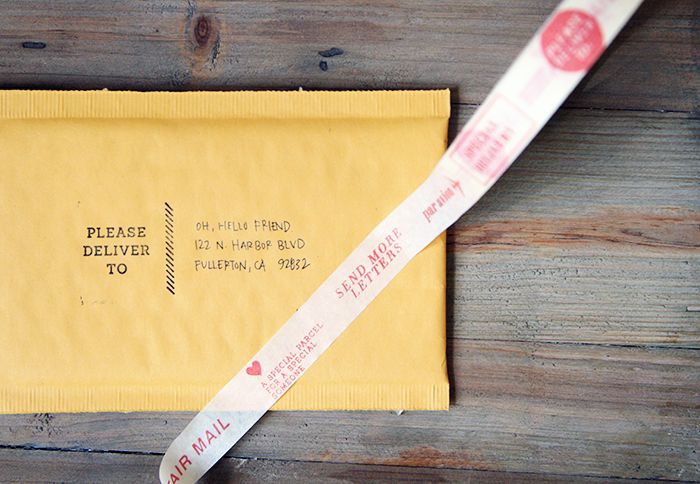 Calling all letter lovers - we've got a roll especially for you with special package sayings like: airmail, send more letters, special delivery, please deliver to, & more!


So what do you guys think? Any specific sayings you'd like to see or think would be cool? Our next designs will include occasions like birthdays and holidays! Don't miss out on getting a roll of tape for yourself here
at the shop
! Also available in our retail shop.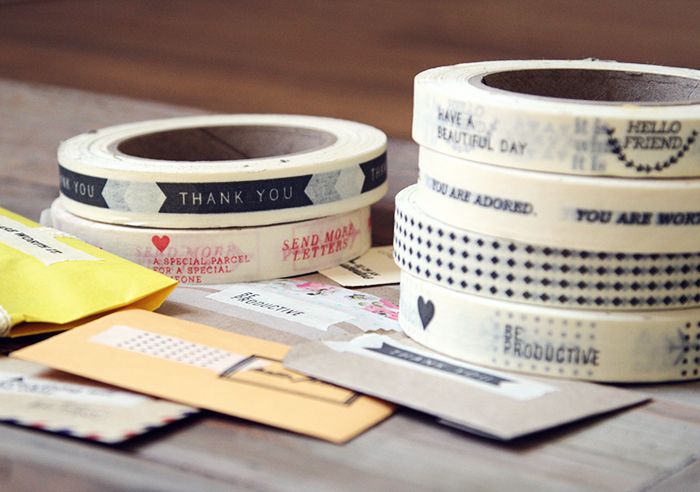 With the introduction of this new product, we thought it'd be fun to give away a roll of tape to 10 lucky winners! Simply
tweet
/
facebook
/ or
instagram
an image from this post and come back and comment here! Be sure to tag @ohhellofriend so we can track your entries.
* this is a original idea designed and produced by by oh, hello friend. tape is printed in the usa.