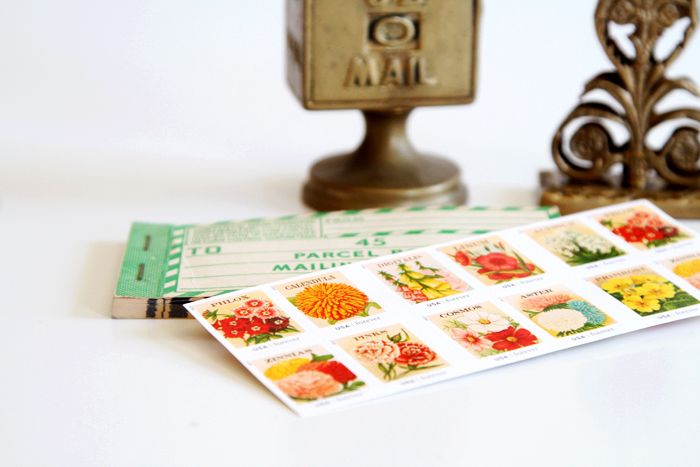 Friday is here! Here are some mail-related treasures in my collection.. I really love mail. The parcel post mailing labels are my favorite. and have you guys seen this
vintage seed packet postage
stamps at the post office? I think it's the most amazing design I've seen! I am sure fellow stationery lovers and writers have stocked up on these beauties ;) I'd buy some ASAP and stock up before the design is gone. I stocked up quite a bit.
Anyway, this weekend we are in San Francisco for
Renegade Craft Fair
! This is my favorite show -cool location and amazing sellers. We are so fortunate to be able to keep most of our usual craft shows going thanks to some
wonderful
employees that watch the shop while we are gone!
Do you have any weekend plans for this last weekend in July? Hope it's nice where you are to be able to go out and enjoy the summer! Thanks for reading this week friends.
ps: Happy birthday to my Aunt Linda who reads my blog :) Both my aunts read my blog which I think is pretty neat! and it was my Aunt Irene's birthday too so happy birthday AL + AI!