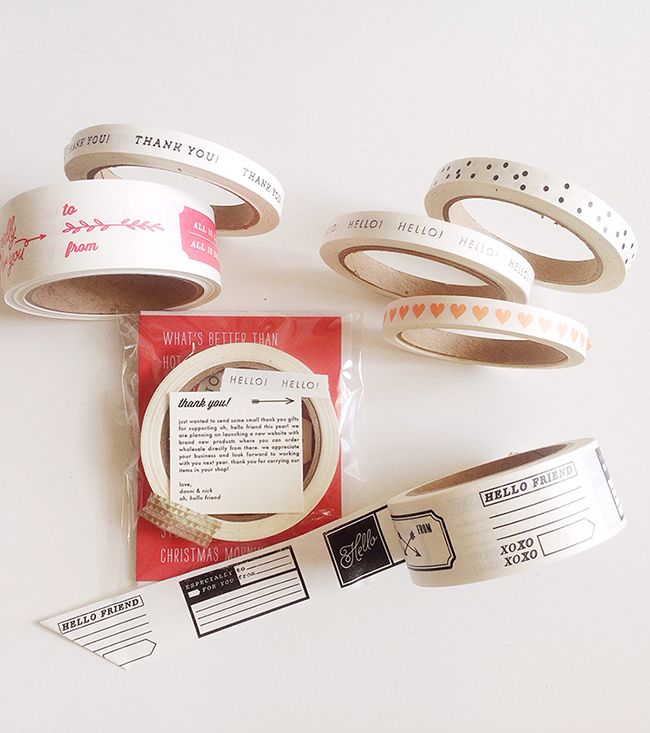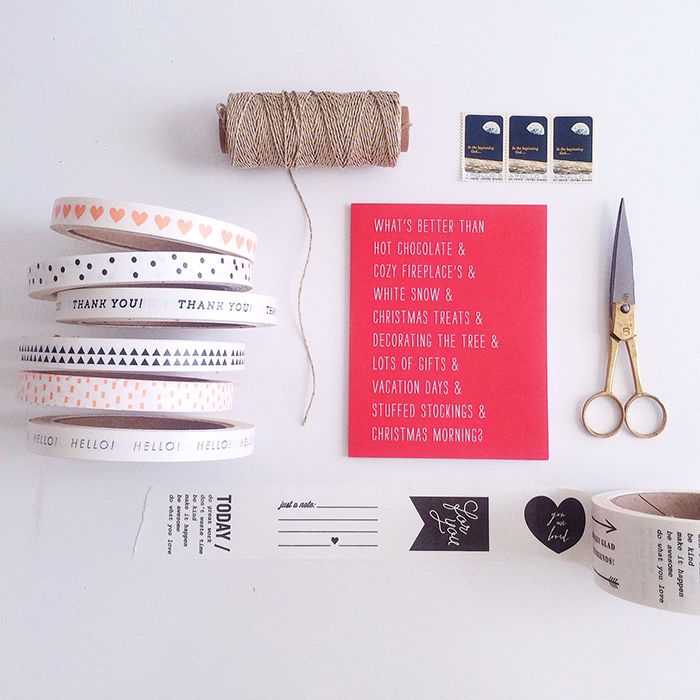 Well we are back with a little holiday intro + deal - our latest addition to the OHF line! I posted a photo of our new tape the other day and got a great response. You guys are always so supportive! This new masking tape is printed on white background paper tape. We have designs in 1.5" & .5" width. The rolls are 20 yards long, which will last you quite some time.
They won't be available online until next year but I have gotten quite a few inquires about it so I thought I'd do a little exclusive introduction sale since we have quite enough tape to go around ;) This offer is open until the end of the day (or to the first 50 customers, whichever comes first) and will ship first thing tomorrow, Tuesday, December 17th! We have boxes lined up and labels ready to print.
The 1.5" width tape retails for $15 and is available in 4 styles. The .5" retails for $8 and is available in 7 styles. There are a couple options you have for purchasing - you'll receive a discount & free shipping on your order! We'll even throw in a couple of another new product in our line - temporary tattoos :)

Package #1 - 2 Rolls of 1.5" tape, $28 (Retail: $35)
Package #2 - 4 Rolls of - .5"tape (Retail $35)
Package #3 - 1 roll of 1.5" & 3 rolls of .5" (Retail $45)
Package #4 - Holiday Package! Preset - comes with #1 Holiday Tape,
#5 Thank you Tape, & #9, Triangles! (Retail: $30)

DEAL IS NOW OVER. THANKS FOR YOUR SUPPORT!

* please be sure to enter your tape choices! if tape choices are not left,
we'll have to refund your order and move on to the next. thanks!