patchwork show: may 17, 2009.
so i didn't really follow up on the irvine show or unique los angeles, sad! so here are some patchwork show photos from sunday! it was a lot of fun! i had a great spot with the greenery behind me.

the set up
: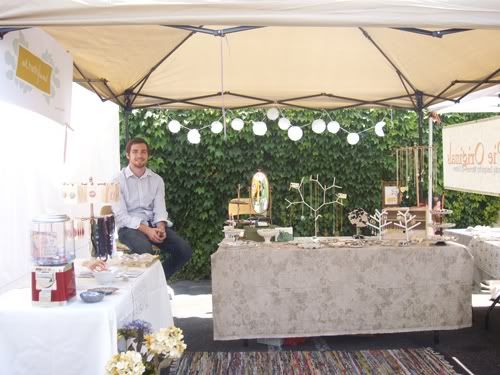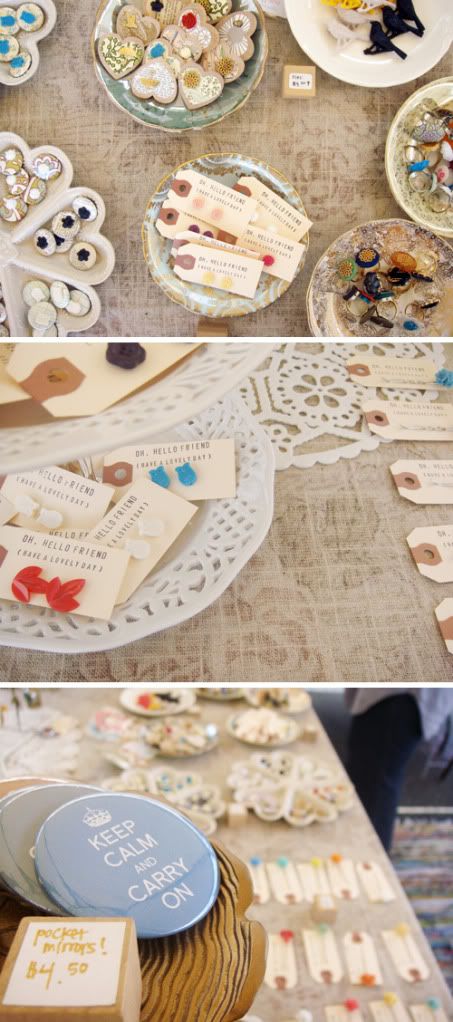 the eyelit 2 tier plate is the newest addition to the table, i love it! got it off ebay. probably wasn't the best deal but it was just so cute, i couldn't resist.

friends
: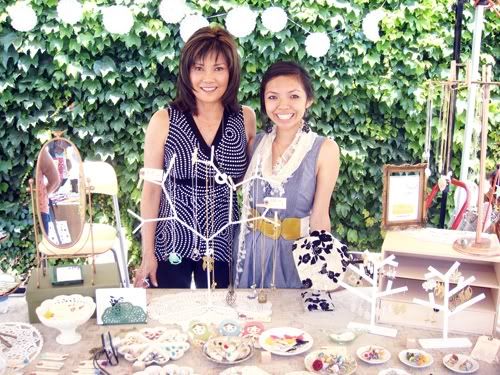 my aunt linda drove out from la to visit the show: she always is such a great support and has come to pretty much all my shows! both my aunts are so crafty, they're inspirations!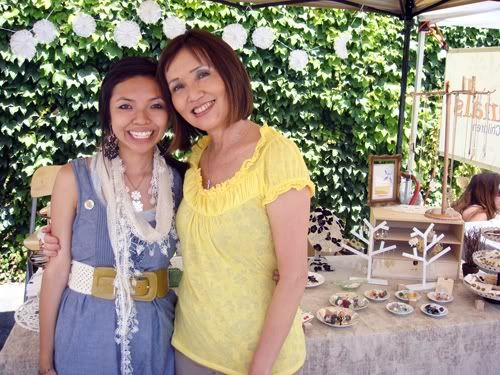 my mom happened to be in town and came to my first show on her way back to stockton! and i forgot my business cards so she saved the day and brought me some.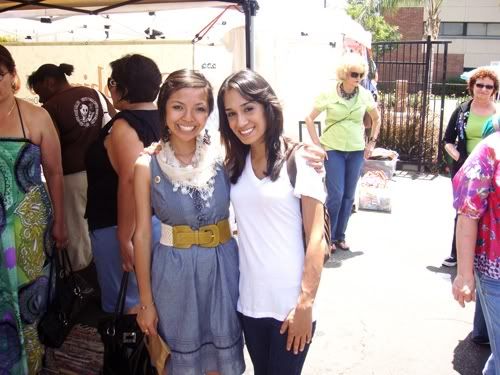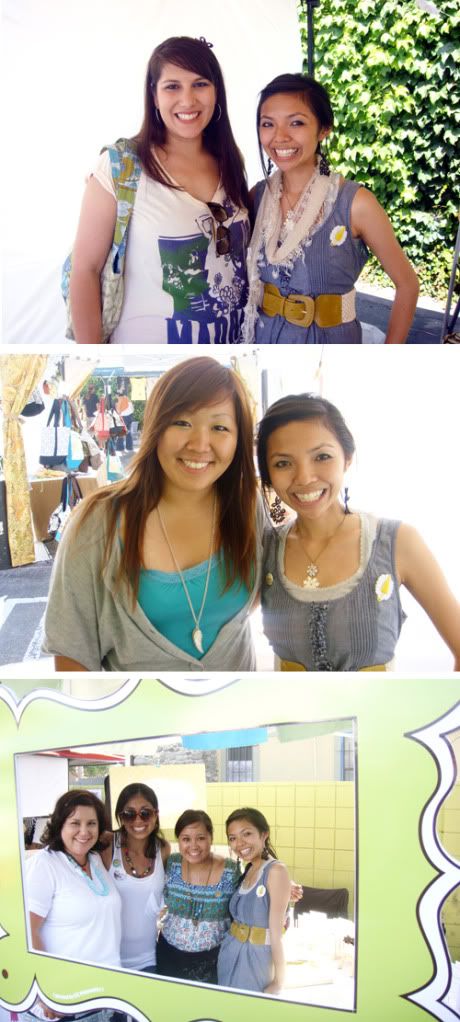 at the top is
mayra
, she's crafty too :) then laura, she works at paper-source and is really sweet! 3rd photo is my partner in crime:
steps
! i really missed her, lol. after seeing her week after week, it was weird not seeing her anymore. and the last picture is
ivy
,
nina
, &
myra
- all lovely ladies. nina is planning another craft show in june! (
handmade brigade
!)
highlights:
ok, so there were 2 highlights of the show. the first one was of these 2 simply ADORABLE little girls, they were cousins. they came and tried on my hair pins, so i just had to capture the moment. they both had tiny little purses and were just so cute.

this lady's bag was amazing! i was like, "cool bag!" and she was like, "it really works!" lol. what?! get out of here. so i guess you just have to plug it in to the wall but it totally works. she even took off the phone part and i pressed the buttons, lol. she said she got it at
payless
many years ago. crazy. so yep, this is a highlight cause..what a cool bag! they don't make 'em like they used to.
the bf's: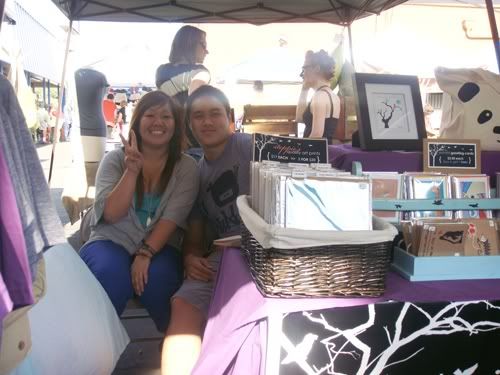 can't forget the supportive bf's. steppie and morris are our friend couple. i love that morris always wears steppie's new line of
tees
, so cute! and lastly, nicholas. what a great support and sweetheart. giving up his sunday to sit with me at my show and count change and load and unload and park the car while i get to set up and hang my banner and anything else i need him to do. he is wonderful.
so it was a great show. met new friends, made some new contacts. nick and i went to see star trek afterward - um, amazing!! if you haven't seen it, drop everything and go right now ;) hehe. i had a really hard time understanding the whole time travel thing, nick spent a good 15 - 30 minutes afterward explaining it to me, lol.