follow up!
renegade los angeles
.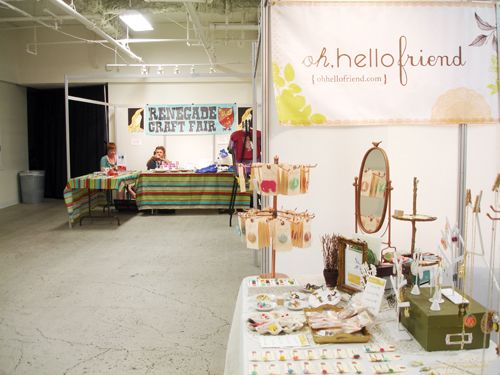 hurray for renegade!!
so renegade los angeles has come and gone. it was fabulous. shared a booth with
steppie
, my official show buddy. we had an awesome space, look how close it was to the renegade table! (
and caught sue + danny in the pic, they're awesome for putting all the renegade's on!
)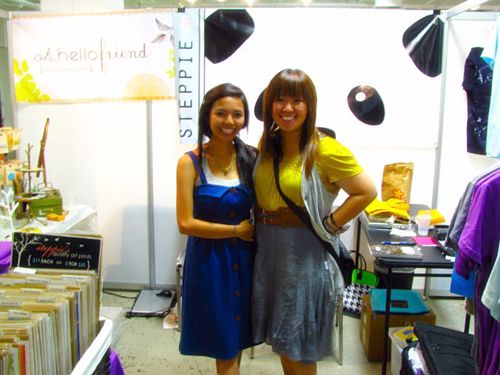 (
picture taken by valerie
! )
and i met
jessicajane
, finally! she is so lovely in person. she has the most lovely red hair! lol. and
valerie
, who is such a dear + so sweet! be sure to check out
jessica
+
valerie's
posts about renegade as well. we jumped into the photo booth, which was fun ;)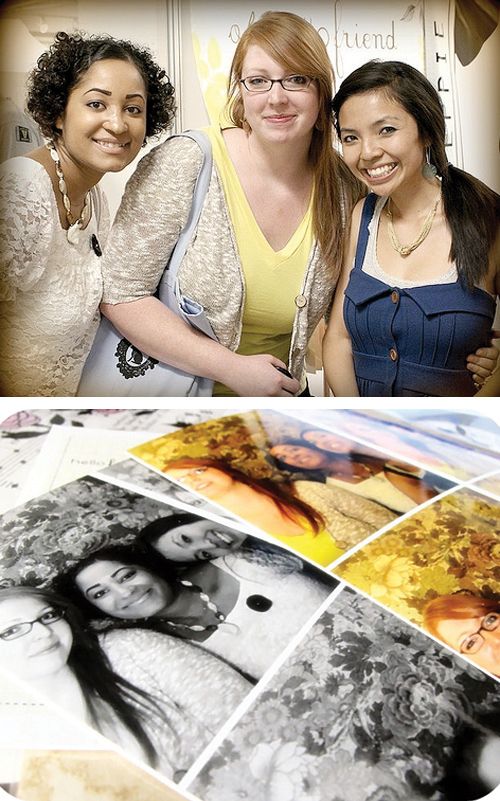 (
thanks for the pics, ladies!
)
and friends!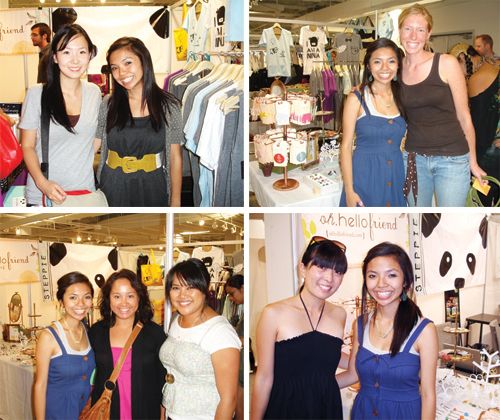 it is so much fun to meet friends + blog readers at shows!
- janelle, from
things that are made
. a fellow believer and such a sweet person! she drove a good couple hours to attend the show! it was such a great surprise to meet her!
- myra from
double sided tape
, who is such a supporter of handmade: she comes and supports all the shows and always scores the best finds!
- traci, from
bride vs groom
: a current bride planning her wedding! thanks for the support friend!
i also met audrey from
urbanic paper
, but totally forgot to take a picture with her! but she was the sweetest and had the most adorable little boy ;)
anyway, that was fun.
hope you to meet you at a show sometime
!
here are some pics of the table:
okay, and the postcard machine, which is such a purely genius, brilliant idea! you insert $2, and a real person is inside and talks to you in 'robot' voice and gives you a postcard! okay, i'm probably explaining it really poorly, so just watch the video of nicholas getting a postcard ;)

the postcard machine:
(
thanks for uploading it steps
! )
and lastly, my dearest nicholas, who is such a great support of all my shows: gives up his weekends to sit with me, drives, carries things, even sells things for me while i leave my table - he is quite the little salesman .. + cutest gnome ;)
xo.