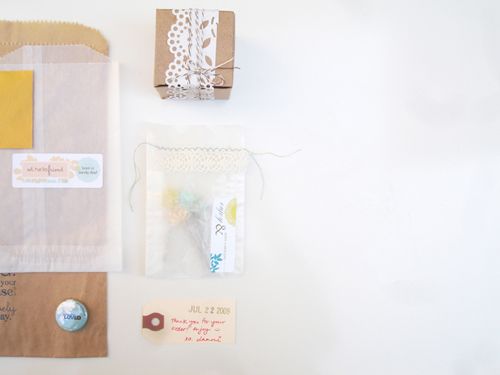 so i did a
post
about my shop packaging a little while ago. i really did love those airmail envelopes. but then i got some vellum envelopes and decided to switch it up. so items either get placed in the kraft boxes tied with lace + baker's twine, or into the golden manila envelopes, which are then placed into the vellum bags with an 'oh, hello friend.' label.
the brown kraft bags are hand screen printed with my gocco machine. and unfortunately i made the photos too light, but there is a package with hair pins in them that is sewn closed with a piece of lace trim. i will take better pictures another time to show you. but i really do love that packaging.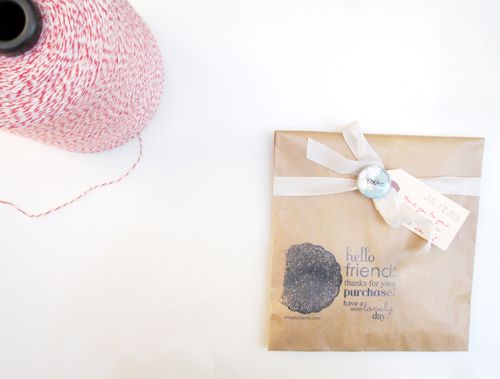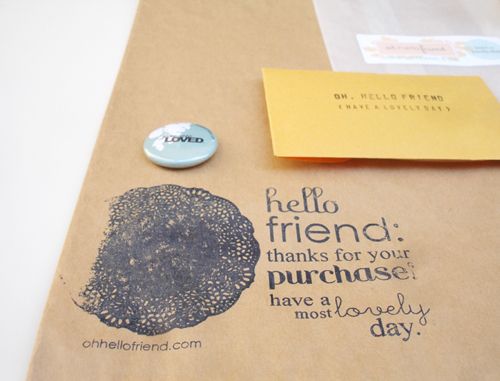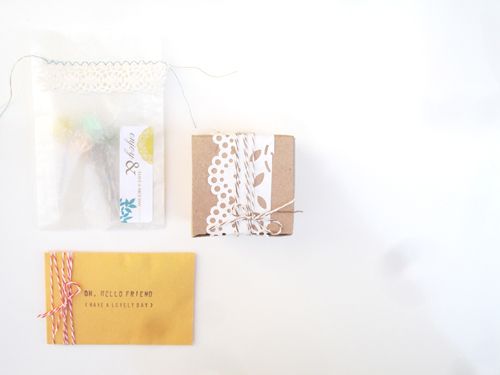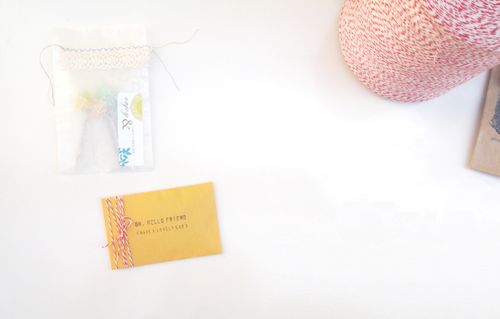 you can see a couple more images in my
flickr album
.
i love packaging, don't you? :)