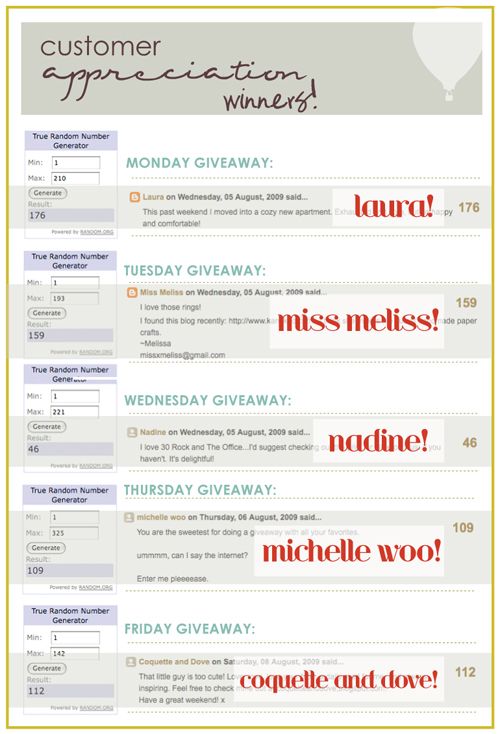 CONGRATS TO ALL THE WINNERS
of last's week
customer appreciation week
!
Laura, Miss Meliss, Nadine, Michelle, & Coquette and Dove!
Please email me with your selections!
(
what ring you want, what pins you want, what color robot you want!
)
SO my favorite was definitely the thursday giveaway, obviously. and i really LOVED all your comments - so
thank you
for those.
you are all so creative in your answers ;) they were hilarious and gave me lots of good laughs. i just had to post a few of the
many
comments that were awesome.. my comments are in black: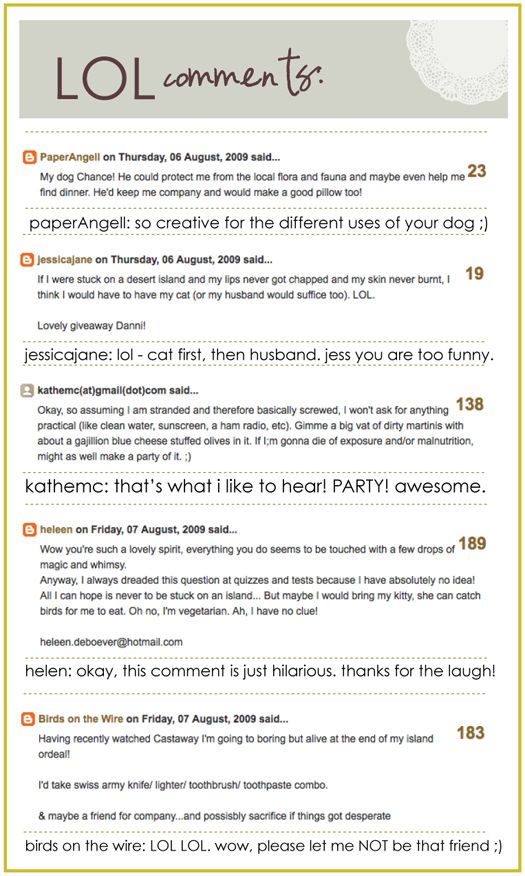 anyway, that's it. if you have a shop, i totally would encourage you to follow
xenia's inspiration
and do a "customer appreciation week" for your shop too! xo.