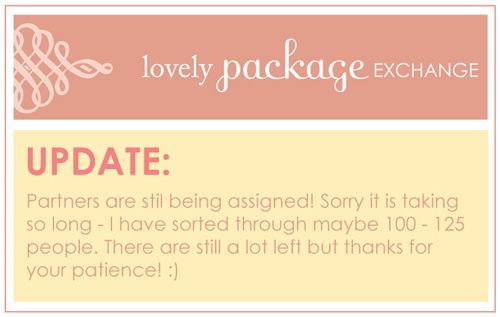 A note to everyone participating in the lovely package exchange. I know you're all really excited and I thank you for your patience! I can only sort so many names at a time - Hopefully I will be done by tomorrow or Thursday!

I won't be posting updates regularly on the blog - I will post updates at the
original post
so please check there! Thanks for your patience friends!