this post had to go into another because there were just so many lovely friends who stopped by that i have to blog about! firstly, i guess i will talk about the celebs. it was so cool :)
jackie tohn.
so cool. so here's my story about the ama thing. this super sweet person comes into my booth and she's like "hello friend...hey, did you have your stuff in the bags at the ama gift lounge?" and i was like..so random.. but yes! she was like, "oh yea, i remember your company!" or something like that and i asked if she got a bag and she was like, "yep, i was on
american idol
last season, top 24" i felt super lame cause i don't watch american idol but that's seriously legit if you're in top 24.
anyway, she told me these crazy stories about how the companies in the gift lounge just give out tons of free stuff to all the celebrities... and i told her about how my necklace got stolen and she suggested maybe a celebrity took it cause they thought it was free. so that made me feel better...
as she left, nick was like, "you should take a picture with her!" so i ran after her to ask if i could take a pic. she was SO sweet. she came back to my booth and was like "yea, i'll put on a necklace or something" so there she is - wearing a oh, hello friend necklace! so in a strange way, the ama gift lounge did work out cause i ended up getting a pic of my item on a celeb anyway! heh. and the fact that she remembered my company brand and mentioned it totally made my day.
branding
works! lol. so i called my bro cause he's a big idol fan and he totally remembered her!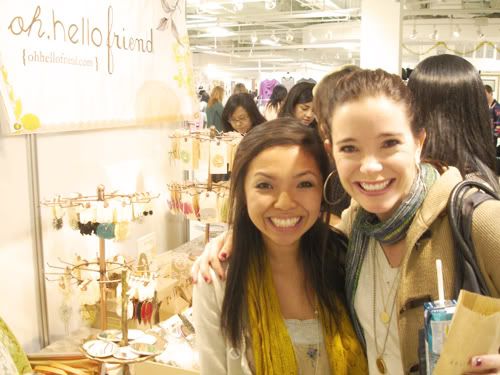 Marguerite Moreau
. you may remember her from the mighty ducks, i totally grew up on that movie! then i saw her in another show recently and so it was so random when i saw her at unique la in april - she was at the info table, lol. i think i was probably staring at her really awkwardly. i wanted to take a picture with her then but i was like, meh. so anyway, she was back here last weekend, this time passing out drinks. then she came into my booth and i turned to nick and whispered "dude nick, that actress is in my booth!" hahaaaa. she bought a magnet set from me! i asked to take a picture with her, she was so sweet. fun times.
anyway, lots more friend pics: click below to see more!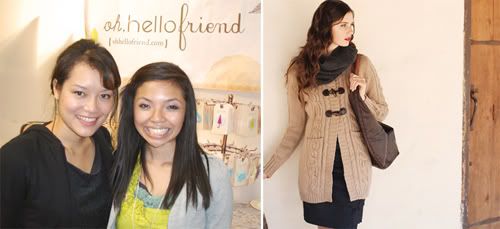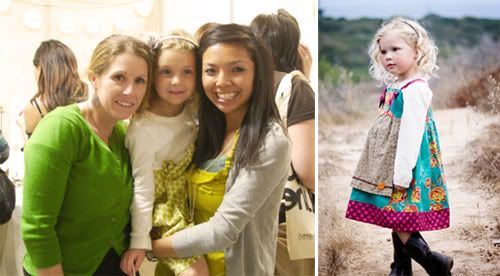 and last but not least, all the other lovely friends.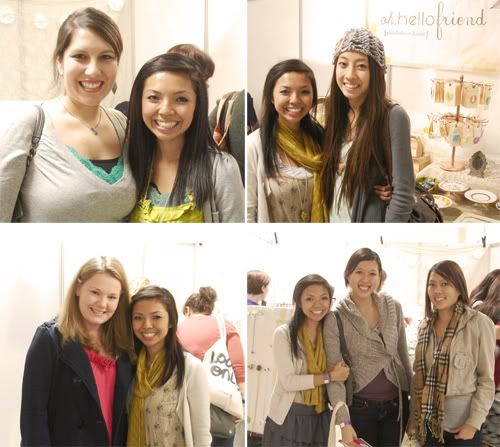 laura - a sweet friend who i just met through blogging.
elim - a sweet friend who i actually met just selling at uc irvine.
carissa - a shop supporter who has purchased from my shop a few times.. she wrote a really sweet thing about meeting each other on
her blog
.
michelle + carissa woo - super random story about michelle and her sister. i know
michelle
through blogging, and her sister
carissa
was roommates with one of my friends from elementary school. such a small world.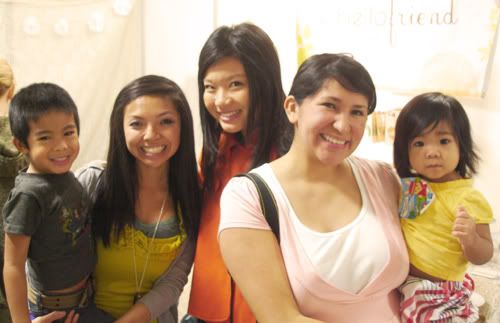 dear friends
helen
+ frances + her adorable kids!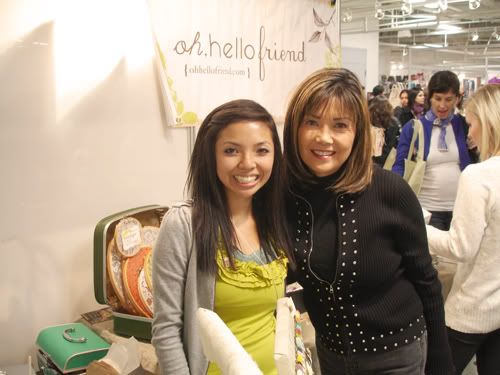 my aunt linda stopped by and always supports!
how cute is nicholas in his bike shirt.. which he got many compliments on. i got him this shirt ;)