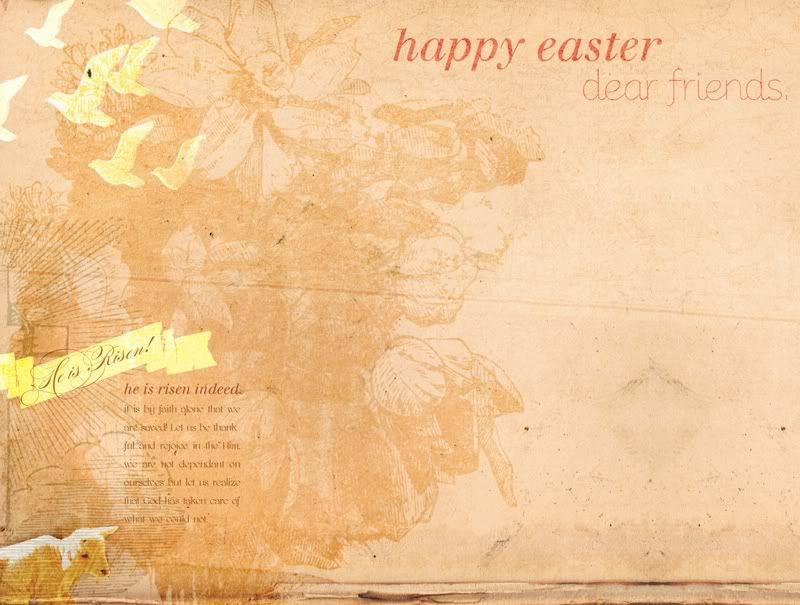 wanted to stop in and wish you all a happy easter!
we're off to church and then to have lunch with my gpa and family.
hope you are blessed today.
it is by faith alone that we are saved. be thankful and rejoice in Him.
we are not dependant on ourselves, He has taken care of what we could not.
what a special day today is, about love and sacrifice. let us remember the cross!