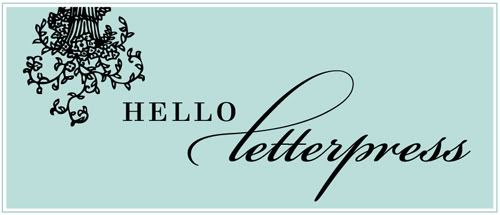 hello dear friends! welcome to letterpress week! :) i'm so excited to bring you all the wonderful features this week, including studio tours, design + print processes, and daily giveaways. you'll also see fun stories about how printers came to own their presses and some other inspiration posts as well. look for these specific signs this week for the daily articles!
be sure to visit all the letterpress studio websites, there is so much talent, inspiration, and art! if you have some time, please also leave a comment at the article to support our guests :)
if you'd like to
link back
to letterpress week, there are banners with html code posted here at
this post
. please spread the word, blog posts are appreciated!
also, by the end of the week: a list of letterpress classes available in various cities will also be posted, to further your letterpress journey! have a lovely week. xo.